French Open Men's Singles Day Eight: Outright pick Djokovic a heavy favourite to defeat Verdasco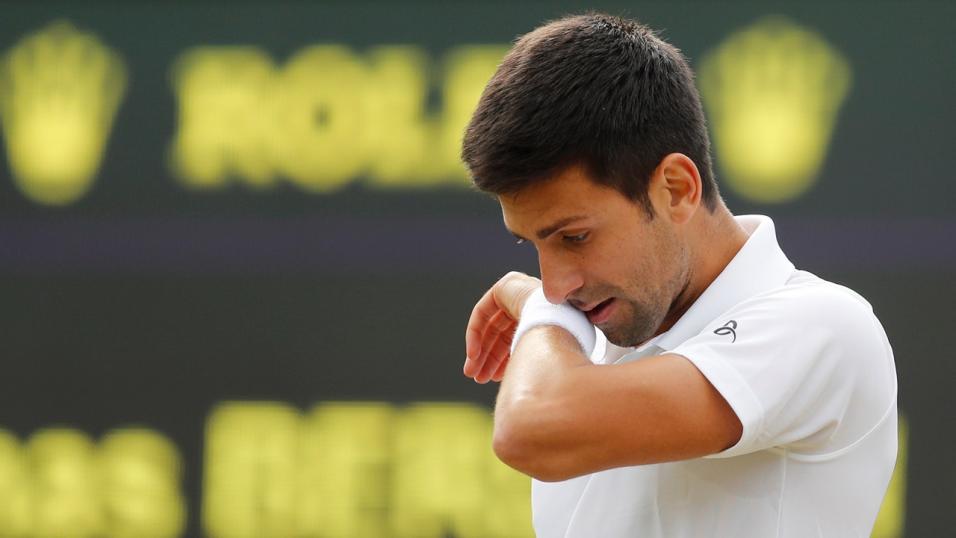 Novak Djokovic is a heavy favourite to defeat Fernando Verdasco...
It's fourth round action at the French Open on Sunday, with eight players competing for a quarter-final spot. Our tennis columnist, Dan Weston, previews the four matches...
"Djokovic's data on clay this year is still strong - it's not far off Zverev's, in truth - and despite question marks over his current game, he still is playing at a high level."
Isner again playing tiebreaks in victory
In what has been a tournament where big-names have experienced few shocks so far, this theme continued on Saturday, with most favourites making it through to the fourth round - played today and tomorrow - without particular difficulty.
John Isner was one of these, and he played the required first-set tiebreak against Pierre-Hugues Herbert for us to get an odds-against winner, which after a tough opening week in the men's tournament, was very welcome indeed.
Zverev with a big edge on return over Khachanov
Today we see four fourth round matches take place, and opening the schedule at 10am is Karen Khachanov's clash with Alexander Zverev, with the German youngster, Zverev, a strong [1.37] favourite to progress.
This looks about right to me - in the last 12 months on clay, Zverev has held less (80.8% to 84.6%) but broken much more (35.4% to 22.1%) so with this big advantage on return, has a huge edge over his Russian rival.
In 2018, this is also the case, despite Khachanov having markedly improved with data making him around top 20 level on the surface. If it wasn't for Rafa Nadal, Zverev would be the best clay court player on tour, based on my data, although he does have the question mark over him as to why he doesn't seem capable of winning matches easily at Grand Slams, as the 3-2 wins against Dusan Lajovic and Damir Dzumhur this week have illustrated. The accumulated fatigue stemming from these certainly isn't a positive.
Thiem not far from value against Nishikori
Later on this morning, Dominic Thiem continues his campaign with a meeting against Kei Nishikori, and if there is one value pick today, it would be the Austrian, although I do consider his current [1.71] price short of the required value. I'd certainly want in excess of [1.75] to consider his price actionable value, so a late drift might bring him into this territory.
Over the last 12 months on clay, Thiem has a slight edge, particularly on serve, where he has held 5% more than his Japanese rival, so his status of favourite is clearly correct - I'd just prefer a marginally bigger price on Thiem here.
Goffin simply better than Cecchinato
At around 13:00 UK time, David Goffin is a strong favourite to progress at the expense of Marco Cecchinato, whose run to the last 16 in a Slam is uncharted territory. The Italian has never made it to this stage, so after beating Pablo Carreno-Busta on Friday, this really is something of a cup final for him.
Surface data makes a compelling case to agree with market pricing, which has Goffin as a [1.24] favourite. He's simply better at both serve and return, with a considerable edge on return. Cecchinato's stats show he's around top 50 level on his favourite surface, over the last 12 months, and perhaps has over performed to have an 11-8 record on clay this year on the main tour.
I'd be very surprised if Goffin didn't make it through to face the winner of Novak Djokovic versus Fernando Verdasco, which is the last match on today's schedule.
Djokovic still at a high level on clay in 2018
For this, our outright selection, Djokovic, is unsurprisingly the [1.27] favourite, although he has lost several matches to Verdasco in their career head to head record, which reads 10-4 in favour of the former wold number one, although Verdasco actually leads 3-2 on clay, although they haven't met on the surface for over seven years.
Again, my model largely agreed with the market, although a price a little in excess of [5.0] would make Verdasco decent value. It's not quite there at the moment, though. Djokovic's data on clay this year is still strong - it's not far off Zverev's, in truth - and despite question marks over his current game, he still is playing at a high level.
***
Follow Dan on Twitter @TennisRatings