French Open Men's Singles Day 11: Schwartzman likely to be outclassed by Nadal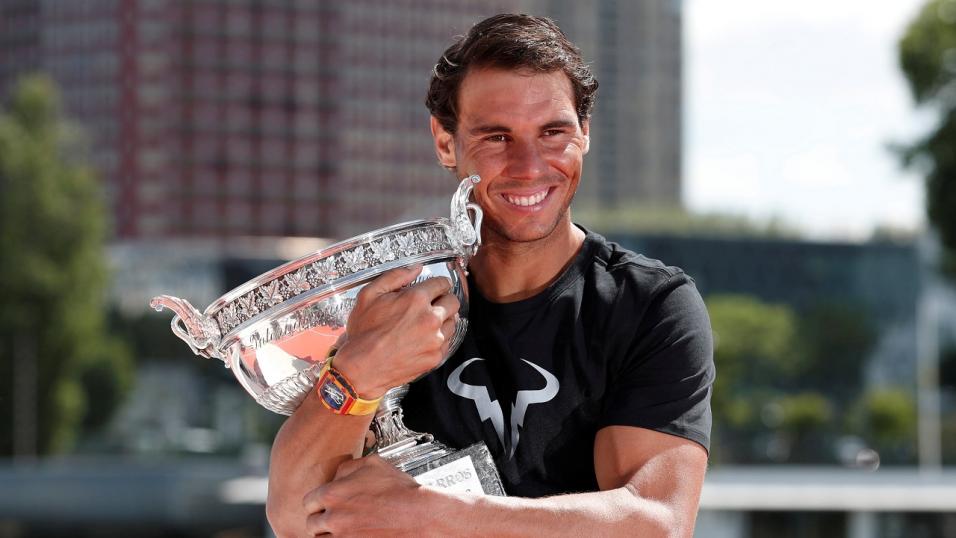 Rafa Nadal is likely to continue his procession towards the French Open trophy today...
French Open action in the men's singles continues on day eleven, with the last two quarter-finals taking place. Our tennis columnist, Dan Weston, previews the matches...
"Quite simply, Nadal is an extremely better version of Schwartzman - holding 89.2% compared to 73.6% on clay in the last 12 months, and breaking 50.4% as opposed to 36.6%."
Zverev learns the cost of accumulated fatigue
Yesterday in Paris we saw what some may have considered the inevitable demise of Alexander Zverev, as he went down easily to Dominic Thiem. Three consecutive 3-2 wins took their toll on the young German's body, and the positive for him is that he is young and should learn from the experience - ensuring that you come through the early rounds with minimal fuss is critical in a Grand Slam, and is something that the traditional 'elite four' generally managed with ease.
Cecchinato shocks Djokovic in epic four-setter
I also said I'd be amazed if Novak Djokovic lost to Marco Cecchinato, and in a quite incredible match, this actually happened. It looked like Djokovic had Cecchinato where he wanted him, fighting back from 2-0 down and then 4-1 up in the fourth set, but the Italian didn't give up and took the fourth set 13-11 on a tiebreak.
Outright market offering an absurd price on Cecchinato
This neatly leads us onto the most absurd outright price on a player in a Grand Slam since Lukas Rosol beat Rafa Nadal at Wimbledon in 2012. Six years ago the outright market over-reacted on Rosol following this win in the second round, and made him fifth favourite to win the title, despite the fact that Rosol was not nearly at the top of the men's game.
We see similar here with Cecchinato. On the Exchange, he's currently [8.0] to beat Dominic Thiem in the semi-final tomorrow, yet his outright price is [50.0]. With this in mind, his implied odds in a final - assuming he beats Thiem - would be around [6.2] and unless he somehow faces Diego Schwartzman (who'd have to beat Rafa Nadal and either Marin Cilic or Juan Martin Del Potro to get to the final) his odds would be bigger than this. In the extremely probable event he'd face Nadal in the final, he'd be likely bigger than [20.0] to win, implying that his outright price should be something closer to [200.0].
Nadal simply a much better version of Schwartzman
Nadal today has to dispose of Schwartzman to progress, and is a ballpark correct [1.04] to do so. Quite simply, Nadal is an extremely better version of Schwartzman - holding 89.2% compared to 73.6% on clay in the last 12 months, and breaking 50.4% as opposed to 36.6%.
Schwartzman has done well to get to this stage on his favourite surface, but his weak serve is likely to get pummeled by Nadal, who breaks the average player over 50% of the time on the surface - let alone a player with a below-average serve as Schwartzman possesses.
It's hardly unsurprising that Schwartzman's projected hold percentage is extremely low, at 45.8%, and I'm expecting him to have great difficulty in holding consistently today.
Head-to-head matches give Del Potro edge over Cilic
In our second men's semi-final, played at the same time - I have literally no idea why they do this in Paris, as it is totally illogical - Juan Martin Del Potro is a [1.59] favourite to get the better of Marin Cilic.
Initially I looked at this match and thought Cilic should be value, as the raw clay hold/break data over the last 12 months finds it difficult to split the duo, but then I saw the 10-2 head-to-head lead that the Argentine boasts, including winning their last seven meetings, as well as being 17-2 up in sets in these seven matches.
Cilic with issues holding serve in these previous meetings
The data from the head-to-head matches makes it clear where Cilic has struggled - holding serve. He's held just 73.2% of the time, winning a mere 60.8% of service points. Del Potro has held 87.4% and won 68.4% of points on serve, so it is evident that he's had a huge edge on serve in their previous meetings, and the pressure that the Argentine - more known for being a big-server than a return-orientated player - has put on Cilic's serve should be a big worry for the Croat to address before this match.
With the head-to-head factored in, I priced Del Potro at [1.70] to make the semi-finals, and while this makes the Exchange price a little short, it's not unduly so. If for some reason you consider the head-to-head to be an irrelevant factor, then Cilic would be a decent price today at [2.66].
***
Follow Dan on Twitter @TennisRatings