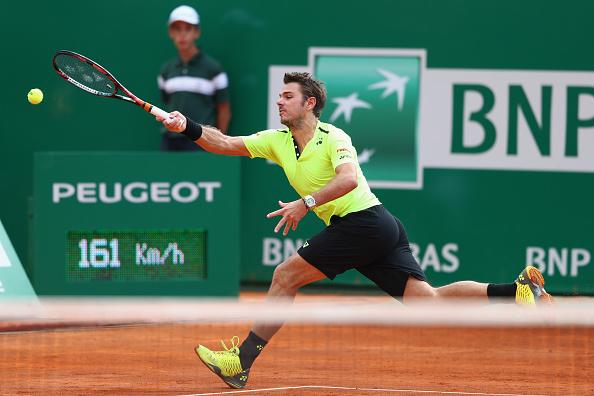 Stan Wawrinka might not have as much to find as the market suggests
The market is overestimating Nadal's chances, writes Jack Houghton, but whichever way this goes, it's likely to be over quickly...

"Add in Wawrinka's big-game mentality - he has won all three Grand Slams in which he has reached the final - and the disparity in odds looks more unjustified still..."
On the surface, it seems rational to make Nadal the overwhelming favourite to win an historically unprecedented 10th French Open title: aside from a defeat to Dominic Thiem in Rome, he has been unstoppable on clay this season; he has processed to this final without losing a set and only losing 29 games; and he has a 15-3 head-to-head score against Stan Wawrinka, including a 5-1 clay record.

However, there is reason to be cautious. Previewing this French Open prior to that defeat by Thiem in Rome, I wrote that Nadal had been fortunate in the relative weakness of the competitors he had faced, and although he revenged the Thiem defeat in the semi-final at Roland Garros on Friday, the point still stands: he has only played two top 10 players on clay in 2017, despite registering three tournament wins, a quarter-final placing, and making his way to this French Open final. This is not the imperious clay king of old, the Nadal of 2017 is an imposter to that crown.

And even if you reject the argument that Nadal has had things easy - after all, he can only beat the opponents he gets drawn against; it's not his fault all the other top players are in relative form funks - there is still reason to be cautious about the odds being offered.

According to my ratings, Nadal has around a 70% chance of winning, which translates to odds of around [1.43], making Wawrinka's [5.70] look attractive. Furthermore, prior to Wawrinka's Australian Open win over Nadal in 2014, he had never beaten the Spaniard, but the head-to-head in the last six games is 3-3, or one each on clay. Add in Wawrinka's big-game mentality - he has won all three Grand Slams in which he has reached the final - and the disparity in odds looks more unjustified still.

I'll be building a portfolio of bets in Sunday's final around laying Nadal, as well as adding some interest in the side markets.
Most Aces

Wawrinka dominates the serve between these two. To date, head-to-head, he has served more aces on 15 occasions (83%), to Nadal's one (6%), with two games drawn. Wawrinka, then, should be [1.20] to serve most aces, with Nadal at [18.00]. At the time of writing the market is still illiquid, but looks like it might settle at favourable odds. If [1.30] could be secured on Wawrinka serving most aces, it would be a value bet to a short-odds punter.
Tie Break Played?

In a total of 40 sets played, Wawrinka and Nadal have contested nine tie-breaks, or one every four-and-a-half sets, making them one of the most likely pairings at the top of the men's game to contest a tie break. If they play four sets or more in Sunday's final that translates to odds of [1.11] that we'll see a tie-break, and [10.00] that we won't; with three sets seeing those odds change to [1.48] and [3.10]. The market is already offering [1.57] - presumably assuming an easy win for Wawrinka - and those odds look set to lengthen. Wait for [1.70] for a sound bet.
Set Betting

This pairing provides unusual looking matches. Whilst often closely contested - as seen in the high propensity towards tie breaks - they have only once gone beyond the minimum number of sets required for one of them to win, and that was when Wawrinka needed one extra to secure his Australian Open title. Statistically, of the 60 sets they've had available to play in their matches, they've used 40, or 67% of them. If history repeats itself, then, it's possible this will be over in three sets.

One option, then, may be to back Wawrinka in the Match Odds market at [5.70] whilst having an unconventional saver on Nadal winning 3-0 at [2.26]. I'm going to be punchy, though, and say that the value lies in Wawrinka winning in three, available at an enormous [24.00].
Recommended Bets
Back "Yes" in Tie Break Played market at [1.70].
Back Wawrinka to win 3-0 at [24.00].