ATP Rogers Cup Outright Preview: Zverev can back up impressive Washington triumph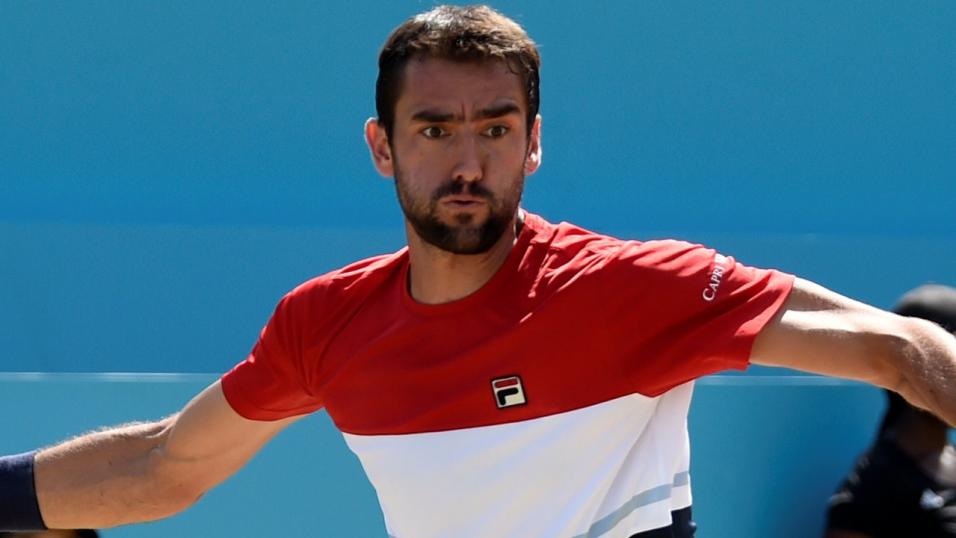 Marin Cilic is capable of putting his Wimbledon disaster behind him...
With the big names returning to ATP Tour action this week in Toronto, some excellent tennis action is anticipated. Our tennis columnist, Dan Weston, returns to preview the week ahead...
"I'm prepared to forgive Cilic this shock defeat and his spot in Nadal's first quarter enables us to take on the King of Clay as well."
Zverev impressive in Washington triumph
After Wimbledon, many of the top players on the ATP Tour have enjoyed some time off with few being enticed by the rewards of some of the smaller subsequent events. Several who have include Alexander Zverev, who took the title in Washington rather impressively.
Fognini unlikely to repeat Los Cabos success
Conversely, Dominic Thiem's rancid post-Wimbledon form from previous years has already manifested itself with some poor performances on his beloved clay, while Juan Martin Del Potro was surprisingly defeated yesterday by a newly-braided Fabio Fognini in the final of Los Cabos.
It's unlikely that the charismatic Italian's new hairstyle will propel him to a second consecutive tournament victory here in Toronto, however, with the likes of Rafa Nadal, Novak Djokovic and Marin Cilic taking their first steps onto a competitive tennis court following their Wimbledon campaigns.
Nadal the uneasy market favourite
Statistics indicate that the tournament will be pretty medium-paced for a hard court, and Nadal has been chalked up as the event favourite, currently trading at [4.1] on the Exchange, while Novak Djokovic, at [4.9] looks like his main market rival. Alexander Zverev, who is available at [8.4] at the time of writing and Juan Martin Del Potro [9.2] are the other players at single-digit prices.
Difficult to justify Nadal price
In truth, it's difficult to side with Nadal here. He's only played Wimbledon since May, when he won the French Open, and hasn't played a hard court event since January. Stats-wise, he's strong enough with a combined 12 month hard court hold/break percentage slightly in excess of 110%, but this is no better than Djokovic or Cilic, or indeed, Alexander Zverev, whose 2018 hard court data is the best of the lot.
Djokovic with Chung and Zverev as obstacles
Given his previous injury travails, Djokovic's ranking still isn't high enough to yield a first-round bye, and he faces a tricky-looking opening clash against the talented Korean, Hyeon Chung, on Tuesday. No doubt, Chung is one of the toughest round one opponents that the Serb could have drawn and this is an obvious negative and goes some way to justifying Djokovic being a bigger price than Nadal.
Zverev can continue firing on all cylinders
Also in the Djokovic quarter (the bottom one in the draw) is Alexander Zverev, and the German was firing on all cylinders last week in Washington, dropping just a solitary set en route to the title. His dominance was exhibited by a combined 130.6% hold/break percentage across the event, and he looks a real threat.
Given this recent level and the fact that fatigue shouldn't affect Zverev unduly - he didn't expend huge efforts to win the tournament and will get to rest until Wednesday - he looks a better bet at prices than Djokovic, and can be considered at the current [8.4] to take the title.
Cilic also looks backable at market prices
Another player who looks a touch backable is Marin Cilic, who stands at a market-leading 16/1 with the Sportsbook. The Croat was one of the favourites for Wimbledon but was ousted in a rain-delayed match by Guido Pella, who nicked the last three tight sets for a dramatic comeback victory.
I'm prepared to forgive Cilic this shock defeat and his spot in Nadal's first quarter enables us to take on the King of Clay as well. Q1 is fairly tricky, with Borna Coric, Kyle Edmund and Nick Kyrgios (if fit) obvious threats, but this is a Masters 1000 level event, and players who make it through to the latter stages must beat this calibre of opposition.
With 12 matches in the first round today, including home favourite Milos Raonic versus David Goffin, the tournament will be a high-quality affair, but opposing Nadal and Djokovic looks the way to go in the outright markets right now.
***
Follow Dan on Twitter @TennisRatings