Madrid Masters Outright Preview: Quicker conditions to end Nadal's clay dominance?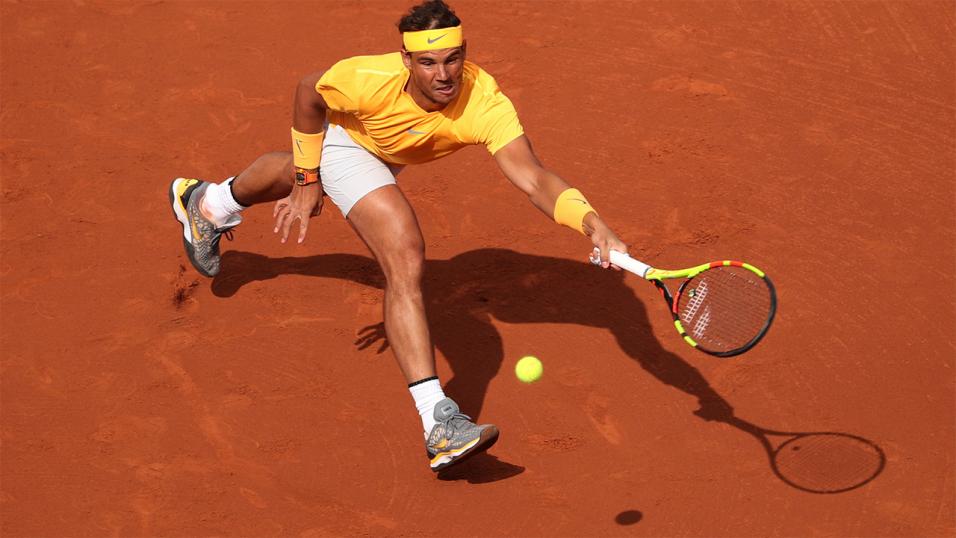 Will Rafa Nadal go another clay tournament without dropping a set?
The Madrid Masters starts the main preparation for the top players for the French Open, which takes place in a few weeks time. Our tennis columnist, Dan Weston, returns with his thoughts on whether anyone can actually beat Rafa Nadal on clay...
"The King of Clay has not dropped a set on his favourite surface for almost a year (19 matches), since losing to Dominic Thiem in Rome last season, and he's now broken opponents a scarcely believable 47.1% in the last 12 months on clay."
Quick conditions in Madrid worth taking into account
Action in the men's singles event in Madrid began with two low-profile first round matches yesterday, with Denis Shapovalov and Richard Gasquet making it into round two, and there are ten more matches today as the competition really starts to get going.
Conditions at the Caja Magica are very pronounced, and the courts have traditionally been one of the quickest (for clay) on the ATP Tour. With this in mind, there are a number of factors worth considering.
Firstly, big-servers are more likely to benefit from conditions than the traditional clay-courters here, and writing them off in certain match-ups this week could potentially be foolish. However, I need to stress that the conditions here will be markedly different to both Roland Garros and the rest of the clay season, so it's important not to put too much future value on a good showing here.
Nadal truly justifying King of Clay status
The other main factor to discuss is how these conditions affect the overwhelming 1.422/5 favourite, Rafa Nadal. The King of Clay has not dropped a set on his favourite surface for almost a year (19 matches), since losing to Dominic Thiem in Rome last season, and he's now broken opponents a scarcely believable 47.1% in the last 12 months on clay.
When Nadal is holding serve 90% of the time himself, it's unsurprising that the markets make him virtually unbeatable in an individual match, and heavy odds-on to win the title, but I want to make the point that he's not always had it his own way in his home clay Masters event.
Nadal not quite as dominant in his home Masters event
While a 36-5 competition record sounds impressive, it actually returns a marginally negative return on investment if you backed Nadal for all of these 41 matches with a flat stake, and only won the event four times this decade.
At this point, some readers might be saying 'only won the event four times?' but looking at this in context with his utterly magnificent record in Barcelona and Monte Carlo - on slower clay - it is clear that conditions in Madrid don't necessarily play to his strengths.
Despite this, it would be a brave man to back against the Spaniard, so from an outright perspective, perhaps it's worth looking at the players lucky enough to be drawn in the bottom half, who cannot meet Nadal until the final.
Doubts over many in the bottom half of the draw
These include David Goffin, Kei Nishikori, Novak Djokovic, Grigor Dimitrov, John Isner and Alexander Zverev, and two of these three - Nishikori and Djokovic - meet today in what is undoubtedly the tie of the round.
Of the other players - Nishikori and Djokovic both have longevity doubts here - Goffin's current level isn't quite good enough to make it through a stacked field, and hasn't been fit, while Dimitrov and Isner's clay data isn't great, but they'll love the pacy conditions.
Perhaps Zverev is the man to get through this bottom half of the draw. The German defeat compatriot Phillip Kohlschreiber yesterday in the final of Munich and is in good form currently, although it could be a concern backing up that victory, given potential fatigue issues, and he also faces a brutal second round against fellow young-gun, Stefanos Tsitsipas, who has been superb on clay this season.
Gasquet worth a look in quarter two
Given that it's tough to pick a player to come through to almost certainly meet Nadal in the final, I want to look at quarter two in isolation.
Yesterday, Richard Gasquet eased past Tomas Berdych in straight sets, and his level this year on clay has been impressive, breaking opponents 42.2% in 10 matches. Sure, he's only held serve 71.3% himself, but this combined figure of 113.5% can rival any player in the field currently, with the exception of Nadal.
Longer-term, Gasquet's level on clay has also been strong, and he has better data than any player in this quarter. At a current 5/1 to win the quarter, he looks the best bet for a longer-term interest this week.
***
Follow Dan on Twitter @TennisRatings

Recommended bets
Discover the latest articles
Read past articles