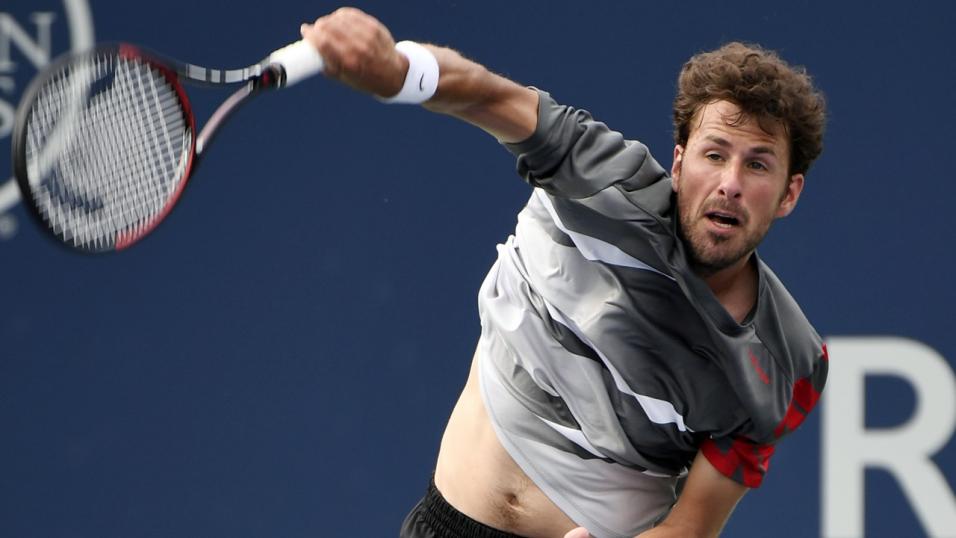 Dan fancies Robin Haase to go well this week
With the 2018 tennis season starting this week, our tennis columnist, Dan Weston, returns to assess the conditions and contenders for glory in week one of the new tennis season...
"Robin Haase looks like a player worth considering to achieve this task, in Paire's third quarter. The Dutchman improved greatly last year, addressing some of his previously well documented mental fragilities, and was solid enough on hard court last season, winning 10 of 21 main draw matches."
New season brings optimism for both players and bettors
After the best part of two months away from competitive tennis, professional tennis players will be raring to start the 2018 season in a positive manner, and it's also fair to say that tennis bettors should be well rested following the off-season - I certainly am buzzing for the start of the new campaign.
In this week's ATP action, there are three 250 level tournaments, all played on hard courts, as the players prepare for the Australian Open, which starts in a fortnight's time. Arguably the highest quality field is in Brisbane, although with question marks surrounding a number of the bigger names, it's likely to be a very interesting tournament indeed.
Injury hit big names with doubts in Brisbane
Four players benefit from first round byes, and this quartet comprises of Grigor Dimitrov, Nick Kyrgios, Milos Raonic and Andy Murray, and the latter two in particular have massive doubts about their fitness following injuries in the second half of the season.
Without doubt, they have a huge amount to prove to me before I can assess them as being close to their previous levels, and I'm not remotely tempted about the Sportsbook's offer of 4/1 and 5/1 about Raonic and Murray respectively. In the case of Murray, he's been quoted in the last day or so suggesting he'd be delighted with top 30 level currently.
This duo are slightly behind the two tournament favourites, Dimitrov (2/1) and Kyrgios (10/3) and I'm not particularly enthused about these prices either, particularly Kyrgios, who has had injury issues himself - not to mention huge temperament problems - although I do feel Dimitrov is a worthy favourite following his surprise World Tour Final triumph.
Opposing Raonic and Murray a potential avenue for outright profits
Perhaps the best strategy here would be to take on the big names with injury doubts, although finding a player to oppose Murray with in the bottom quarter is not an easy task, with a number of flaky names or players who won't be suited by the likely quick conditions.
One player who is suited by quicker conditions is Mischa Zverev in Raonic's third quarter, but with the German flattering to deceive on numerous occasions last season, the 25/1 about the less illustrious Zverev brother is probably best described as a trifle ambitious, although he's probably my preferred long-shot for the event.
Thiem a dubious favourite in Doha this week
Conditions in Doha are traditionally less quick than in Brisbane, and with no players receiving first round byes, there is a full 32 man field for the event, and the markets indicate that the event is likely to be very competitive indeed, with numerous players priced below the 20/1 mark.
Dominic Thiem, Richard Gasquet, Tomas Berdych and the late wild card, Gael Monfils, are at the forefront of the market, and similar to the previously mentioned players in Brisbane, it's difficult to assess Monfils' level in advance following injury issues in the latter stages of 2017. Thiem, whose season capitulated spectacularly in the second half of the year - rather predictably given his atrocious scheduling - looks another one to avoid at prices, particularly given his huge statistical bias towards clay over other surfaces.
Taking on Thiem with Gasquet at could be considered - the Frenchman has altitude specialist Victor Estrella in round one, before either Florian Mayer or a qualifier, although he will have to play the winner of a rather stacked looking second quarter (including Berdych and Monfils among others) in the semi finals.
Bottom half of the draw very weak in Doha
The bottom half of the draw looks much weaker, in particular the third quarter, with Feliciano Lopez looking the market favourite to progress, despite a very poor 6-11 record on hard court last season.
When we consider Lopez's main rivals for progress out of a quarter in a hard court of event look to be Guido Pella or Albert Ramos, it's easy to conclude he should be delighted with his draw, but my preferred choice is Pella as an outsider. Of the quarter, his record on hard court is the best (9-7 win-loss record, 99.6% combined hold/break percentage), and at 20/1 is a tempting price in what looks a pretty mediocre event.
Pune looks another weak event to start the season
The above description can also be attributed to this week's final event in Pune, India, a new tournament which replaces Chennai on the schedule. On this basis, it's tough to assume a great deal about conditions, although the court speed in Chennai historically was pretty slow.
Marin Cilic, Kevin Anderson and Roberto Bautista-Agut are the three favourites for the event, in single digit prices, and it's worth noting that Bautista-Agut and Cilic have had historical success in these warm-up events in India in the past. I'm not entirely convinced about Anderson's chances, but this duo look the players to beat in Pune in the coming week.
Somehow, Benoit Paire is the player lucky enough to be ranked high enough to get a first round bye, along with the previously mentioned three favourites, and that shows the lack of depth in the tournament field, and taking on the volatile Frenchman and Anderson in the bottom quarter looks a decent plan.
Taking on Paire with Haase looks a strong plan in the coming week
Robin Haase looks like a player worth considering to achieve this task, in Paire's third quarter. The Dutchman improved greatly last year, addressing some of his previously well documented mental fragilities, and was solid enough on hard court last season, winning 10 of 21 main draw matches. He faces Blaz Kavcic in his opener - a player who has had great difficulty stepping up to main tour level - before a gift second round against clay courters Nicolas Jarry and long-term injured Pablo Andujar, who has a protected ranking to thank for his place in the event.
It's difficult to find a player in Anderson's bottom quarter to consider - Marius Copil is unlikely to enjoy possible slower conditions than average, for example - so Haase looks as good an outsider as any to make the latter stages, if you can get general market odds of around [20.0] on the Exchange.