ATP Paris Masters Outright: Taking on Nadal a viable strategy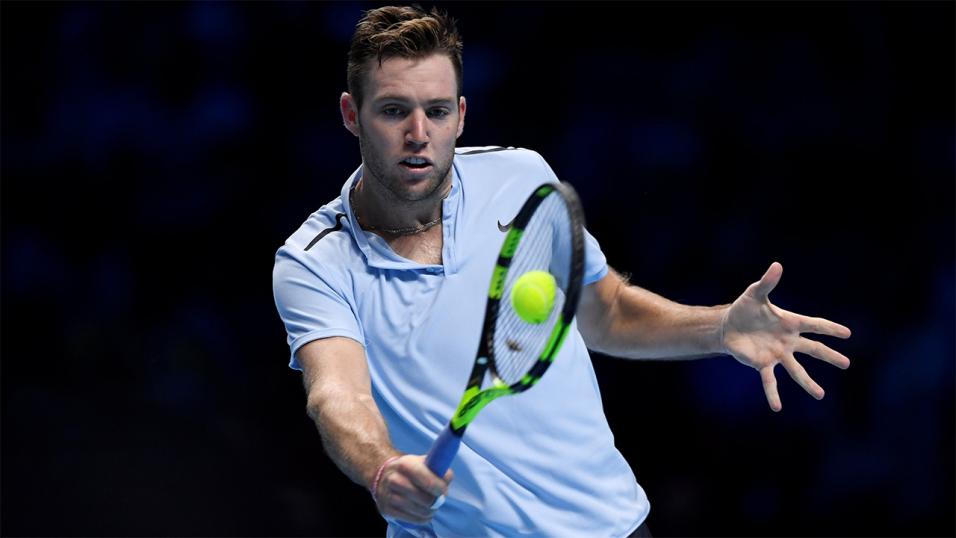 This tournament has huge implications for Jack Sock's ranking...
With the 2018 season coming to a close, there's a lot at stake for numerous players at the Paris Masters. Dan Weston previews this week's action.
"Could we look at Edmund as a potential pick? His record indoors is excellent - running at 9-3 in the last 12 months, with a strong 104.8% combined serve/return points won percentage."
Huge ranking points to play for in last main tour event
Despite the tennis season drawing to a close for most players this week, there is much to play for, with the maximum 1,000 points available in Paris having the potential to change the direction of a player's season. Firstly, with the Tour Finals taking place in London in a fortnight's time, there is still a question of which players will be participating as the top eight in the Race to London.
The top five have secured their places, but ranks 7-10 can still make the top eight, giving particular weight towards big performances in the coming week for Marin Cilic, Dominic Thiem, Kei Nishikori and John Isner.
Defending champion Sock facing a massive drop in ranking
In addition, there is the small matter of defending last year's winner points for Jack Sock, after a dire singles season.
He's defending 1,400 between Paris and the Tour Finals (for which he cannot qualify) and losing his first match here will drop his ranking towards the 150 mark for the coming season - Australian Open qualification would then beckon, and having received a first-round bye, he's likely to be an underdog to either Richard Gasquet or Denis Shapovalov in his round two clash.
Conditions looking medium-paced for an indoor venue
16 players have received first-round byes, with 32 further players competing in the opening round to create a 48-man draw, and conditions are likely to be pretty medium-paced, perhaps very slightly on the medium-fast side, for an indoor hard court. Across the last three years, 81.0% of service games at the AccorHotels Arena were held - marginally up from the 80.4% ATP mean figure for the surface, and 0.62 aces per game were served, again, marginally higher than the 0.57 surface mean figure.
A look at the winner's list this decade shows no real player dynamic has benefited from reaching the final. Return orientated players have reached the final - David Ferrer did twice, as has Andy Murray - while big-servers have also got to this stage, with Roger Federer, Jo-Wilfried Tsonga and Jerzy Janowicz doing so, as well as the out and out big-servers Milos Raonic and John Isner.
Federer without a great deal of success at the tournament
Interestingly, despite being rather adept indoors, Federer has only made the final once in his entire career, reaching the last 16 in his last appearance, in 2015, and the quarter-finals in 2014. Given that he won Basel last week, it wouldn't even be a shock if he was a late pull-out in advance of the Tour Finals.
Another area of discussion that stems from that look at the winners list is that there were some pretty random finalists this decade - Janowicz, Sock and Krajinovic being examples - and a slightly lower-profile name making the final cannot be discounted. Is it an end of season thing? It's certainly possible.
Bottom half of the draw looks strongest
Outright strategy-wise, [9.60] Federer and [2.16] outright favourite Djokovic are in the bottom half of the draw, which looks pretty tough, particularly given the quality of seeds - Kevin Anderson and Kei Nishikori are in great touch, while Marin Cilic and Grigor Dimitrov tend to enjoy conditions. Perhaps a look towards the top half of the draw may yield greater dividends.
Opposing Rafa in the top half looks the plan
The top seed for the tournament, world number one, Rafa Nadal, headlines this top half of the draw and the Spaniard is [7.40] second favourite to lift the trophy. That price still looks difficult to justify, given his recent inactivity - he hasn't played since retiring in the US Open semi-final to Juan Martin Del Potro at the start of September.
In addition, Rafa's record indoors isn't nearly as good as his outdoor hard or clay record, running at 102.6% combined serve/return points won in the last three years, breaking opponents a mere 22% of the time. In line with his lower level on grass too, it is understandable that there is an argument to be had for his distaste of the quicker surfaces on tour.
Several Next-Gen options with decent data worth discussing
Therefore we need to discuss who we can use in this top half of the draw as an each-way or back to lay option, and the standout candidates are Kyle Edmund, at an illiquid [34.0], Borna Coric, at [44.0], and Alexander Zverev, at [14.0].
The shorter-priced Zverev lost to Marius Copil last week in the semi-finals of Basel, and hasn't won four consecutive matches since Washington - six tournaments ago - at the start of August, with five of his losses coming at prices below [1.40]. Despite this, his three-month data is very good indeed, approaching the 115% combined hold/break mark, although his record indoors is less inspiring, barely clearing the 100% mark across 13 outings in the last 12 months.
Coric's main issue is a fitness doubt, following retirement last week in Vienna. Without this, he'd be a really interesting option, given his excellent data in recent months, and having already beaten Nadal previously.
Edmund an interesting option given improving level
Could we look at Edmund as a potential pick? His record indoors is excellent - running at 9-3 in the last 12 months, with a strong 104.8% combined serve/return points won percentage, but the Exchange's 34 back/70 lay would benefit from a little stronger liquidity. I'd suggest placing an offer at around the [50.0] mark, in line with general market pricing.
Following this outright preview, I'll be returning throughout the week with the daily previews, in advance of the season finale in London in a fortnight's time.
***
Follow Dan on Twitter @TennisRatings
Recommended bets
Back to Lay Kyle Edmund at around [50.0]