ATP Australian Open Day 10: Nadal can continue Raonic woe against elite returners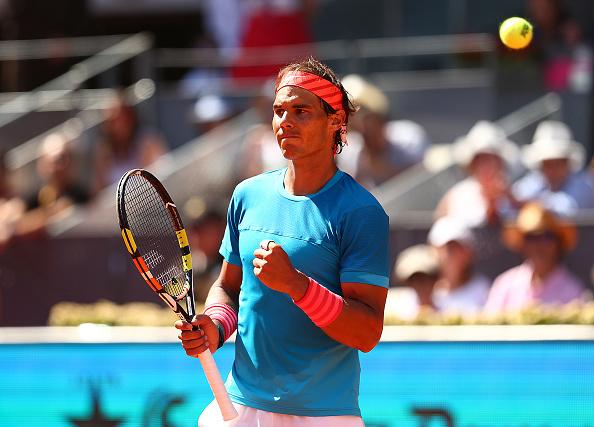 Rafa Nadal can celebrate victory over Milos Raonic on Wednesday...
There are two mouthwatering matches at Melbourne Park on Wednesday, as the Australian Open quarter-finals conclude. Dan Weston is back with his thoughts...
"Raonic has an atrocious 2-18 record against Murray, Djokovic and Nadal from 2014 onwards - all elite level opponents with superb return games."
Market should be wary of Wawrinka win

Yesterday's ATP betting recommendation was a loser, with Jo-Wilfried Tsonga falling in straight sets to Stan Wawrinka. Despite the media suggesting that the Swiss player was dominant, it is important to consider a little more detailed perspective than a 3-0 scoreline, as it bears relevance towards the remainder of the tournament.
Wawrinka actually won the match despite having more games on his serve with break points than Tsonga, and this feat is difficult enough in a best of three set match, let alone the longer best of five set format. Bettors should be aware that this was far from the thrashing that much of the media would have you believe.
Federer a solid favourite for Australian Open glory

The results from today's matches have seen Roger Federer's price in the Australian Open winner market shorten to 3.211/5, with Wawrinka, Nadal and Raonic all priced in single digits as well. Grigor Dimitrov and in particular, our outright fancy David Goffin, are the less fancied players still in the competition, and the Belgian is now in to 38.037/1 from our pre-tournament 150.0149/1.
Dimitrov and Goffin face-off in the opener on Wednesday, at around 3:30am UK time, and the Bulgarian, Dimitrov, is the current 1.584/7 favourite to make it through to the semi-finals.
Goffin's clash with Dimitrov looks well-matched

This status is largely down to Dimitrov's excellent start to 2017 - he has won all nine of his matches - but it's also worth noting that his hold/break stats this season are very similar to Goffin's, who has won five from six this year so far.
So far this season, Goffin has held serve 86.7% of the time, with Dimitrov slightly higher at 90.1% - however Goffin has the edge on return, breaking opponents 30.3% compared to Dimitrov's 27.4%. This would make the players very evenly matched indeed, and the 12 month hard court hold/break data also does.
Considering this, Dimitrov looks short at the current market prices.
Market over-rating Raonic against Nadal

The contrasting styles of Rafa Nadal and Milos Raonic clash in the second quarter-final on Wednesday for the right to face either Goffin or Dimitrov on Friday, and the market looks to be over-rating the abilities of Raonic for this match.
I actually ran a poll on Twitter yesterday to establish market sentiment, and 55% chose Raonic as the winner, but my model prefers Nadal, who leads the head-to-head series 6-2 in competitive matches.
Furthermore, data shows that Nadal's ability on return more than compensates for Raonic's powerful serve, with him breaking opponents 12.5% more in the last 12 months. Raonic, who has held serve 90.4% on hard court in that time period, has done so 7.8% more than Nadal, but this discrepancy generated a model price of 1.664/6 about Nadal, indicating that the current market prices of 1.784/5 on the Spaniard represent some value.
Long-standing issues for Raonic on return

In addition, Raonic has had significant issues breaking the serve of elite players in the past and my personal view on this is that he lacks the necessary skills to win a high enough percentage of longer rallies against opponents with more ability.
This statement is backed up by the fact that Raonic has an atrocious 2-18 record against Murray, Djokovic and Nadal from 2014 onwards - all elite level opponents with superb return games. Against the more serve-orientated Roger Federer, he has won three of eight matches in this time period.
All things considered, Nadal looks to have an excellent chance of progression, and following a drift in market prices, represents value to make it into Friday's semi-finals.

Recommended Bets
Back Rafa Nadal to beat Milos Raonic at 1.784/5
***
Follow Dan on Twitter @TennisRatings
Watch the Australian Open on Betfair Live Video!
Betfair customers will be able to watch the Australian Open on our Live Video service on both the Sportsbook and Exchange. This service is only available to customers in the UK and Ireland.
We will also be offering game-by-game betting for all singles matches on the main three courts at the Australian Open, and then all matches from the quarter-finals onwards.

Discover the latest articles