Australian Open Men's Outright Betting: Opposing Nadal the logical play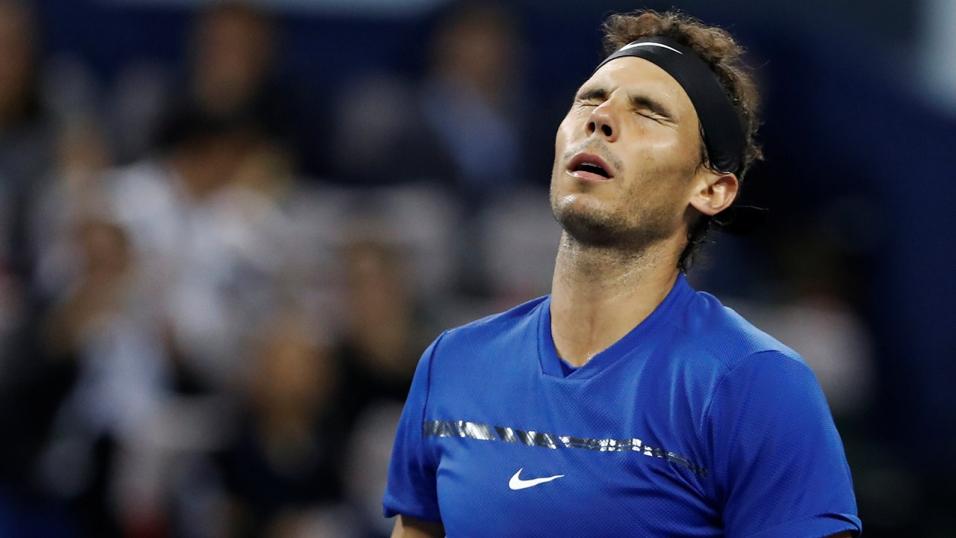 Rafa Nadal looks one to oppose for the Australian Open...
After yesterday's draw for the Australian Open, our tennis columnist, Dan Weston, returns to finalise his thoughts on who represents decent value for the men's tournament...
"As for De Minaur, the Australian prospect - he turns 20 next month - is running at 103.5% himself, and after a positive start to 2019, has upped this to almost 105% in the last six months."
Murray announcement dominates today's headlines
In our pre-draw preview earlier this week, I mentioned that the ATP Tour has started 2019 in hectic fashion, and this theme has continued with the dramatic announcement of Andy Murray this morning. The Scotsman has announced that this could possibly be his last tournament, and will be retiring after Wimbledon at the latest, and my assertion that his 65.064/1 outright price was absurd has been backed up by a huge drift to 180.0179/1 following his statement, and tough draw (always possible as an unseeded player) against Roberto Bautista-Agut.
Despite Murray's lack of chance in the tournament, I would quickly like to take time out to congratulate him on a magnificent career. While his Grand Slam count may not put him as one of the players in the sport with the most Slam titles, he has to be judged on the quality of his rivals as well, and he's been very unlucky to consistently face Djokovic, Federer and Nadal, all at their best. It's far from inconceivable that if he was born 10-15 years before - or indeed, a decade later - that he would have won many more Slam titles.
Djokovic firming up as strong outright favourite
Moving back to the betting, Novak Djokovic has firmed up a touch as the outright favourite, now available on the Exchange at 2.265/4. The current, return-limited, version of Jo-Wilfried Tsonga (round two) is unlikely to be as much of a threat as years gone by, and the likes of the rapidly improving Daniil Medvedev, laying in wait for a potential fourth-round clash, might give the Serb a tougher test.
Nadal with much to prove in Melbourne
Following my mention that Rafa Nadal (was 12.5) looked short, he's drifted to 13.5 subsequently, and the Spaniard has the likes of Marin Cilic and Roger Federer waiting in the semi-finals. Kevin Anderson is seeded to be waiting in the quarters, but it wouldn't be a surprise at all if the talented home prospect, Alex De Minaur, who certainly is highly rated judging by his market prices so far this season, was able to shock the King of Clay. Kyle Edmund, and a possibly resurgent Tomas Berdych - based on his performances last week - also lay in wait for Nadal.
Taking on the King of Clay looking viable
So who can we find value for the opening Grand Slam of the season? I'm quite happy to look at spots in Nadal's fourth quarter, with Rafa just 5/4 to win the quarter, and 2.829/5 on the Exchange, despite his fitness doubts. It wouldn't even be a massive shock if he withdrew from the tournament, either before his first-round clash, or after a win or two, so the 5/1 on Kevin Anderson, or the 11.010/1 on Alex De Minaur, looks worthy of consideration.
Grigor Dimitrov is also 6.05/1, but after an underwhelming 2018 season, the Bulgarian is certainly priced on reputation, as opposed to any logical thought process. Anderson opens with Adrian Mannarino, who he's beaten for the loss of just one set in their last three meetings, and with the South African running at 104.5% combined serve/return points won in the last 12 months, will be a threat to players in this quarter.
De Minaur can convert potential in home Slam
As for De Minaur, the Australian prospect - he turns 20 next month - is running at 103.5% himself, and after a positive start to 2019, has upped this to almost 105% in the last six months. He looks a player on a real upward curve and I'd much rather consider him at prices, than the over-rated Dimitrov. He faces Gilles Simon imminently in the semi-final of Sydney, but I wouldn't be hugely concerned about fatigue - he faces a virtual bye against the Challenger Tour clay courter Pedro Sousa in round one, before a comfortable second round clash against either Mirza Basic or Henri Laaksonen.
Given Djokovic's justified dominance in the market, and the propensity of men's Grand Slam tournaments to go the way of the elite players, it's difficult to think about any real long-shot spots, and I feel that this is a line much more worth exploring in the women's tournament instead, so it's just De Minaur to win quarter four for me.
Given market prices, perhaps the best avenue would be to place a back order of around 16.015/1 to back on the Exchange, which would have a solid chance of being filled.
***
Follow Dan on Twitter @TennisRatings
Back Alex De Minaur to win quarter four at around 16.015/1
Recommended bets
Back Alex De Minaur to win quarter four at around 16.015/1
Discover the latest articles
Read past articles