Australian Open Final: Five-setter unlikely for Nadal and Djokovic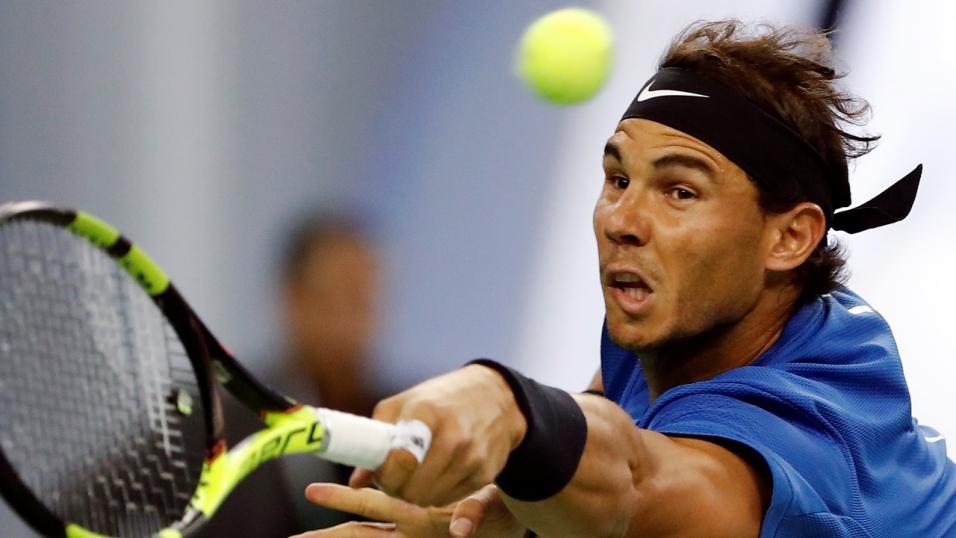 Djokovic and Nadal are closely matched but it's the Spaniard who is fancied to come out on top
The two are closely matched on ratings going into the final, writes Jack Houghton, but that doesn't necessarily mean we'll see a drawn-out match...
"Djokovic may be the slight favourite, but the value bet looks to be Nadal to win 3-1…"
Preparing the data for this side-market preview, it was a surprise to have to trawl back nearly five years to find the spreadsheet that I used the last time Djokovic and Nadal met in the final of a major: the 2014 French Open. That it's been so long says something about the increasing fragility of the duo, especially the injury woes and personal strife that has seen both having extending periods off the court in recent years.
They're back, though, with Nadal, especially, looking as imperious as when at his peak, showing hard-court form that many (myself included) assumed was now beyond his brittle body's capability. Which has meant that my assertion - that an outsider would wreck the centenary celebrations of the Big Three - has not been borne out, despite the strong performance of pre-tournament 90.0089/1-recommendation, Daniil Medvedev, who briefly looked to trouble Djokovic in their last-16 encounter.
No, this year's Australian Open title will go the way of the establishment and, whilst Djokovic is the slight favourite at 1.814/5 to Nadal's 2.226/5, I would struggle to separate the two. They go into the final boasting near-identical Elo scores according to my ratings and, whilst Djokovic's superiority increases on that front when filtering for hard-court matches only, that has more to do with Nadal's recent inability to progress more than a few rounds on the tough stuff before retiring with injury than it does any playing inferiority. And, as Dan Weston argues in his semi-final preview (check it out, along with his upcoming final preview, here), it's Nadal who seems in the ascendency in Melbourne.
With the two so hard to separate in the match odds markets, then, let's focus on the side markets to see where the value is.
Most Aces - It's all about the price
Given their pre-eminence in recent years, it's always startling to reflect on how few aces this duo serves, demonstrating how much the game has changed since the 1990s, when it seemed as if big servers would forever dominate the men's game, except for a brief interlude during the clay court season, when some smaller guys would get to play a few more matches.
The ace count in their matches is usually low and closely contested, but, to date, head-to-head, Djokovic has served more on 32 occasions, accounting for 63% of their aces. This last figure is slightly skewed, though, by a few matches where Djokovic dominated the ace-race, such as the mammoth five-setter semi-final at Wimbledon last year. It's worth remembering that eight of their matches have seen the duo tie on ace count.
According to the data, Djokovic should probably be around 1.564/7 to serve the most aces, which looks to be about where the market is settling. If the odds dropped as low as 1.402/5, though, I'd be a layer, hoping for a repeat of the 2012 final here, where Nadal won the ace-race by one.
Tie Break Played? We have to be a layer
In a total of 110 sets played, Nadal and Djokovic have contested 15 tie-breaks, or one in just over every seven sets. If they play four sets or more in Sunday's final that translates to odds of 1.834/5 that we'll see a tie-break, and 2.206/5 that we won't; with three sets seeing those odds change to 2.447/5 and 1.695/7.
It looks, then, around a 2.1011/10 shot either way on there being a tie break. In the early movements the market looks to be settling at around 1.402/5, with lower odds already laid. We might be expecting a tightly-fought match, but that doesn't necessarily translate into tie breaks, and I'm a big layer at those odds.
Number of Sets and Total Games
Of the 184 sets they've had available to play in their matches, they've used 110 of them, or 60%, making them one of the most unlikely pairings in the men's game to go the distance - which may surprise some fans, who are perhaps swayed by memories like those of Wimbledon last year, and at the French Open in 2013, of gargantuan matches. Despite what we may assume, if picking a duo most likely to get their matches over in the minimum number of sets, Djokovic and Nadal would be a good choice.
For this reason, I would avoid backing "Five Sets" in the Number of Sets market. For similar reasons I'll be backing "Under 42.5" at 1.834/5 in the Total Games market. Across their career head-to-head, the duo has averaged less than 10 games per set played. Provided the match ends before the fifth set, we should collect.
Set Betting - don't expect a five-setter
I don't expect this to go on as long as some commentators. Yes, the two are closely matched, but just as that will not necessarily mean we see a tie break, it does not mean this will be a colossal five-set struggle either. Djokovic may be the slight favourite, but the value bet looks to be Nadal to win 3-1, currently trading at a fair 5.709/2. To small stakes, that's worth an interest.
Recommended bets
Lay "Yes" @ 1.402/5 in Tie Break Played market.
Back "Under 42.5" @ 1.834/5 in Total Games market.
Back Nadal to win 3-1 @ 5.709/2 in Set Betting market.
Read past articles