Australian Open Betting: Djokovic is out but Murray winning is not a formality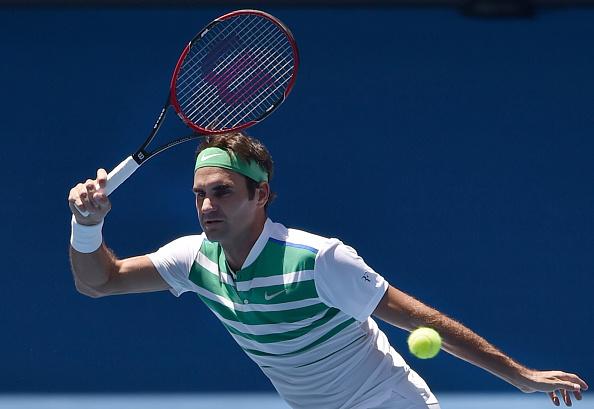 A familiar foe - Roger Federer beat Andy Murray in his first Australian final in 2010
The shock exit of champion Novak Djokovic has made Andy Murray odds-on favourite to win the Australian Open. Ralph Ellis fears the spectre of an old foe could yet thwart his ambitions...

"Federer faces a much tougher challenge against 10th seed Tomas Berdych tomorrow but it is a sign of how good he's looked so far that, seeded 17 himself, he is 1.684/6 in the Match Odds."

On the face of it, Novak Djokovic's shock exit this morning from the Australian Open is perfect news for Andy Murray. The man who has beaten him in four of the last six Melbourne finals, plus one semi-final, has been removed.

That's certainly how Betfair's markets reacted to the result. They had made Djokovic the pre-tournament favourite after his warm-up win over the British number one in Doha, and £146,000 was matched on the defending champion at 1.011/100 when he was two sets to one up against Denis Istomin.

Instead he became the first defending champion to lose to a wild card in any of the four Grand Slams, and within minutes Murray had become odds-on at 1.981/1 to be the Australian Open champion.

If only it were that simple. Because while Murray has started this tournament in impressive style, there's one very big obstacle waiting for him before he even wins his quarter of the draw, never mind the title.

Step up the evergreen figure of 35-year-old Roger Federer. I flagged up a few weeks ago that the Fed was talking up his prospects after six months out injured and so far he has been as good as his word.

A workmanlike win over fellow veteran Jurgen Melzer was followed by three sets to see off American qualifier Noah Rubin, and in both matches he provided not just flashes of his best tennis but reminders of the competitive instincts that have driven his stellar career.

Rubin, 20, summed up the return of a man who has won 17 Grand Slam titles. "That guy is immortal," he said. "There was one time the ball went past him and he still somehow came back and hit a winner."

Federer faces a much tougher challenge 10th tenth seed Tomas Berdych tomorrow but it is a sign of how good he's looked so far that, seeded 17 himself, he is 1.684/6 in the Match Odds.

Murray won't need reminding that it was Federer who beat him in his first Australian Open final back in 2010. What irony if, having finally escaped from the spectre of his nemesis Djokovic, he runs into the other man who always seemed to deny him glory.

The other question mark hanging over Murray is how quickly he can recover from the twisted ankle he suffered during his second round win over Russian teenager Andrey Rublev. He's been playing it down, but talk about the need for ice and elevation suggests that there is a problem.

It will inevitably hamper his time on the practice court before he faces Sam Querrey in the third round in the early hours of Friday morning. If the Canadian or anybody forces him to go deep into a match with four or five sets it will be bound to be a factor.

Murray is already learning to deal with his new status as world number one. That brings an added pressure because everybody raises their game against the top guy. But now he has another layer because Djokovic's exit makes him clear favourite for this tournament, and he will know himself that he will never get a better opportunity.

I think he's capable of handling all that. But should he be odds-on? Not while the figure of Federer is still waiting in his path.
Discover the latest articles