Australian Open 2017: Who are the upsetters?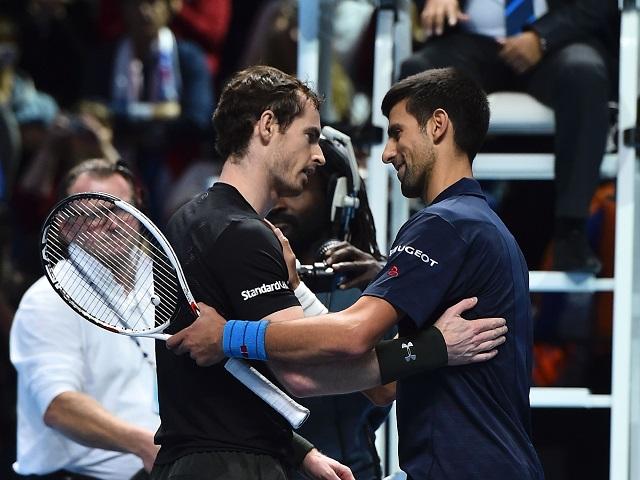 Who has the devil-may-care attitude to break the embrace Djokovic and Murray have on the men's game?
Taking his usual sideways look at the data behind the men's game, Jack Houghton thinks he's found a way of predicting the unpredictable...

"Not only are Djokovic and Murray better than everyone else, with ratings around 2500, but they are also more consistent, meaning they rarely play a match that deviates significantly from that rating..."
For a tournament that used to promise the unpredictable - think Thomas Johansson, Rainer Schuettler and Marcos Baghdatis - the Australian Open has recently fell into line with its humdrum grand-slam counterparts. In the last seven years, only five players have played in the Melbourne final, and the fifth player, Stan Wawrinka, only managed to muscle in on the action once.

This year looks unlikely to provide the break in that pattern. Djokovic (2.767/4) and Murray (2.8615/8), who have a broadly equal chance of winning the tournament according to my ratings, seem to have a significant advantage over their competition. Taking the same ratings, they are so far clear of all opponents that's it unlikely either will be available at pre-match odds of greater than 1.201/5 before the two of them meet in the final.

For some punters, this presents a problem. Few will want to support Djokovic and Murray in matches at long odds-on, and yet backing against them seems to provide little hope of success. The question is whether there is a way we can predict when the most unlikely of upsets is more likely.

Slightly counterintuitively for a data-geek, I think the answer may come from ignoring the data... or at least looking at it from a different angle.

To explain, let's go back to those ratings. When assessing the likely outcome of a tennis match, some punters make the mistake of assuming that a player will perform to their rating.

It is unlikely that they will, of course. They are more likely to perform above it, or below it. All the rating does is provide a mid-point around which a player's performance should centre.

For example, Nick Kyrgios has a rating of around 2100. Let's say that, though, in any match, he is capable of playing to a standard as much as 400 points either side of that base rating: a range of 1700-2500. This range will likely look like a standard deviation graph. In other words, he has a high chance of performing close to the mid-point rating, with that chance decreasing as you move to either end of the range.

The likes of Murray and Djokovic, though, are likely to have a much smaller range. Not only are they better than everyone else, with ratings around 2500, but they are also more consistent, meaning they rarely play a match that deviates significantly from that mid-point.

For someone like Kyrgios to upset one of the Big Two, he needs to play at the top of his range, and also hope for a dip from Djokovic and Murray.

The problem is that tennis players are not conditioned to take the risks necessary to play at the top of their range. A lucrative spot in the sports' top-50 comes from playing consistently, and most tennis coaching therefore emphasises the percentage play required to achieve this. What's more, the metrics of the game discourage failure; it's all about getting your serve and return percentages up. Playing the percentages is unlikely to bring you a victory against a player who is better than you in almost every aspect of the game, though.
What will is reckless risk-taking

No player epitomises this more than Lukas Rosol. He is frequently lambasted for his wanton aggression. The suggestion is that he would do better with a more conservative approach. The counter-argument is that, were he to be more reserved in his play, he would never have beaten Nadal at the French Open, nor won an ATP title last year, because percentage play would mean that he always played close to his rating mid-point.

These successes came to him because he is constantly pushing the limits of his play. Most of the time this results in failure - employing a high-risk strategy always will - but occasionally it will bring unexpected success.

As a punter, then, we need to be able to identify those players capable of the devil-may-care attitude that might temporarily elevate their game to the level of a Murray or Djokovic.

Using an admittedly crude bit of analysis, I grouped players according to a ratings-band. I then looked at which players are most likely to beat a player from a higher band, but also lose to players from a lower band. This, I figured, provided a good measure of their attitude to risk: a percentages player would be less likely to lose to a weaker player and less likely to beat a better player.

This analysis produces a top ten of players most likely to bomb, but with the capacity to terrify a seeded player. They are: Mayer, Querrey, Tomic, Paire, Kyrgios, Kuznetsov, Pouille, Busta, Karlovic and Monfils.

In this year's Australian Open, I'll be waiting for one of them to play a seeded player and taking a punt that they can cause an upset; bringing unpredictability back to its rightful Melbourne home.
Watch the Australian Open on Betfair Live Video!
Betfair customers will be able to watch the Australian Open on our Live Video service on both the Sportsbook and Exchange. This service is only available to customers in the UK and Ireland.
Discover the latest articles