Australian Open Men's Betting: Djokovic still has the edge on Murray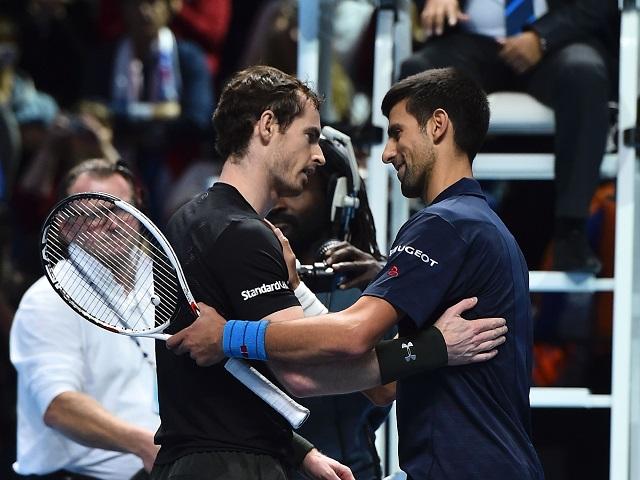 Andy Murray and Novak Djokovic head the Exchange market
The first Grand Slam of 2017, the Australian Open, starts on Monday - do the stats point to any value in the outright market? In his first piece for Betting.Betfair, our new tennis columnist Dan Weston (@tennisratings) takes a look...
"This market faith on Murray - available at 2.8415/8 at the time of writing - is one of the main reasons why Djokovic's odds are no longer in the odds-on bracket that has been customary for several years, but statistics clearly indicate that the Scot is not quite in his rival's league."
Is Melbourne Park as 'fast' as everyone says?

When looking for value in tournament outright selections, the first area that should always be assessed - prior to the entry list - is the conditions. Generally speaking, faster conditions will favour serve-orientated players, whereas slower courts will be an advantage to those who thrive on return.
Conditions at Melbourne Park are often described as 'fast' by commentators and players alike, but an assessment of the historical venue statistics shows that the Plexicushion hard courts here are unlikely to be as fast as most people think.
In 2016, there were 80.8% service game holds at the venue. This figure falls to 80.4% in 2015 and 79.3% in 2014. This data is largely in line with the overall ATP Tour mean data, which showed there to be 79.6% service game holds from 2014-2016.
Based on these service hold percentages, it is difficult to make a case for conditions to be anything more than medium-fast, and certainly not as quick as the warm-up events in Brisbane and Sydney.
In addition to this, there were 0.64 aces per game in 2016, 0.61 in 2015 and 0.56 in 2014, compared to a three-year ATP mean of 0.56 aces per game. Again, these numbers are a little higher than the ATP mean, but certainly nothing untoward - for example, the Bogota ATP event, one of the quickest on tour due to the extreme altitude of the venue, has had 83.5% service games held and 0.70 aces per game on average. Both Australian warm-up events at Brisbane and Sydney have had consistent figures just shy of Bogota - much higher than those historically at Melbourne Park.
Bearing this data in mind, it is very difficult to make a case for a particular playing style having a huge advantage at the Australian Open.
Survival of the fittest

Climate - as usual for this event - will also be a factor, with the forecasted temperatures predicted to be in the high 30s on Tuesday. This will affect players who have issues with fitness, and has the potential to turn the event into a survival of the fittest.
Quite predictably, the fittest players on tour tend to be those at the top of the rankings, with fitness being a crucial facet to being highly ranked. Considering this, it is completely logical that the top players have dominated in Melbourne, with Novak Djokovic winning five of the previous six events, while Andy Murray has been beaten in the final five times in the past seven.
Some 10-year historical trends worth noting are that only one player outside the top ten seeds has reached the final in this time period, whilst only Stan Wawrinka's shock triumph in 2014 featured a winner from outside the top three seeds.
When those trends and the reasoning behind them become clear, our focus needs to be on those top ten seeds and players at the forefront of the betting market - while a long-shot tournament winner is always nice, the Australian Open has traditionally been a very poor hunting ground for these bets.
Despite this, following the draw on Friday, there may be some solid back-to-lay propositions.
Djokovic or Murray?

Djokovic is currently the market leader at 2.727/4 on the Exchange, and there can be little doubt that the Serb deserves this status. He has the best 12 month hard court statistics on tour, holding serve 86.6% and breaking opponents 35.5% (combined 122.1%).
I've written a lot about players needing to be in excess of the 120% mark to be considered truly world-class, and Djokovic has done exactly that on a consistent basis.
Ironically, Djokovic would likely have been second favourite if he had lost to the newly crowned world number one Murray in the final of Doha on Saturday, but after wasting numerous match points in the second set, the Serb had less drama in the final set.
Furthermore, Djokovic was an underdog to Murray on Saturday - incredibly the first match that he has been an underdog since the final of the Cincinnati Masters against Roger Federer in August 2015. Equally as incredible is the fact that Djokovic has only been an underdog in an individual match ten times in the last five years - mostly against Rafael Nadal on clay.
This market faith on Murray - available at 2.8415/8 at the time of writing - is one of the main reasons why Djokovic's odds are no longer in the odds-on bracket that has been customary for several years, but statistics clearly indicate that the Scot is not quite in his rival's league.
Even now, at a stage where Djokovic's level has dropped a touch, and Murray is playing the best tennis of his career, the latter has held serve 84.3% on hard court in the last 12 months, breaking opponents 34.8% (combined 119.1%). This is a full 3% below Djokovic - on a general basis this would mean that the Serb should be around 1.705/7-1.758/11 for match between the two players.
Given this, and the historical results which extremely favour Djokovic over Murray, it is much easier to make a case for Djokovic over Murray at similar prices, and my personal perception is that the market has over-valued Murray's recent form - a market trait that is frequently apparent both in many match and tournament prices.

Check out Dan's assessment of the rest of the market, including his ideas of some potential back-to-lay chances.

***

Follow Dan on Twitter @TennisRatings

Game-by-Game Betting
Betfair will be offering game-by-game betting for all singles matches on the main three courts at the Australian Open, and then all matches from the quarter-finals onwards.
And a reminder that there is no longer any need to transfer to the 'Australian Wallet' when betting on events Down Under.
Discover the latest articles