Australian Open 2014: Tie break likely despite mismatched final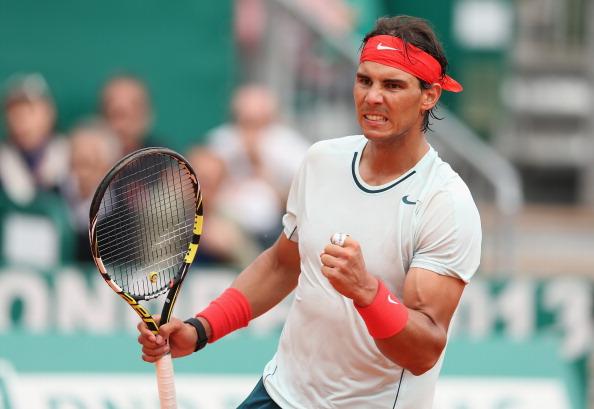 Nadal should have plenty to fist pump in Sunday's final, but Wawrinka can push him to a tie break
It might not be headline-grabbing, but looking to continue eking out a profit in the side markets, Jack Houghton thinks it very likely Nadal and Wawrinka will play a tie break in Sunday's final.
"This pairing loves a tie break. In the 26 competitive sets they have played, there have been six tie-breaks, or one for every 4 sets played."
Given that the life and death of a tipster is ultimately determined by profitability, and given that profitability is usually something eked out over the long-term (this column, for example, over four years, has recommended 16 winning bets out of 37 recommendations, for a healthy but un-headline-grabbing 15-point profit), you'll forgive me for sharing 24 hours of recent smugness.
At the start of this tournament, after toiling with a tennis spreadsheet, I recommended Nadal (4.67/2), Federer (2928/1) and Wawrinka (4847/1) as the best bets for Australian Open glory. When Wawrinka beat Berdych to secure his place in Sunday's final, I couldn't help but feel puffed-up, and enjoyed some time deciding the best way in which to share the guaranteed gargantuan profit between the only three remaining possible outcomes.
So, I've shared. But you're only as good as your last tip, so back to the business of trying to add a few more points of profit to the side-market account.
The overall head-to-head doesn't make good reading for Wawrinka as he seeks to win his first grand-slam against Nadal on Sunday. He has lost every one of their twelve encounters, and in fact has never taken a set from the Spaniard in competitive ATP play. He'll take some hope from their last two encounters in 2013, where he took Nadal to a tie break in three of four sets played, but he will need to have improved again to translate those near misses into sets won.
It's of little surprise, then, that Nadal is the 1.21/5 favourite, and perhaps more juicy odds can be found in the ancillary markets.
Most Aces
Nadal has been able to increase the pace of his serve in recent years, but nonetheless, he is still unable to rely on it to deliver too many free points. During the tournament so far, around 5% of Nadal's points have come from aces, which is a little up on a career figure that typically hovers between 3% and 4%. Compare that to Wawrinka, who was in the top ten for aces served in 2013, and has been able to rely on them to deliver 10% of his points in this tournament, and it is clear that Nadal will struggle to best him in this area.
To date, head-to-head, the pair has averaged a combined ace total of a little over seven a match. Wawrinka has served more on 10 occasions (83%), to Nadal's one (8%), with one match ending in a tie. All this tells you that Wawrinka should be the overwhelming 1.21/5 favourite to serve most aces. Given that, in the early stages of the market, Wawrinka looks to be right around those odds, I'll be taking a watching brief: if the price drifts beyond 1.251/4 it will be worth an interest, but as things stand, no bet.

Tie Break
This pairing loves a tie break. In the 26 competitive sets they have played, there have been six tie-breaks, or one for every 4 sets played. As a comparison, this is more than twice as often as Nadal contests a tie break with Djokovic. If they play three sets in Sunday's final, this translates to odds of around 1.454/9 that we'll see a tie break, with those odds tumbling should the match go to four sets. Given that 1.794/5 is currently available in the market, albeit to small money, it's worth punting the "Yes".
Set Betting
Of the 40 sets they've had available to play in their matches, they've only used 26 of them, or 65%. Applying this to Sunday's final, it's hard to make an argument that this will go beyond three sets, but the 2.26/5 on Nadal winning 3-0 isn't especially appealing. I have a hunch Wawrinka may win the first set, or at least make it competitive, but hunches are hard to quantify, so I'll be sitting this market out.
Recommendations
8pts back "Yes" at 1.794/5 in Tie Break Played Market.
Australian Wallet
Remember, to bet on any Aussie Open market you'll first need to transfer funds to your Australian Wallet. Find out more in this video.