Andy Murray Retirement: Top five moments from Britain's tennis great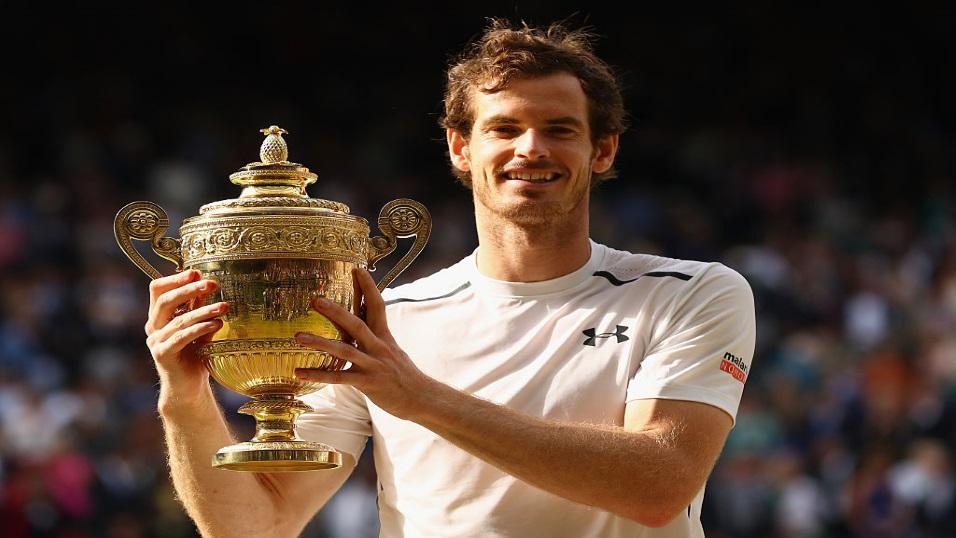 Andy Murray wins Wimbledon in 2016
Andy Murray, who is probably the greatest British tennis player of all, has announced that his retirement is imminent. Max Liu selects five of his best moments...
"Murray beat Djokovic in a thrilling five setter to become the first British man to win a Grand Slam final since Fred Perry in 1936. It was arguably the most cathartic moment in British sport this century."
Andy Murray believes his Australian Open first round tie against Roberto Bautista Agut on Monday could be the last match of his career. The British player said that he's close to retiring due to a long-standing hip injury. Murray, who's 5.04/1 against Agut, expects to lose the match which means it could the last of his career, although he hopes to make Wimbledon.
We'll have daily tips and analysis on our Australian Open blog but, ahead of the start of 2019's first Grand Slam on Monday, here are five of Murray's best moments.
Murray makes big impression at Wimbledon 2005
It's 2005, Tim Henman and Greg Rusedski are in the twilight years of their careers and neither has won a Grand Slam. In fact, it's 69 years since a British player has a won a Slam and the wait looks set to drag on. But here comes a raw and rugged 18-year-old Scot named Andrew Barron Murray who's making his senior debut at Wimbledon. There's fair bit of hype about Murray, as those in the know are aware that he's won the previous season's junior US Open. To the average fan, however, he's a complete unknown, until victories over George Bastl and 14th seed Radek Stepanek indicate that Murray's are the shoulders on which a nation's hopes will rest for the next decade.
Murray thumps Federer to take Olympic gold at London 2012
"I'm getting closer," said a tearful Murray after losing his first Wimbledon final in four sets to Roger Federer in July 2012. It was an especially painful defeat, as Murray had started the match brilliantly, taking the first set in a manner that indicated he might blow Federer off the court. Of course, that didn't happen, but a month later it did, albeit in a different tournament, as Murray won the men's Olympic final against the Swiss and added to Team GB's glorious gold medal tally.
Murray wins first Grand Slam at US Open in 2012
One of the best things about Murray is his mild rebellious streak, the rock n roll aura he's always exuded as a welcome contrast to the nice but Tim Henman. Rather than pay lip service to the All England club and the conservative culture that surrounds it, Murray makes no secret of his preference for the hard-courts of the US Open - his favourite tournament. So it was fitting that, in 2012, this was where Murray enjoyed one of his greatest moments, defeating Tomáš Berdych in a four hour battle to reach his second consecutive Grand Slam final, before beating Novak Djokovic in a thrilling five setter to become the first British man to win a Grand Slam final since Fred Perry in 1936. It was arguably the most cathartic moment in British sport this century.
Murray wins Wimbledon in 2013 and regains title in 2016
Murray's victory at the 2012 US Open meant expectations were at an all time high by the time Wimbledon came around the following summer. Could he handle the pressure? Early exits for Federer and Rafa Nadal meant Murray had a fairly painless passage to the final, winning his first four matches in straight sets. After that things got tougher, as he had to come from two set down against Fernando Verdasco in the quarter-final. Murray then won his semi-final in four sets to set up another final against Djokovic. The Serb began as favourite but Murray trounced him in three sets to become the first Wimbledon men's singles champion for 77 years. Murray's defence the following year was disappointing but winning Wimbledon for the second time, in 2016, was one of the sweetest moments of his career.
Murray leads Britain to Davis Cup glory in 2015
It's a measure of Murray's greatness that so many of his achievements were for the first by a British tennis player since the 1930s. That was true again in 2015, albeit as part of a team effort, when Murray lead GB to glory at the Davis Cup (for the first time since 1936). Murray sealed victory against David Goffin in the final match, with an exquisite lob, to secure a 3-1 GB win over Belgium. Rapturous scenes ensued, with Murray falling to the floor in ecstasy, British players and travelling fans celebrating. Murray said it was an "amazing feeling" and perhaps the most emotional he's felt after a match, which, for an emotional chap like Murray, is saying something.
These five weren't easy to pick, so please add your own selection in the comments or by tweeting @Betfair.

Discover the latest articles
Read past articles