ATP World Tour Finals Betting: Nishikori to overcome fitness doubts to beat Raonic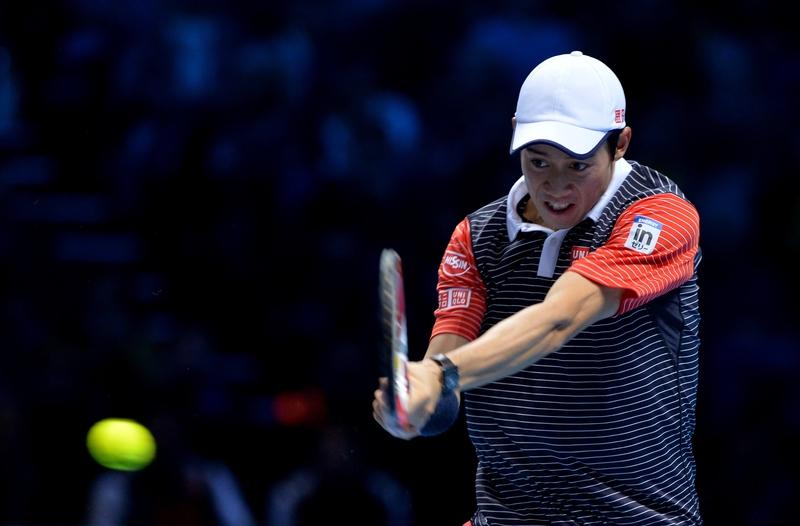 Sean is hoping that Nishikori has his eye on the ball today
THURSDAY 12:00 UPDATE - Raonic has pulled out of the tournament due to injury, so any bets on this match are now void. We're still waiting for a competitive match after four days at the World Tour Finals and Sean Calvert is hoping that doesn't change when Kei Nishikori takes on Milos Raonic on Thursday at the o2...
"There clearly is some confidence in Nishikori's fitness, as he's now a 1.635/8 shot from over 1.75/7 last night and that's good news, as if he's fit he should win this one."
There was more disappointment at the year-end championships in London on Wednesday - both from a fan's perspective and from a punters'.
Marin Cilic became the first player to notch up two shocking performances at the o2 this year, with an awful, error-ridden display against Tomas Berdych.
Broken in the opening game of the match it didn't get any better for Cilic, who leaked errors from mainly the forehand, but threw some in on the backhand too for good measure to leave most spectators bemused.
"Are you sure this is the US Open champion?" must have been the most overheard conversation in North Greenwich on Wednesday as Berdych just had to be relatively solid to emerge a 6-3, 6-1 winner.
Thursday afternoon's 'entertainment' features the US Open runner-up, Kei Nishikori, who himself was pretty dire two days ago, facing Milos Raonic, who was a notch higher in the awfulness stakes on Tuesday night.
This one is further complicated by the wrist injury that Nishikori received treatment for in his match against Roger Federer and as ever with the Japanese star much will depend on how fit he is.
On paper Nishikori is a much more talented ball striker than Raonic and in these slow conditions I would expect him to win, particularly if the Canadian's serve and forehand are missing in action again, as they were against Andy Murray.
'The Sleeve' managed a paltry 38 percent of his first serves in his opening set against Murray and his forehand was even more leaky than Cilic's, chalking up 33 unforced errors in total.
Without his serve and his forehand Raonic has no chance, but how much would those paying on the door at the o2 on Thursday give to see a match like some this pair have contested in the past?
Their clashes in Tokyo in September and at the US Open a month prior to that were both excellent, but the way things have gone this week it's hard to see anything similar today.
Nishikori has had the better of the career series and leads it 4-1, which fits with how I rate the pair of them, but with Kei being an injury doubt it can really only be a tentative choice today.
The circumstances of Kei's injury and Milos's loss of form over the last few months (barring Bercy) make this extremely difficult to call with any accuracy, but I have to side with the better player here.
The scenario of qualification from the group is very complicated, with all four players still able to reach the semi finals at this moment.
Nishikori looks the most likely of this pair to do that and he can give himself an excellent chance by beating Raonic, which in turn will mean that Murray has to beat Federer to have a chance.
There clearly is some confidence in Nishikori's fitness, as he's now a 1.635/8 shot from over 1.75/7 last night and that's good news, as if he's fit he should win this one.
Recommended Bet
Back Nishikori to beat Raonic at 1.635/8
Discover the latest articles