ATP World Tour Finals Betting: In-form Federer can land year-end title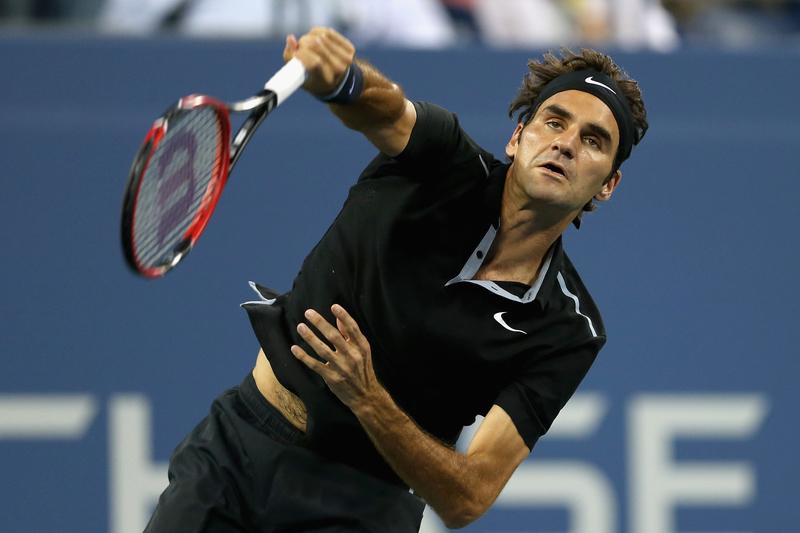 Federer can take the title at the World Tour Finals
The last ATP tournament of the 2014 season gets underway at the o2 in London on Sunday at the Barclays ATP World Tour Finals and tennis expert Sean Calvert previews the action...
"The Swiss will be gunning for those 1500 ranking points for the year end number one spot and a motivated Federer will be tough to beat in these indoor conditions."

The top-eight men in the ATP Race go head-to-head for one final time this campaign for a $6 million prize fund and equally, if not more importantly, valuable ranking points ahead of the 2015 season.
Andy Murray is among those who are looking to boost their ranking before next year's Australian Open and with 200 ranking points for a round robin win, 400 for a semi final win and 500 for winning the final on offer it could be vital for the new year rankings.
Murray is only 420 points behind Stanislas Wawrinka at the moment in sixth place in the world rankings, so the Scot could conceivably start 2015 back in the world's top four if he has a good week at the o2.
There's also the race for the year-end number one still alive, with 1500 ranking points available in London for an undefeated champion, but Novak Djokovic can seal that position with three wins at the o2.
As ever the eight players are split into two groups of four, with Djokovic a 1.51/2 shot to top Group A ahead of Wawrinka, Tomas Berdych and Marin Cilic, who are all roughly 9.08/1 shots to win the group.
Group B looks tougher, with Roger Federer a 2.47/5 chance to win it ahead of Murray 3.814/5, Kei Nishikori and Milos Raonic, who are both 6.511/2 chances.
Djokovic will be quietly delighted with his group, holding a 42-5 record against his three opponents combined and it's hard to envisage a situation where the Serb doesn't qualify from this group.
Cilic ruffled a few feathers with the more sensitive Federer fans by saying he would like to be drawn in the Swiss maestro's group, but he didn't get his wish and brings a 0-10 career record into his clash with Djokovic.
The US Open champion has taken at least a set in his last three meets with Novak though and hasn't faced him since becoming a major winner and he looks the most likely second qualifier from Group A to me.
Cilic vs Berdych might well decide that and having beaten the Czech in majors twice this year in straight sets the Croat will like his chances of qualifying ahead of the Berdman and Wawrinka, who is in the poorest form of any of the eight men here.
The concern for Cilic backers would have to be the arm injury that saw him withdraw from Bercy and Valencia and of that Cilic says he has fully recovered, but of course he is lacking in match practice.
His first match is against Djokovic though and he won't be too distraught if he loses that one while gaining his touch and getting used to the unique conditions at the o2.
Cilic is a 2.56/4 shot to qualify for the semi finals and looks the best back to lay shot for the title at 23.022/1.
Group B looks to me like Federer's to lose and Murray looks too short at 1.664/6 to qualify given his 0-3 combined record against his three opponents and 2-8 record against top-five opponents in 2014.
Granted, he's played much better in the last month or so that any time this year, but he's never been past the semis here and a 9-7 record in this tournament doesn't inspire much confidence.
I don't think much of Raonic's chances either after his latest big match flop in Bercy last weekend.
The Canadian has failed to deliver in big matches too many times for my liking and unless he improves markedly when the pressure and spotlight are on he looks a group stage loser this week.
All of which leaves Nishikori as the interesting contender in Group B and I would take the Japanese as the best bet to qualify from the group at around 2.89/5.
He's been in fine form all year, with five wins from his last six matches against top-10 ranked opponents and yet again it was a physical issue that let him down in Bercy against Djokovic last week.
If he's fit (and it's a big if) he has the beating of Raonic and his clash with Murray on Sunday afternoon could well go a long way to deciding the group.
Federer will be very keen to prove a point against Raonic after losing to the Canadian in Paris last week and I strongly suspect that the Swiss wasn't at all concerned about not making the last four in that tournament with London and the Davis Cup final to come.
So, for me the semi finals could well be an exact repeat of the US Open semis, with Federer and Cilic going head-to-head and Nishikori facing Djokovic again and that might be a fitting end to the season.
For outrights the obvious choice would be Djokovic, who has won this the last two years and has a 15-5 record here, but Federer's 17-6 mark at the o2 is very similar.
It looks highly likely that we'll see the two face off again for the title on November 16, but 1.9110/11 is no sort of price on Djokovic and the 5.04/1 on Federer looks the best bet outright.
The Swiss will be gunning for those 1500 ranking points and the year end number one spot and a motivated Federer will be tough to beat in these indoor conditions.

Recommended Bets
Back Federer to win at 5.04/1
Back Cilic to qualify from Group A at 2.56/4
Discover the latest articles