ATP World Tour Finals Betting: Back Gasquet to push fading Federer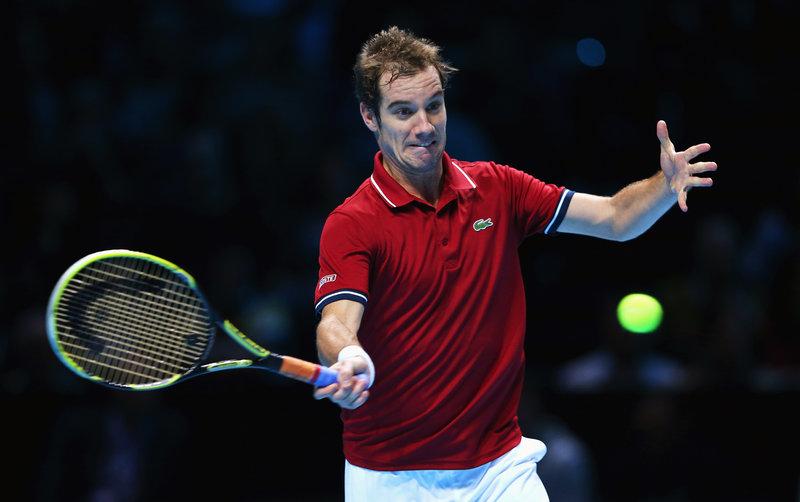 Can a focused Gasquet take a set against Federer?
Roger Federer is back in action at the O2 Arena in London on Thursday and tennis expert Sean Calvert is backing Richard Gasquet to give the Swiss a run for his money...
"The career head-to-head favours Federer by 10 to two, but pretty much all of those matches were back in the days when the Swiss was in his pomp and things are different now..."
Wednesday was a better one at the o2 Arena in London for my wagers, as my recommended bet and Cash Out opportunity both showed a profit.
My Cash Out tip of backing Rafa Nadal to win the first set against Stan Wawrinka by a scoreline of 6-4 traded at 1.192/11 from 4.77/2 and was denied by Nadal being broken at *5-4 in that opening set.
Indeed, it was a closer match that most, including myself, had suspected, with Nadal a little too defensive at times and Wawrinka playing some fine tennis when he decided to go for his shots.
Sadly for Stan fans, a very high proportion of the outcome of these kinds of matches is decided in the head and Wawrinka once again blinked in sight of the winning post in both sets allowing my 2-0 Nadal bet to prove a winner.
Thursday's 2pm start at the o2 Arena features what looks an attractive match-up between Roger Federer and Richard Gasquet with both players needing a win to keep their semi final hopes alive.
I can't have the 1.331/3 about Federer here as a viable bet, given his lack of wins over top-10 opposition lately, which reads 3-9 this season and at his age and in clear decline that price doesn't interest me at all.
Federer and Gasquet haven't met on the tour since the Swiss recorded a straight sets win over the Frenchman at altitude in Madrid on clay last summer when Fed was world number three and Richie the number 18.
Much has changed since then and they meet today as the numbers seven and nine in the world and this match could well be as close as those rankings suggest.
The career head-to-head favours Federer by 10 to two, but pretty much all of those matches were back in the days when the Swiss was in his pomp and things are different now at the end of the 2013 season.
Gasquet played about as well as he could in defeat to Juan Martin Del Potro on Monday night and, like Wawrinka yesterday, he has all the shots, but sadly for him not the mental strength to go with it.
His fans must tear their hair out at how negative the Gasman is on those occasions when he stands so far back behind the baseline when we've all seen how devastating he can be off both wings when he steps inside the court and takes the ball on.
If he does that against Federer he has every chance, but I'm not sure he has the mental toughness not to choke in sight of the winning post against a man he's lost to so many times in the past.
Indoor conditions favour Federer, but he won't like it being quite as slow as it is this week at the o2 and I don't see any reason why Gasquet can't take a set today.
I never really like trusting Gasquet on the total games, as his tendency to fade away in sets can make that a risky business, as his prior record against Federer indicates and I prefer laying the Swiss 2-0 here.
Federer hasn't beaten a top-10 opponent in straight sets since defeating Andy Murray here a year ago and I would like to think that Gasquet will be giving it all again with qualification on the line.
A repeat of his level against Del Potro should be enough for him to take at least a set.

Recommended Bet
Discover the latest articles