Australian Open 2020: Why Djokovic's ATP Finals setback does not give hope to next generation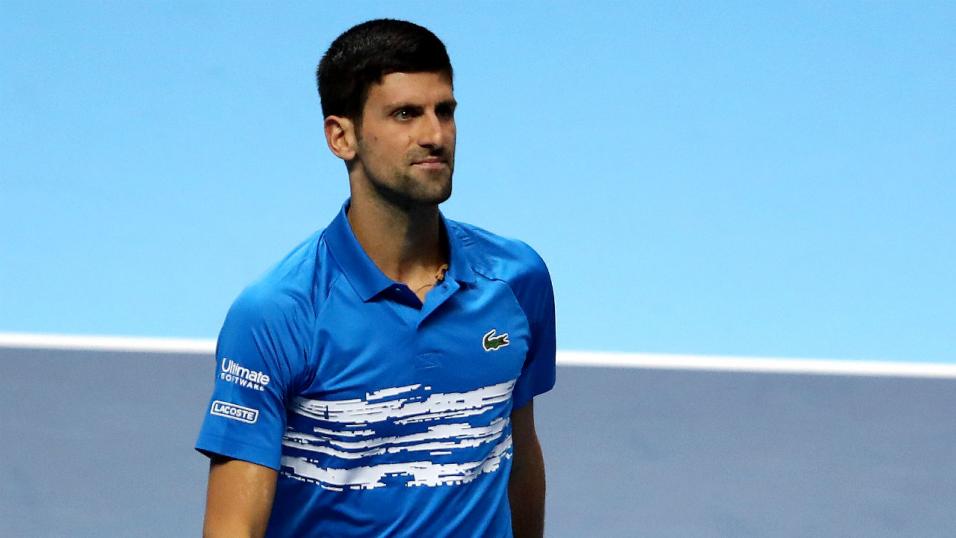 Novak Djokovic saw his chances of becoming World No 1 end in London
Charles Perrin explains why Novak Djokovic will come back stronger next year...
"Djokovic's appetite for success is insatiable and having the likes of Federer pushing him, keeps him grounded and hungry to do more."
Novak Djokovic crashed out in the round robin stage of the ATP Finals in London after a straight-sets 4-6, 3-6 defeat in his 49th meeting with his great rival Roger Federer.
The Swiss legend was almost impenetrable on his first serve, winning 81% of them and after losing his last four matches against his Serbian counterpart, Federer produced a majestic display to deny Djokovic the coveted world No 1 spot. Federer - who is making his 17th appearance at the season-ending event - will take part in the last four for the 16th time and he is chasing a seventh title.
But was Djokovic's defeat a mere blip? And will one of the next generation make the step up next season?
Fitness concerns
Djokovic appeared to be in some discomfort and he was clutching his elbow, although that didn't prevent him from finishing the match. The 16-times Grand Slam champion has had to play through the pain, particularly at the US Open over the summer where he retired with a shoulder problem against Stan Wawrinka in the fourth round. Yet what seemed abundantly clear regardless of the injury worry, was that Djokovic was unable to impose himself against Federer in the way he is accustomed to doing. Djokovic - who had won 26 of their previous 48 showdowns - was constantly put on the back foot - and for someone who is widely regarded as one of the game's best returners - he only won a meagre 24% of return points.
The 32-year-old is also one of the fittest players on the Tour and so he only needs to fine tune ahead of the Australian Open next year, for which he is a 6/42.54 to claim his eighth title in Melbourne.
Punishing schedule
Before Djokovic contemplates his holiday, he still has the matter of the Davis Cup finals to contend with. If anything, it is a very punishing schedule as it means the off season is slightly shorter than normal with the inaugural ATP Cup beginning in January. This year has heralded five titles and his win loss record is at a very healthy 53-9.
Despite the elbow problem he experienced against Federer, Djokovic tried to play suggestions that he may not be fit to represent Serbia in Madrid next week. He said: "I hope it's nothing that will really make me unable to play Madrid."
Federer motivation
Far from emphasising the potential threat of the next wave of players emerging on the tour, Djokovic was keen to lavish praise on Federer after his round robin match. Over the past few years, there has been constant chatter that the 'Big Three' could dismantle and that the end may be nigh. But Djokovic appears to be in no mood to hand over the baton to the next generation. Federer was in scintillating form at the 02 Arena, conjuring up 23 winners and making just five unforced errors.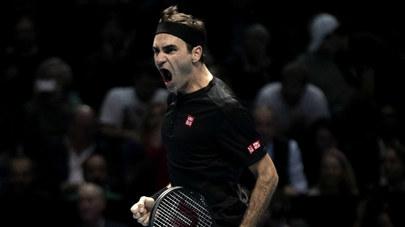 When asked about the longevity of Federer, who is still at the top of his game at the age of 38, Djokovic said: "He motivates me! I have the utmost admiration for him on the court and what he has achieved, what he is still showing, it's phenomenal. He's one of the toughest opponents in his career."
Djokovic's appetite for success is insatiable and having the likes of Federer pushing him, keeps him grounded and hungry to do more. There's no reason to suggest he can't get closer to Federer's record tally of 20 Grand Slam titles in the next 12 months.