X Factor 2016: Honey G can survive another week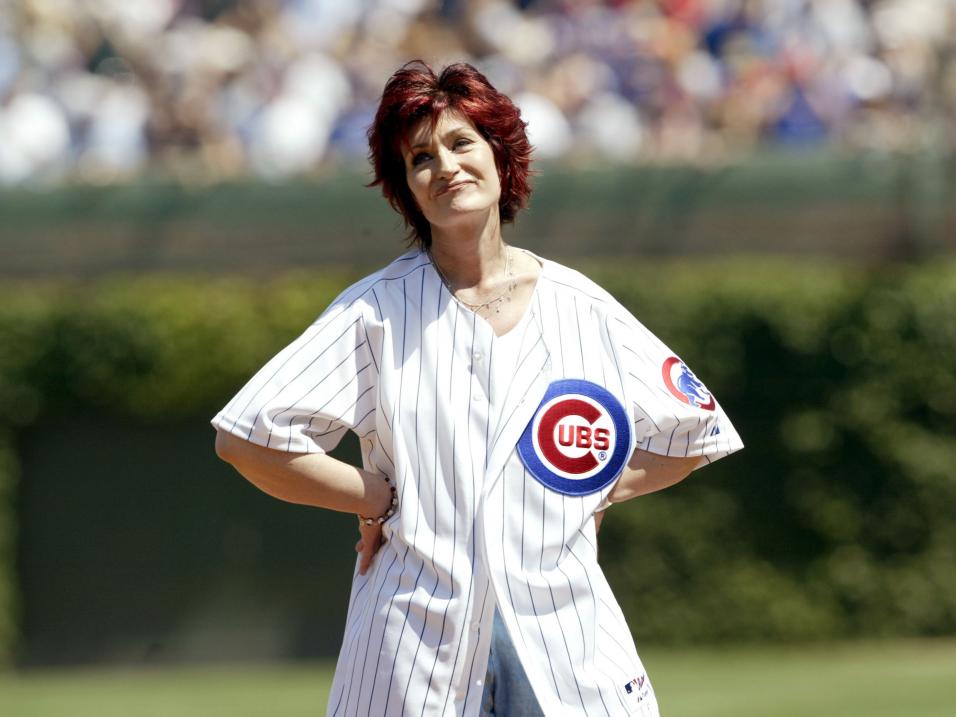 Sharon Osbourne will face a tough decision if Alto and G go head-to-head
After her sing-off survival last week Honey G is the obvious choice for eviction, writes Jack Houghton, but the value is to stick with her...

"It's hard to see how this won't end up being a showdown between Matt Terry ([1.49]) and 5 After Midnight ([6.80])..."
What Happened Last Week?
It was no surprise to see odds-on favourite Ryan Lawrie in the Bottom Two after facing the sing-off so many times previously, although it was more of a surprise that Honey G joined him. It did support the Golden Rule that performances matter, though: her rendition of whatever mash-up it was - they all blend after a while - was her worst so far.

Producers teased us again by making us think that Emily Middlemas was in trouble and that we'd get the loved-up duo duelling for their survival. It would have had stage-tension to equal the post-affair days of Fleetwood Mac but was, unfortunately, denied to us.
Who Are The Likely Winners?
It's hard to see how this won't end up being a showdown between Matt Terry ([1.49]) and 5 After Midnight ([6.80]). Saara Alto clearly has a hardcore following, but given she has been in the Bottom Three on three occasions, it's hard to predict a final berth for her.

Honey G is the only other act who can realistic challenge the top two in the market, and this should be a contest between her and Emily Middlemas for that third final-spot.
What Will Happen This Week?
For the first time, contestants will perform twice, so the well-established advantage of singing later in the show (which has seen Emily Middlemas get a late-billing every week bar one) will be diminished. In Louis Loves Week, it will be a case of who performs best.
Who's For The Chop?
Honey G is [1.62] to go. Given her situation last week, that's reasonable, but it's worth remembering that, across the series, she has been more popular than Saara Alto, and if the two found themselves in a sing-off, the judging permutations make it far from certain that Alto would be saved. Additionally, there is no guarantee that Middlemas and 5 After Midnight are safe, which makes a lay of a Honey G eviction the sound bet.
Recommended Bet
2-point lay Honey G at [1.62] in 8th Elimination Market
Profit / Loss: -0.3 points
Previous Recommendations:
2-point back 5 After Midnight at [14.50] in Winner market - OPEN
5-point back 5 After Midnight at [6.20] in Winner market - OPEN
5-point back Matt Terry at [3.50] in Winner market - OPEN
5-point back Honey G at [8.40] in Winner market - OPEN
3-point back Samantha Lavery at [12.50] in Winner market - LOST
1-point back Relley C at [3.25] in 1st Elimination market - LOST
1-point back Saara Alto at [7.00] in 1st Elimination market - LOST
1-point back Freddy Parker at [3.20] in 2nd Elimination market - WON
1-point back Ryan Lawrie at [5.60] in 3rd Elimination market - LOST
1-point back Saara Aalto at [2.90] in 4th Elimination market - LOST
3-point back Four of Diamonds at [3.50] in 5th Elimination market - WON
2-point back Emily Middlemas at [16.00] in 6th Elimination Bottom Three market - VOID
2-point back Saara Alto at [3.50] in 6th Elimination market - LOST
1-point back Emily Middlemas at [2.30] to be in Bottom Two - LOST