X Factor 2016: Saara Alto no certainty for Wembley Final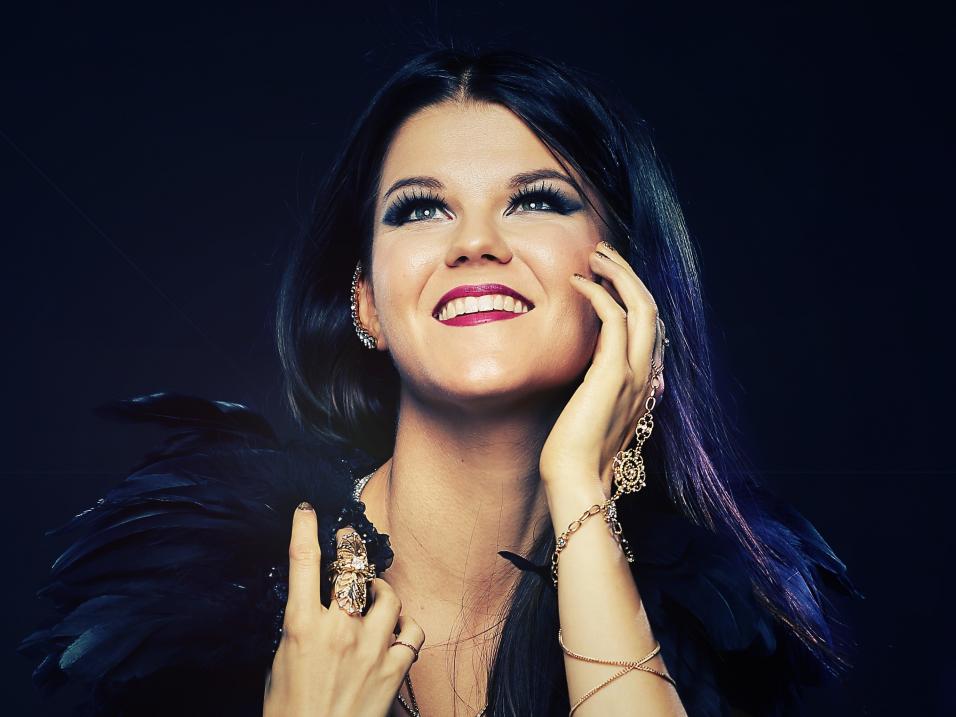 Saara Alto may be the favourite, but she's no odds-on certainty
She might be the odds-on favourite, writes Jack Houghton, but Saara Alto is far from being a sure-thing in this erratic series of the X-Factor...

"A feel-good rival emerged, in the most-unlikely of acts, Saara Alto, who had been in three sing-offs by Week 5 and was matched at a high of 270.0269/1..."
What Happened Last Week?

She had survived weeks longer than I predicted, but finally the world's boredom with Emily Middlemas matched my own, and she was booted off. Up against Matt Terry in the sing-off, she stood no chance.

That Matt would be at danger of a pre-final eviction would have been unthinkable a few weeks' ago, but then Matt has been constructing his own monument to ennui, showing as much performance versatility as the tool that comes with new Ikea bookcases to make sure the nails are hammered into the right place. And anyway, performances matter, and his were rubbish.
Who Are The Likely Winners?

This series of the X-Factor has always looked to be one of the most predictable. Matt Terry was dominant in the early weeks and, unless the public warmed to a feel-good rival like Honey G or 5 After Midnight, it was hard to see him losing. Then the predictability ended.

A feel-good rival did emerge, but in the most-unlikely of acts, Saara Alto, who had been in three sing-offs by Week 5 and was matched at a high of 270.0269/1. She is now the 1.664/6 favourite. And with 5 After Midnight in the sing-off in Week 8, this becomes the first X-Factor final where all three contestants have, at one time or another, experienced the ignominy of singing again.

This volatility suggests that voters, more than ever, and perhaps because of having the free voting app on their phone, are more likely to respond to individual performances, rather than having a favourite act who they faithfully vote for week-after-week in the phone poll.

It's just a theory, but perhaps it means we should be wary of thinking that Saara Alto's odds mean she's a certainty.
What Will Happen This Week?

Wembley. Celebrity duets. Tears. Fireworks (literal and metaphorical). Little else is predictable.

I can make a case for all the remaining acts. Saara Alto is certainly popular, and her stage presence will suit the arena, but her vocals are the weakest of the three, and I couldn't recommend backing a 1.664/6-shot when they're not the best singer. 5 After Midnight arguably have the most to offer on the night, as they will be able to show more versatility than the other acts. If they can recapture the swagger and fun of the early weeks, the 7.006/1 third-favourites could cause a minor upset.

The most likely winner, though, remains Matt Terry. He might have turned a bit dull, and he might have had a poor couple of weeks, but he is stratospherically better vocally than any act to appear on the show in recent years, and when his version of the winner's single is directly compared to the others, the votes will come his way.

Also, he should shave off his moustache. It just looks ridiculous. Some razor action would win him this series.
Recommended Bets:
No bet
Profit / Loss: -2.74 points
Previous Recommendations:
2-point back 5 After Midnight at 14.50 in Winner market - OPEN
5-point back 5 After Midnight at 6.205/1 in Winner market - OPEN
5-point back Matt Terry at 3.505/2 in Winner market - OPEN
3-point back Samantha Lavery at 12.50 in Winner market - LOST
1-point back Relley C at 3.259/4 in 1st Elimination market - LOST
1-point back Saara Alto at 7.006/1 in 1st Elimination market - LOST
1-point back Freddy Parker at 3.2011/5 in 2nd Elimination market - WON
1-point back Ryan Lawrie at 5.609/2 in 3rd Elimination market - LOST
1-point back Saara Aalto at 2.9015/8 in 4th Elimination market - LOST
3-point back Four of Diamonds at 3.505/2 in 5th Elimination market - WON
2-point back Emily Middlemas at 16.0015/1 in 6th Elimination Bottom Three market - VOID
2-point back Saara Alto at 3.505/2 in 6th Elimination market - LOST
1-point back Emily Middlemas at 2.305/4 to be in Bottom Two - LOST
2-point lay Honey G at 1.625/8 in 8th Elimination Market - LOST
5-point back Honey G at 8.4015/2 in Winner market - LOST
Discover the latest articles