Seven ways to make money betting on X Factor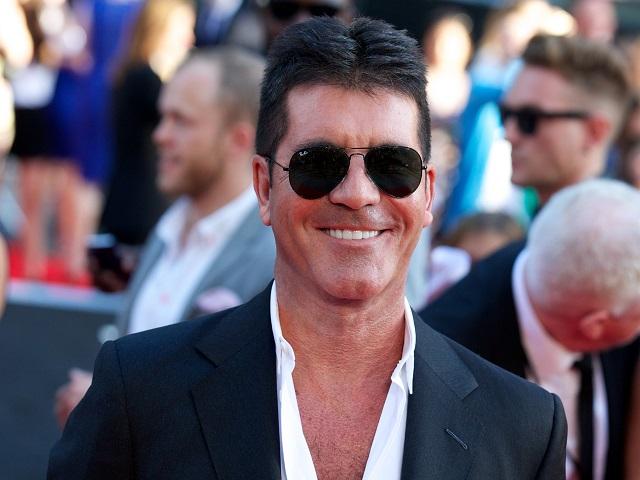 Jack has more years' of profit on X Factor than buttons Cowell has undone here
In seven years, he's returned six profitable series'. Last year he returned a 14.4-point profit, the year before, a 35-point profit. So Jack Houghton is a man to listen to. Here are his top tips for profiting from this year's X Factor...
"It's easy to get carried away by a standing-ovation-rousing, but probably-auto-tuned, arena performance, but I always base my picks on what contestants do when musically stripped-down at Judges' Houses..."
Tip One: Ignore all Performances before Judges' Houses
Depending on your perspective, they may provide entertainment, but other than that, the audition shows give us little idea of who the best singers are. It's easy to get carried away by a standing-ovation-rousing, but probably-auto-tuned, arena performance, but I always base my picks on what contestants do when musically stripped-down at Judges' Houses. It led to me tipping Fleur East at [40.0] last year. Check back in on Friday evening to see who I pick this year.

Tip Two: Ignore Demographic Theories
Every year, half-baked, pseudo-statistical myths reappear, stating that certain "types" of acts can or cannot win X Factor. I've profited from opposing these views every year, and will do so again this year. The only "type" to look for are those that are talented, likeable and mainstream. They do better than less-talented, less-likeable and less-mainstream ones. That's why Mason Noise won't win in 2015.

Tip Three: Be Flexible
In 2008 I squandered a lot of profit by doggedly sticking to my long-held belief that Alexandra Burke was not a good enough singer to win the show. What I failed to accept was that although she was ropey to begin with, she improved immeasurably. The same happened in 2011 with Little Mix. Their performance of Don't Let Go (Love) during Movie Week showed them to be a much better act than the one that had been matched at [150.0] early on, but although the Betfair market was quick to react, I wasn't, and my unwillingness to reassess their chances - right up until the final show I could have traded out of my other bets to guarantee a profit on the series overall - cost me dearly - my only losing series to date. Be prepared to constantly reassess your portfolio and switch allegiances where necessary.

Tip Four: Beware the Freaks
Treat quirky and interesting contestants with caution. Although initially novel, getting lots of attention as something "new", "current" and "unique", it won't take long for the audience to want them to get a regular haircut, stop messing around with the songs they are singing, and cease the various facial and bodily contortions that make them so abnormal. These types of contestants are over-bet early on, but, like Lucy Spraggan, Diana Vickers, Aiden Grimshaw and Janet Devlin, soon crash and burn. Check out Naomi Totten's excellent contestant guide here, which highlights that Seann Miley Moore, at a ridiculously short-priced 7/1, is this year's colourful character who is over-valued by the market.

Tip Five: Watch the Live Shows
Performances matter. Whilst it's quite natural to have a pecking order in your head of who is the most likely to be eliminated each week, a good performance can easily see a weak singer survive another show. So don't commit too early. A seeming certainty for a bottom-two spot in Movie Week in 2011, Misha B nailed the Bodyguard classic I Have Nothing and guaranteed her safety for another week. Katie Waissel - the shortest priced survivor in an elimination market that I can remember in week seven of the 2010 series - did likewise with her rendition of Help! in Beatles' Week. Conversely, a weak performance by a more fancied contestant can see them up for elimination, as Amelia Lily found with Think in 2011.

Tip Six: Delay Your Bets
It's worth noting one X-Factor theory that has some statistical rigour to it. For whatever reason, contestants who sing first and second have a significantly increased chance of facing elimination. So whilst I'm forced to commit myself in print before I know the singing order, you are not. So if you fancy someone for a bottom-two berth, it might be worth waiting. Remember that, as well as singing well, Katie Waissel also sang last when she overcame elimination favouritism in the example above.

Tip Seven: Expect the Unexpected
Guest judges; return votes; arbitrary eliminations; multiple eliminations; no eliminations; contestant illness; voting irregularities; contestant reinstatement; public-vote cancellations; contestants retiring from the show... just a small selection of the random events that have scuppered my X-Factor bets over the years.
It's an entertainment show first-and-foremost, not a betting vehicle, so you only have yourself to blame if you over-commit and then get burnt. For this reason, I've tended to avoid betting heavily in the early weeks - when new formats are more likely to be experimented with - and I try not to get involved in markets where the judges have an undue influence: always preferring to take shorter prices in the bottom-two market rather than risk the outright elimination market, for example.
***
Check out our runner-by-runner guide to the 12 finalists