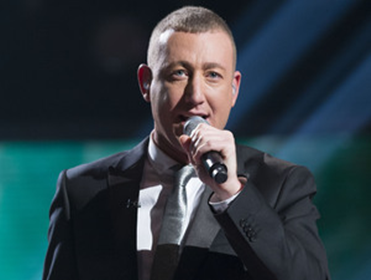 Christopher Maloney will win the X Factor says the Contrarian
When no man, woman or child gave England a chance to beat the mighty All Blacks, up stepped the Betfair Contrarian. Rather than disappearing to the Caribbean with his winnings, the Contrarian is back to try and cash in on Britain's favourite Saturday night singing contest as it reaches its nerve-jangling conclusion...
"You can already imagine every granny in the country adding a 'Best of Christopher Maloney' to their Christmas list next year."

Overwhelming long shot "Cruise Ship" Christopher Maloney, the man everyone loves to hate, is the Contrarian's fancy for the most memorable X Factor victory ever. Here are a few reasons why now is the time to back Liverpool's modern day Sinatra at a tasty [6.2].

Don't underestimate the sympathy vote
Relentlessly chastised by all the judges apart from Gary Barlow, poor old Christopher has constantly been criticised in the live shows. However, the British public (especially the Blue Rinse Brigade) has had its say by keeping him safe. After all, the venomous views of the judges count for little compared to the will of the people. To the obvious annoyance of Tulisa and Shirt-Swinger, the all-important public vote has brought the wildcard entry back week after week. The Liverpudlian has built himself a formidable following who believe he has been victimised. Dubbing Christopher 'the people's champion' was an inspired bit of spin from Barlow too.

James Arthur and Jahmene will split the vote
These two may have more talent in their microphone grip than Mr Maloney will ever have, but their lack of strong personality is only going to play into our man's hands. James is playing the edgy card well and Jahmene does possess some delightful tones, though voters could still be swayed to plump for either man. In the last two live finals voters have been served up three distinct acts, with a boy, a girl and a band to choose from on each occasion. This time around the lines are blurred, but if you're a Christopher voter there is no way you are switching allegiance in the final.

Scouse power!
Never underestimate the clout of 1.3 million Merseysiders picking up their phones to get behind their man. Liverpool is proud of its own, and as we have seen in the last two editions the Scouse vote can push Maloney a long way. Although they didn't win it, Liverpool duo Rebecca Ferguson and Marcus Collins finished ahead of hugely popular acts One Direction and Amelia Lilly in their respective finals. With the voting split, this could be the factor which drives Maloney over the line.

The protest vote
For the first time since its 2004 debut on our screens the X Factor's viewing figures actually dropped last year. Some viewers believe there are hidden agendas at play which have led to some questionable acts getting through in order to boost viewing figures, hence Rylan. Others are just bored with the format. Consequently it is thought many fans of the show are set to vote for Christopher in protest. They feel if he wins and makes a mockery of what the show should be about, there is more chance of the producers shaking things up next time around. And he's led the voting in pretty much every round so far.

Everyone loves a power ballad
Call him cheesy, but who can honestly say they don't sing along to Bryan Adams when no one is about? For a novelty act Christopher is as polished as they come and his karaoke style still has lasting appeal. Especially for the aged. You can already imagine every granny in the country adding a 'Best of Christopher Maloney' to their Christmas list next year.