The Royal Rumble 2018: All the best bets ahead of Sunday's Event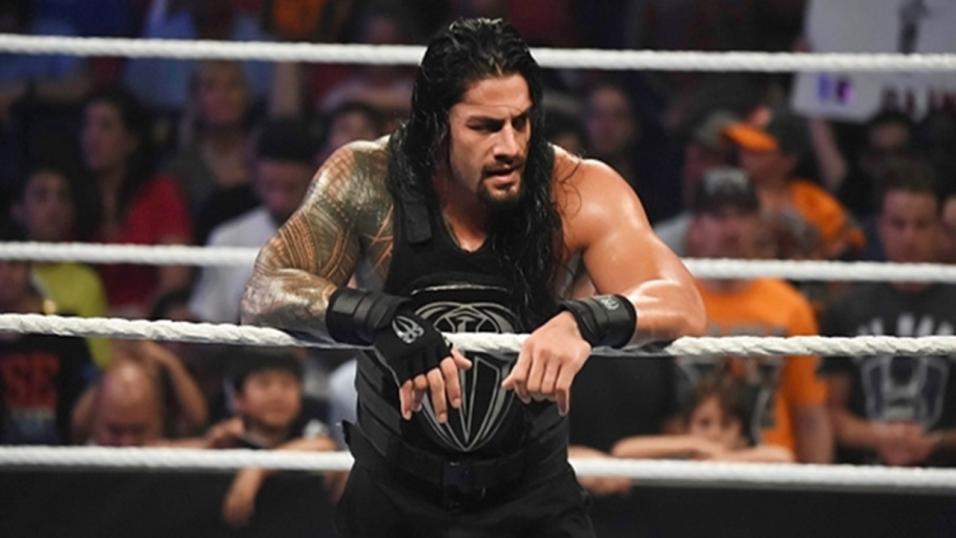 Will history repeat itself in Philly?
It's time to rumble...it's time for the ROYAL RUMBLE. Paul Robinson has dusted off his singlet and given us the lowdown on who the main contenders are to eliminate 29 other Superstars and headline Wrestlemania...
"The "Big Dog" won the Rumble when it was last in this arena in 2015 and the boos from the crowd could still be ringing in his ears to this day."
WWE Royal Rumble
Sunday January 28
Live on Sky Box Office & WWE Network
The road to Wrestlemania always starts at the Royal Rumble and not only does that apply to the male roster this year, the women are going to have the inaugural Women's Royal Rumble. All the action takes place in Phildaelphia so we can expect a hot crowd who are renowned for being vocal fans - and the atmosphere will only be enhanced by the success of the Eagles, one week before they play in the Superbowl.

Shinsuke Nakamura (5/6)
The current favourite (as of Saturday morning) is the Japanese Superstar, Shinsuke Nakamura. Casual fans may think that this is a somewhat surprise situation as Nakamura hasn't really been involved in any high profile feuds on Smackdown, but he has a rich-history outside of the WWE.
He joined the WWE as one of the biggest stars in Japan following years of success in New Japan Pro-Wrestling (NJPW), and while his career in the States started off with huge promise in NXT, his transition to the main roster has been somewhat underwhelming.
His failure has been down to a combination of bad booking (poor storylines) and less than stellar matches, with the feud against Jinder Mahal being a particular lowlight.
Nakamura comes into the Rumble having done some tag team bouts with Randy Orton, but as mentioned, he just hasn't been pushed as a top act. That won't bother Vince McMahon too much though when it comes to deciding on who is going to win. His motto of "They'll believe it when they see it, pal" could end up ringing true here, and a Nakamura win would avoid the Philly fans booing a babyface (good guy) winner out of the building.
It would also set up a probable Mania match against AJ Styles, and those who know their NJPW history will be aware that they had an epic feud there. It was arguably the reason that the WWE signed both men to contracts, and they have been largely kept apart on Smackdown to date.

Roman Reigns (5/2)
It wouldn't be a Royal Rumble without Roman Reigns being near the top of the betting. The "Big Dog" won the Rumble when it was last in this arena in 2015 and the boos from the crowd could still be ringing in his ears to this day.
Positioned as fan favourite, Reigns has been anything but for most of his singles run, and even an endorsement from The Rock at the end of the 2015 Rumble couldn't get him get any cheers. Fast forward three years and Reigns is still getting the negative treatment - and it's at its loudest in wrestling towns like Philadelphia.
This past Monday on Raw, Reigns dropped the IC title to The Miz, which cleared the path for him to go after the Universal title at Wrestlemania. It has long since been rumoured that Reigns will take on Brock Lesnar at Mania, and I've seen nothing to suggest that will change.
A win tonight would confirm that, but if a Smackdown superstar (like Nakamura) wins, Reigns can still get Lesnar by becoming the number one contender for that title over the course of the next few weeks.

Daniel Bryan (9/2)
A steamer in the market since the betting opened has been Daniel Bryan. The Smackdown General Manager is legitimately retired from wrestling (at least until his WWE contract expires anyway) as the WWE doctors refuse to clear him to compete due to a number of previous concussions.
He may well wrestle again in the likes of NJPW and ROH, but as long as the WWE are involved in a huge concussion lawsuit against former wrestlers, I just can't see Vince McMahon allowing Bryan back in the ring.
He has played a prominent part in TV storylines, and the seeds have been sown for a feud against the WWE Champion, AJ Styles, but I can't see it being anything else than a non-physical role.

Dolph Ziggler (9/2)
Dolph Ziggler was last seen on TV a few weeks ago laying down the US title that he'd just won and leaving the building. He hasn't appeared since and a new US champion has been crowned in his absence.
He's had plenty of stop/start pushes in the past, but the WWE have never gone "all in" on Ziggler, and I can't see them having him in the world title match at Wrestlemania.
It's much more likely that he will return and face the new US Champion, Bobby Roode, possibly in a ladder match - similar to the storyline between Shawn Michaels and Razor Ramon at Wrestlemania X.

Best Of The Rest
It wouldn't be a Royal Rumble preview without mentioning John Cena. Cena has become a bit-part player over the last couple of years but you know he will be in a featured match at Wrestlemania.
If he were to land the odds at 7/1, he would go into Mania aiming to break Ric Flair's number of World title wins, but it's been heavily rumoured that he will be taking on The Undertaker instead. He was attacked by Elias on Raw this week, so expect the two of them to perhaps eliminate each other here, continuing in a mini-feud until The Deadman returns.
Braun Strowman and Finn Balor are both interesting at 7/1. The former isn't even listed as being in the match as he's fighting for the Universal title earlier on in the evening. He's not scheduled to win that though, and it wouldn't surprise me if he pulled double duty.
Balor had been long rumoured to be Brock Lesnar's opponent at the Rumble but his push stalled when he lost to a returning Kane. He has been given a new direction since however by reforming the Balor Club with Gallows and Anderson, and the endorsement they received from Triple H and DX this past Monday could foreshadow a big match at Wrestlemania.
It's also worth noting that if he won and switched to Smackdown, like Nakamura, he also has history with AJ Styles in Japan, as it was Styles who replaced him in the Bullet Club when Balor came to the States.
A couple of outsiders at tasty prices are The Undertaker at 40/1 and Chris Jericho at 50/1. They aren't scheduled to compete, but they were on Raw on Monday, and anything is possible in the WWE.
I hate to say it, but I'm leaning towards a Roman Reigns victory on Sunday night. There is nothing Vince McMahon loves more than an incredible atmosphere and, if Reigns wins, the fans will be deafening.
We know that he's going to be in one of the top matches at Wrestlemania, and we know that he will likely be the one to dethrone, Brock Lesnar, so all of the pieces fit. His current odds of 5/2 are definitely worthy of investment.
The Women's Royal Rumble is an interesting market as the undefeated Asuka is 11/8, with MMA star, Ronda Rousey at 6/4. The latter has been training for wrestling for a while now and it's only a matter of time before she appears on WWE television.
If Rousey were to win the Rumble she would of course face Charlotte Flair at Mania in a huge match-up, but she said on Friday that she was busy this weekend with other commitments, and I think they'd promote her debut as opposed to making it a surprise.
Asuka will surely be in a title match Wrestlemania so she is the most likely winner, but I wouldn't rule out Becky Lynch winning it from the number one position. Lynch is third favourite at 6/1.
Read past articles