Strictly Come Dancing Betting: Can Judy Murray survive another week?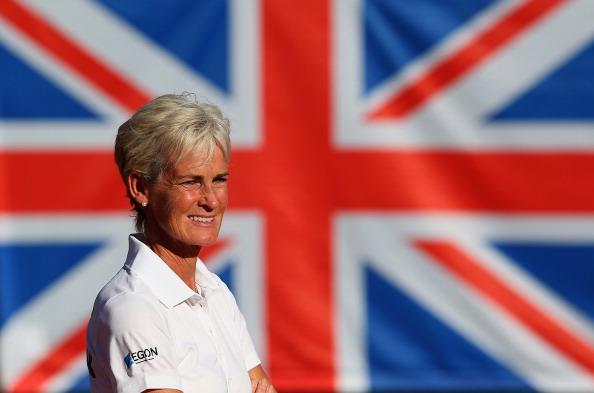 Judy Murray flying the flag for bad dancers
After Halloween week Alan Dudman is predicting another nightmare for Judy Murray, but feels the voters might keep her in again this Saturday...
"Pixie is in ballroom with the foxtrot, strange song choice though of 'When I'm Sixty Four', so hopefully she's more Paul than Ringo."

What Happened Last Week 
The voters didn't dial in for Alison Hammond nor Scott Mills on Saturday, and it was the latter who lost the dance-off. Hammond's series of sevens from the judges was in no way deserved considering Pixie Lott gained a couple of eights, and I'm not sure I could live through another rendition of the chubby TV funster's 'Wuthering Heights' routine - which perhaps included the campest entrance ever. 
Having selected Mills and Judy Murray as a dutching lay for the bottom two, we at least got 'Old Ma Muzza' with the bet, and she survived again despite hitting lowest marks of 20 for her American smooth, or at least I think it was. The problem with Judy's  catalogue of dances is much like a Leonard Cohen LP - not much excitement and all numbers look and sound the same. 
Her partner Anton du Berk produced a nice lift after the Dalmations left the set (yes dogs were there), but so stiff was Murray, it could have been a removal man shifting a pine wardrobe. 
The biggest surprise revolved around Mr Essex - Mark Wright, well two surprises actually. Firstly a nifty 35 points jive routine, which was extremely fleet of foot and totally unexpected. Secondly, the mention of a day job which seemed to take everyone aback. 
Our girl Frankie Bridge delivered the goods in a slight mixed bag of tipping last week, but she sealed the top score again with a 'Wicked' routine (the musical not my feeble attempt at sounding young). Her 37 points stole the show at the end, and perhaps it's worth noting that Pixie and Frankie have been kept till last in recent weeks, and with In-Running betting, it makes it rather interesting. Caroline Flack was trading at 1.608/13 before Lott's dance two weekends ago, and she got chinned.

Who Dances What This Week
Can Frankie do it again? Possibly, as she has the samba, and her arch rival Pixie gained top marks with this saucy routine two weeks ago. Bridge's steps are more confident, she also has a great song choice - La Bamba. 
Pixie is in ballroom with the foxtrot, strange song choice though of 'When I'm Sixty Four', so hopefully she's more Paul than Ringo. Mark Wright is waltzing to a Bazza song (Barry Manilow) whilst Simon Webbe has the quickstep - he needs to work on his hips though. Steve Backshall has a paso doble but it looks too hunched, a bit like Klaus Tafalmeier. Meanwhile Sunetra could produce her best dance of the series with a foxtrot. She glided through lots of foxtrot steps in her American smooth recently, and that was her best routine, eights are expected but she needs nines to trouble the leaders. 
Motormouth Hammond has a Charleston, this should be bubbly etc and Judy should again comfortably gain bottom score with what is described as a paso doble. Flack's upcoming waltz will showcase her abilities away from all the quicker dances she's had recently, and Jake Wood might get out the hips again for this rumba. 
I would look to lay Wood as highest scorer, as the rumba is notoriously difficult for the man. Zoe Ball commented however on ITT this week that his acting during the routines has been superb, which I guess is a phrase the Eastenders star doesn't hear on the Albert Square set too often.

Who Goes In Week Six? 
I feel the price has gone on getting Hammond in the bottom two again, and whilst Judy gets the votes, we will lay her once more. I'm not sure of the approach with regards Steve Backshall (a phrase often used by javelin rivals). His Charleston was absolutely shocking last weekend as he missed all the steps, but I wonder if Ola is keeping him in with her popularity. 
If I'm going to chance Alison again, it will have to be in the elimination market (hoping that Judy survives). And as a quiz question who is my choice for exit?

Is it:   a) Peter Ustinov 
         b) Pancetti's Bar and Grill 
         c) Alison Hammond
         d) Amsterdam

Week Six Recommended Bets
Back Pixie Lott as higher scorer @ 4.03/1
Lay Judy Murray in bottom two @ 1.9520/21
Back Alison Hammond for elimination @ 3.814/5
Discover the latest articles