SPOTY Betting: Tyson Fury can become the people's champion in Birmingham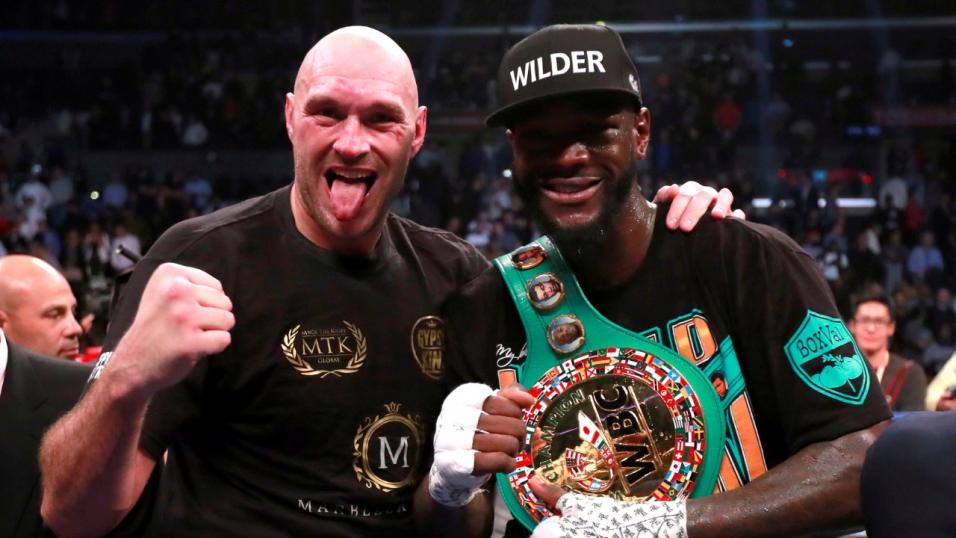 Will Tyson Fury defy the odds against and win this year's Sports Personality of the Year?
He may have been denied the WBC heavyweight title in controversial circumstances but Matthew Crist believes the Gypsy King is the outsider's outsider on December 16th...
"Tyson Fury's gutsy performance against Deontay Wilder along with his willingness to speak openly about the issues which plagued him have seen a sharp rise in his popularity."
Contentious decision
When Tyson Fury rose from the canvas in the 12th round of his gruelling title fight with Deontay Wilder in Los Angeles he didn't just shock his opponent and the watching world, he also went a long way to winning over a public who haven't always been enamoured by the motor-mouthed Mancunian.
Both boxing aficionados and fair weather fans alike unanimously agree that Fury could and should have won the bout that went the distance at the Staples Center only for a rather contentious split decision to rob him of one of the greatest comebacks the sport has ever seen.
Back from the brink
Fury's bout with Wilder came almost exactly three years after he'd made history by becoming Britain's first world heavyweight champion for six years by outpointing Wladimir Klitschko in his own back yard.
But after claiming one of boxing's biggest upsets things soon turned sour and not long after the greatest night of his life he spiralled into an uncontrollable tailspin of addiction, severe depression and even suicidal thoughts with many fearing for his life let alone his boxing career.
Yet after just two comeback fights against mediocre opposition to say the least the 30-year-old looked every inch a world title contender once more as he climbed into the ring last Saturday night to fight a man who had won all of his professional bouts to date.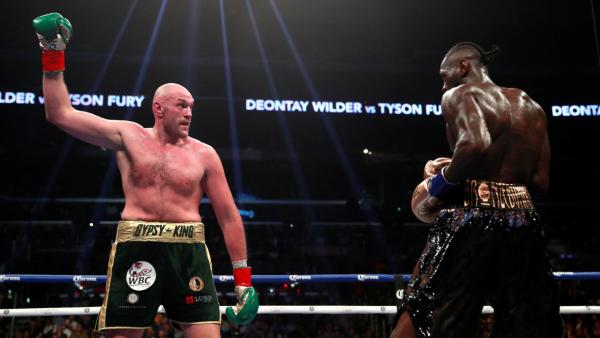 For much of the fight Fury frustrated the undefeated American champion with a stubbornly effective jab and deft movement, out boxing his opponent at regular intervals despite being knocked-down twice in a contest which couldn't be called.
"It's an iconic comeback, isn't it?" he announced after his draw in Los Angeles. "I showed the world tonight, and everyone suffering with mental health problems, you can come back and it can be done. Everybody out there who has the same problems I've been suffering with, I did that for you guys."
And few could deny that the way he rose from the canvas after seemingly being knocked cold was a symbolic as it was astonishing, encapsulating a new found mental strength as well as physical resilience - a resurrection you could say.
Overcoming the odds
Tyson Fury's gutsy performance against Deontay Wilder along with his willingness to speak openly about the issues which plagued him have seen a sharp rise in his popularity ahead of the BBC Sports Personality of the Year awards.
And it's a far cry from 2015 when his nomination was criticised following some controversial remarks about women and homosexuals with Fury now a [10.5] chance in the SPOTY Winner market having been five times that a couple of months ago.
He does have strong competition however from the likes of England's World Cup Golden Boot winner Harry Kane [3.1], Tour de France hero Geraint Jones [3.5] and 2018 F1 Champion Lewis Hamilton who is currently priced at [5.8]
But fury considers himself an outsider and talks to and for people who will never see themselves as insiders while dealing in the only currency he believes in - loyalty. That's probably why he's promised to donate most of his seven-figure purse for the fight to the homeless.
"The world knows who the real WBC champion is," Fury declared after the draw in Los Angeles and after overcoming the many hurdles in his personal life, the new found support his efforts have generated, along with a loyal following who hang on his every word there's a real chance the self-proclaimed Gypsy King will upset the odds once more in Birmingham on December 16th.