Brit Awards Betting: It's going to be Sam Smith's night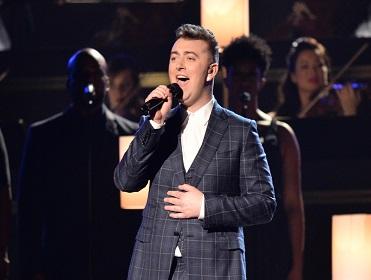 Sam Smith has five Brits nominations
The Brit Awards are back tonight as Sam Smith and Ed Sheeran go head to head in the main men's categories, Paloma Faith is set to triumph in the women's and fans speculate about a surprise appearance from Kanye West. Is there anything here for bettors? Max Liu peruses the markets.
The bet which grabs my attention is Sam Smith's In The Lonely Hour 3.7511/4 for Best British Album. More than Ed Sheeran 1.331/3, Smith has caught the imagination this past year...
It's not been a good few days for awards: first, the NME were slammed for playing it safe by rewarding Kasabian, Jake Bugg and other dullards at their distinctly un-rock n' roll bash; then a dreary Oscars night was capped by the inexplicable decision to give the prize for Best Picture to the amusing Birdman instead of the affirming Boyhood. Can the Brits put things right and get punters excited on Wednesday night?
Long gone are those heady Earls Court nights of the mid-1990s when Blur and Oasis swept the board, Jarvis gate-crashed Jacko and Chumbawumba threw a bucket of water over John Prescott.  Last year's Brits attracted their smallest television audience this century but did those who stayed away miss anything? Only Alex Turner's weird speech, an awkward cameo from Cesc Fabregas and Kate Moss's bid to save the United Kingdom.   
One way for the Brits to reverse the decline might be to introduce the element of surprise. Perhaps they could learn from the Mercury Music Prize which is extremely hard to call and consistently provokes debate.  There have been few shocks over the years at the Brits (Belle and Sebastian winning Best Newcomer in 1999 stands out) but, if you're hoping to see favourites overturned this time, here's where I think you should put your small stakes.
The bet which grabs my attention is Sam Smith's In The Lonely Hour 3.7511/4 for Best British Album. Smith has been ubiquitous since his debut dropped last April while his Grammy-winning single, Stay With Me, has been the stuff of blaring car stereos, schmaltzy TV trailers and a run-in with Tom Petty. More than Ed Sheeran 1.331/3, Smith has caught the imagination this past year, as his five nominations (more than anybody else) demonstrates. 
So if we're backing Smith for Best British Album does that mean we automatically back him for Best British Male? It does when his odds 3.02/1 are more appealing than the 1.42/5 for Sheeran - although I can envisage these two prizes being split been Smith and Sheeran to keep everyone happy.
There are women nominees at the Brits this year but they're confined to their own special categories. The Best Album nominees are all men which is bizarre when you consider the strength of the Best British Female market. I'm cheering on FKA Twigs 11.010/1 but can't see her winning and, although Jessie Ware is tempting at 10.09/1, it'll be a shock if anybody other than Faith 1.21/5 takes this one.  
Let's back One Direction 4.57/2 to upset the Best British Group odds and eclipse Royal Blood 1.42/5. There's no shame in backing Harry Styles and co. over this garage rock duo - whoever said their eponymous debut sounds like music for an Xbox game was spot on, although I do have a feeling about the Blood as 8.07/1 outsiders for Best Breakthrough. Likewise The War on Drugs 6.05/1 for Best International Group. 
Betfair are doing their best to shake up the Brits with a range of irreverent markets. Kanye West is evens to perform but will Yeezy storm the stage as he recently did for a second time at the Grammys? You can back some impromptu pseud-spiel about Beyonce videos or leather jogging bottoms or whatever at 9.08/1, although the 3.02/1 for another Ed Sheeran/Taylor Swift duet looks a sounder bet. 
Well, that's that for another year. I'm off to listen to D'Angelo.
Recommended Bets
Back Sam Smith @ 3.7511/4 for Best Album
Back Sam Smith @ 3.02/1 for Best British Male
Back One Direction @ 4.57/2 for Best British Group
Back Royal Blood @ 8.07/1 for Best Breakthrough
Back The War on Drugs @ 6.05/1 for Best International Group
Discover the latest articles