Oscars Betting: Roma is the favourite but Best Picture looks wide open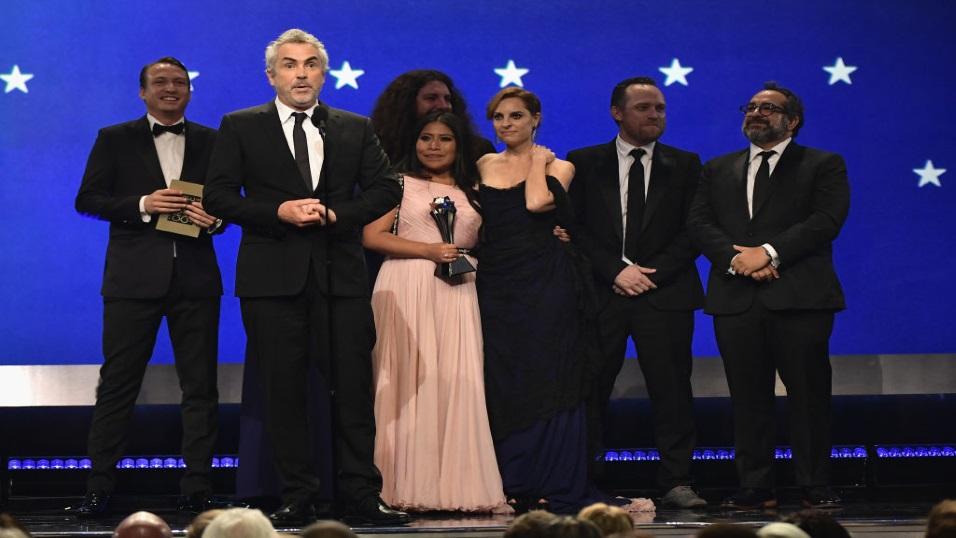 Will Roma - directed by Alfonso Cuaron (above) - win Best Picture?
The Oscar nominations are out and, with the contest for Best Picture looking wide open, Max Liu reckons this could be a good year for betting on Hollywood's big night...
"If Roma wins best picture then let's look elsewhere than for Best Director: I like Yorgos Lanthimos (The Favourite) at a massive 25/1 on Sportsbook, but the smarter money could be on Spike Lee (BlacKkKlansman) to strike it lucky with his first nomination, especially at 8/1."

Roma and The Favourite dominate the Oscar nominations with ten each, while A Star is Born and Vice follow with eight a piece too. Black Panther also features prominently, scooping seven nominations ahead of the ceremony which will take place on February 24. Betting on the Oscars is a notoriously tricky business, so small stakes please.
Best Picture: Will Roma be the first foreign language film to win?
The film with most nominations doesn't always win Best Picture. In previous years, Gravity, The Revenant and La La Land have all bagged the most nominations but missed out on winning the big one. This time, the question is: can a foreign language film really win Best Picture? Bettors think so, making Mexican director Alfonso Cuaron's Roma 1/12.0, with Green Book 4/15.0 and The Favourite 7/18.0 next in the betting. Victory for Roma would be a quite a statement, coming at a time when the US President is determined to build a wall to keep out people from countries to America's south. More importantly, it is a wonderful film.
Best Director: Odds-on Cuaron is too short
Is the director of the film that wins best picture a shoo-in to win Best Director? No, and it doesn't happen nearly as often as you might think. Last year, Guillermo del Torro won Best Director but his movie, The Shape of Water, was beaten by Three Billboards to Best Picture. If Roma wins best picture then let's look elsewhere than Cuaron for Best Director, especially as Cuaron 1/81.12 is unbackable. For me, Yorgos Lanthimos, at a massive 25/1 on Sportsbook for his fine work on The Favourite, is one to keep an eye on between now and the big night. At current odds, though, the smart money goes on Spike Lee (BlacKkKlansman) 9/110.0 to strike it lucky with his first ever nomination.
Leading Actor: It's Dick Cheney v Freddie Mercury. Or is it?
At the Golden Globes, Rami Malek won best actor in a drama, while Christian Bale took the same prize in the comedy/musical category. Annoyingly, I haven't seen Vice yet, so have no idea about Bale's Cheney. Malek's Freddie Mercury, meanwhile, just about saves Bohemian Rhapsody. Here, Bale 11/102.1 and Malek 11/82.34 attract plenty of support. But Bradley Cooper 13/27.6 shouldn't be written off and the price is appealing. A Star is Born might have divided audiences (was it reinforcing masculine rock 'n roll cliches or subtly subverting myths?), but I'm a fan and think Cooper unlucky not to get a Best Director nomination. His performance in the film, as troubled rocker Jackson Maine, was all too believable and ultimately devastating. He also wrote some decent songs for his character to play. Remember, Hollywood loves a remake.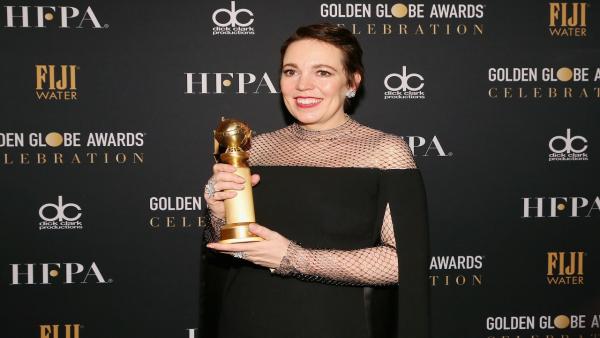 Leading Actress: Can Colman run the favourite Close?
Olivia Colman 7/24.6 is incredible in The Favourite, playing Queen Anne, a tricky ruler who isn't half as naive as she sometimes seems. The performance is utterly unlike anything Colman has done before. I'd love to see her win. Unfortunately, Glenn Close 4/111.36 - six times nominated previously, but never victorious yet - looks unstoppable. There's fun to be had opposing favourites tonight, but not in this category.
Supporting Actor: Can Richard E. Grant beat Mahershala Ali?
Richard E. Grant 13/53.6 is understandably thrilled with his nomination - the first of his career - and jokes about the British actor celebrating with "the finest wines available to humanity" are already flowing. And he might have a shout. Unfortunately, he's up against Mahershala Ali (Green Book) 4/91.43. Sam Rockwell 19/120.0 won this one last year, playing a bigoted little thug, so was well-prepared for playing George W. Bush in Vice. I'd swerve him, though, along with Adam Driver 23/124.0 (BlackKklansman) and Sam Elliott 17/29.4 (A Star is Born).
Supporting Actress: Make a Weisz choice?
This is where The Favourite really deserves to win and, for me, this Oscar goes to Rachel Weisz 11/112.0 for her captivating performance as the magnificently conniving Lady Marlborough. It's a measure of the film's quality that Emma Stone 9/110.0 is also nominated for her role as Marlborough's nemesis. This is probably the most competitive of the main categories, with Marina de Tavira (Roma) and Amy Adams (Vice) also competing with market jolly Regina King 2/91.22.
Recommended bets
Back Bradley Cooper 13/27.6 for Leading Actor
Back Rachel Weisz 11/112.0 for Supporting Actress
Back Spike Lee 9/110.0 for Best Director