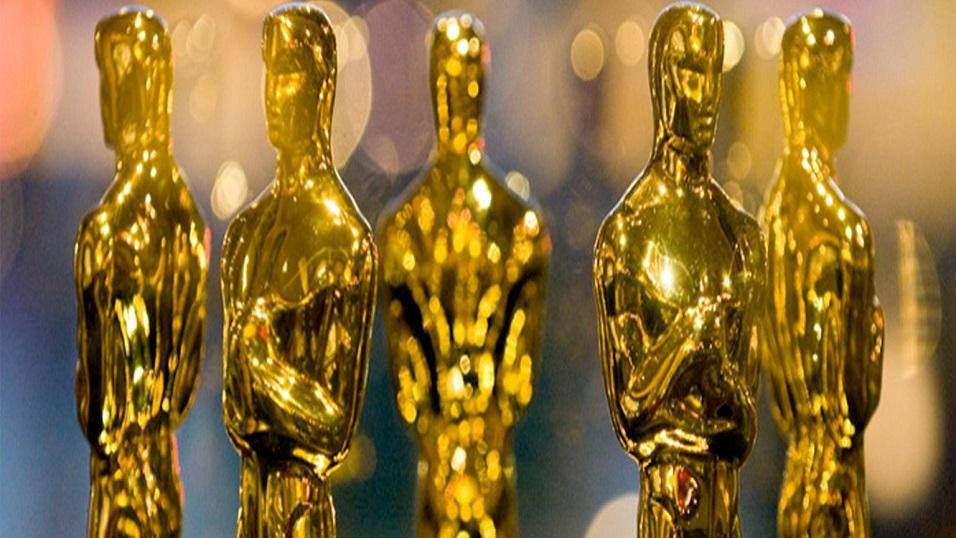 We're just six weeks away from finding out the winners of this year's Oscars
The nominations for the 90th Academy Awards have been announced, with some categories looking more competitive than they have done for years, so here's Max Liu's early take on which names and titles could come out of the envelope when the winners are revealed on March 4...
"Greta Gerwig 6/1 not only receives a nomination for her first feature but is also only the fifth woman in history to be nominated. The last woman nominee was Kathryn Bigelow when she won in 2009, so could Gerwig go all the way?"
Three Billboards Outside Ebbing, Missouri won at the Golden Globes and the Screen Actors Guild Awards and it's 11/10 favourite to win Best Picture here. But I can't help thinking it might have peeked too soon and am happy to oppose it on the exchange.
The Oscars, unlike the Globes, use a preferential voting system which means consensus nominees can end up winning. If, for example, Academy members are divided by Three Billboards, that opens the way for a film that impressed them without stirring the kind of passions that divide audiences.
Call Me by Your Name 40/1, The Post 33/1 and Get Out 20/1 are all excellent and all in with a chance - although, if pushed to pick one, I'd be tempted to take the last of those three at the price. The Phantom Thread 80/1 and Lady Bird 10/1 are yet to be released in the UK but The Shape of Water 6/5, which has received 13 nominations over all, is the movie with the momentum.
It's Greta v Guillermo for Best Director
Three Billboards director Michael McDonagh isn't even nominated in this category, which again raises questions about the quality of the film. Guillermo del Toro, the man behind The Shape of Water, is the favourite at 8/13. Christopher Nolan, who's somehow never been nominated before, follows at 15/8 for Dunkirk.
Big congratulations to Greta Gerwig 6/1 who not only receives a nomination for her first feature but is also only the fifth woman in history to be nominated. The last woman nominee was Kathryn Bigelow when she won in 2009, so could Gerwig go all the way? Another debut director on the list is Jordan Peele 20/1 for Get Out while Paul Thomas Anderson, who's been nominated before, brings up the rear at 33/1.
Favourites look nailed on in Leading Actress & Actor...
This is one category where the Three Billboards nominee looks unbeatable. Frances McDormand 1/4 has given stronger performances in better films - in Fargo, in particular - but it seems unlikely that even the mighty Meryl Streep, who receives a record 21st nomination for a performance of masterful subtlety in The Post, can stop her this time.
Likewise, Gary Oldman for his turn as Winston Churchill in Darkest Hour 1/14 is way out ahead of his rivals. Nice to see another Brit, Daniel Kuulya 12/1, as joint second favourite for his fine work in Get Out but it looks almost certain to be Oldman's night.
But outsiders are worth considering for Supporting Actor and Actress
Christopher Plummer was handed a tough gig when he was drafted in to replace Kevin Spacey who was deleted from All the Money in the World due to allegations of sexual harassment. Plummer is reportedly excellent as John Paul Getty and, at 16/1, looks a generous price to upset the odds and defeat Sam Rockwell 4/11 who plans an odious cop in - yes you guessed it - Three Billbores.
The Supporting Actress category looks competitive too, with Alison Janney 8/11 and Laurie Metcalf 9/4 in contention for their performances in I, Tonya and Lady Bird respectively. If you're looking for an outside bet, though, you could do worse legendary RnB singer turned actress Mary J. Blige 7/1. No More Drama was the title of her 2001 hit but, in Mudbound, she gives a performance as powerful as her voice, which suggests we can expect to see Blige in a lot more drama.
It couldn't happen again, could it?
Remember last year, when Warren Beatty and Faye Dunaway caused more trouble than they did as Bonnie and Clyde, by accidentally announcing La La Land as the winner when really the winner was Moonlight? Well, you can get 14/1 on a similar mishap occurring this year in any category. But that kind of lightning couldn't strike twice, could it?