Oscars 2017: La La Land dancing in the shadow of Moonlight?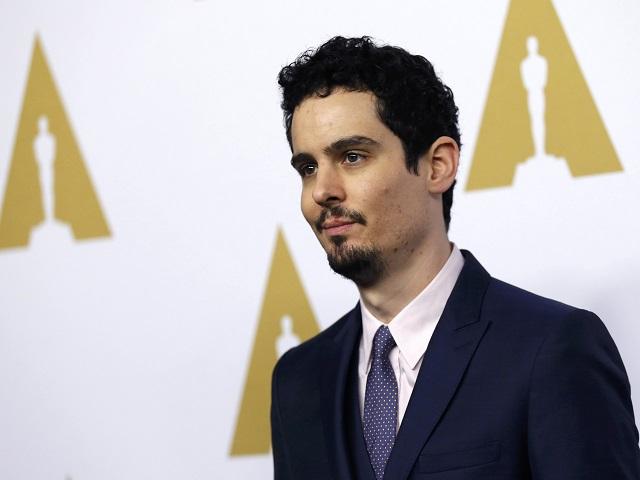 La La Land director Damien Chazelle (above) could land several Oscars on Sunday
It's the big night in Hollywood on Saturday so, as the Academy gets ready to roll out the red carpet and announce the winners, Max Liu takes one last look at the betting...
Eccentric German comedy Toni Erdmann is the favourite Best Foreign Language Picture at 6/52.2 but if you ask me it deserved to win Best Picture. It's wonderful, hilarious and packs an emotional punch...
Best Picture & Best Director
Since La La Land received a record-equalling 14 nominations at the end of January there's been something of a backlash. It's been criticised for its odd attitude to jazz (Ryan Gosling's character says he wants to "save jazz" but the film's score is antiquated and oblivious to some of the thrilling jazz being made in Los Angeles today). Elsewhere, Gosling's character has been described as "every bad date you ever had" (I quite liked him but then I haven't been on a date for a while).
But do the complaints of critics and columnists matter when the movie took $300 million-plus at the box office? Doesn't that mean it deserves to be the hot favourite at 2/111.18? Perhaps, but the Oscars aren't decided by ordinary punters, they're voted for by Academy members who might want to champion Moonlight 17/29.6, a film which tells the story of a black gay man's life, is directed by a black director and offers a vision profoundly at odds with the Trump administration. American politics is fraught now, to say the least, and the Oscars should reflect that.
Voting on the Oscars ran from February 13 to 21, eight days during which the Trump administration caused chaos and anger with its policies and rhetoric. Liberal Academy members will want to do whatever they can to resist Trump. Voting for Moonlight is one thing. As well as that, Moonlight is the best movie nominated. It deserves to win.
La La Land director Damien Chazelle is still a good bet for Best Director. From 2006-2012, the winner of Best Director and Best Picture went to the same movie. However, in recent years we've witnessed a split, with only one Director/Picture double in the past four years (for Alejandro Inarritu and Birdman). If Moonlight wins Best Picture, Chazelle 1/91.11 may well still take Best Director, although at those odds Chazelle is unbackable. If you think Moonlight director Barry Jenkins has a chance, the 10/111.0 available on him is tempting.
*
As I've already discussed the best actor and actress markets, and Jack Houghton has made strong cases for his selections, I'm going to look at four other markets.
Best Supporting Actor
Mahershala Ali looks a shoo-in at 1/51.21 for his performance in Moonlight and deservedly so. The market makes Manchester by the Sea's Lucas Hedges 6/52.2 his closet rival but I reckon that, if anyone can upset the odds, it's the British actor Dev Patel at 11/26.4 for his strong work in Lion.
Best Supporting Actress
Again, the women's category has a clear favourite with Viola Davis 1/251.04 for the way she breathes life into Fences. The critic Mark Kermode says he'd give the award to Naomie Harris 47/148.0 for Moonlight, and Octavia Spencer 22/123.0 provides strong competition in Hidden Figures. Nevertheless, Davis looks unbeatable.
Best Foreign Language Film
Eccentric German comedy Toni Erdmann is the favourite at 6/52.2 but if you ask me it deserved to win Best Picture. It's wonderful, hilarious and packs an emotional punch. I laughed out loud for much of its three hours and will be smiling again if it wins on Sunday. Curiously, Elle, which won the Golden Globe for this category, isn't nominated. I've seen The Salesman 6/52.2 tipped elsewhere but, for me, it's Erdmann all the way.
Best Documentary
This is one of the most competitive categories and, with scant liquidity in the market, the odds are all over the place. For what it's worth, OJ: Made in America 2/151.13 is the favourite (it's seven-and-a-half hours long and divided into episodes for TV). But for real insights into contemporary America, and broad political and historical scope, you should watch 13th, Ava DuVernay's documentary about race and the American prison system which also appeals from a betting perspective at 9/25.4.