Oscars 2016 Betting: Will Inarritu make history with The Revenant?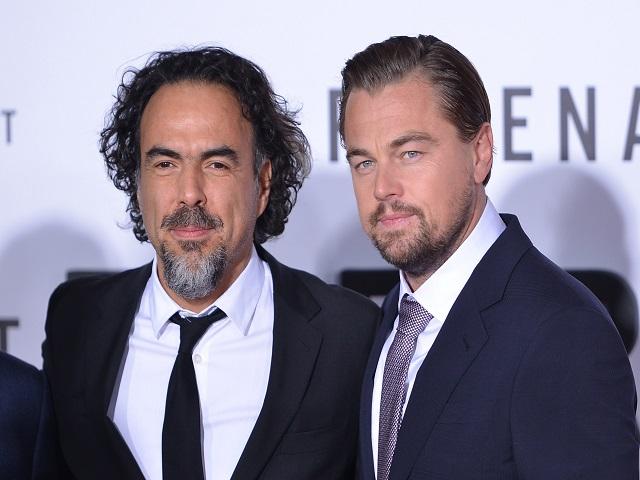 Inarritu and DiCaprio should have plenty to celebrate on Sunday
Mad Max Liu doesn't like The Revenant but, fortunately for Alejandro Gonzalez Inarritu and Leonardo DiCaprio, our man doesn't decide who and what wins the Oscars. Instead, he's simply trying to find the value at Sunday's 88th Academy Awards...
"Sylvester Stallone would be a popular winner of Best Supporting Actor for his performance in Creed, but Mark Rylance, who excels in Bridge of Spies and won the BAFTA, is the one to back at 11/4."
Anything but The Revenant. After wasting 15 pounds and three hours on this vacuous epic, that's my top line on the Oscars. I'm baffled by the acclaim that's greeted Alejandro Gonzalez Innarritu's movie which is 4/9 favourite to win Best Picture and 1/100 to land Leonardo DiCaprio his first Oscar. DiCaprio's gong might be overdue but audiences deserve more thoughtful film-making. A friend who works in film calls The Revenant "a magnificent technical achievement" and assures me DiCaprio went through hell to make it. That might satisfy the Academy but I don't go to the cinema to be impressed and I don't know anybody who doesn't suffer at some point in their job. Anyway, here's my look at some key markets.
The Revenant won best picture at The Golden Globes and the BAFTAs. Its nearest rivals, Spotlight 11/4 and The Big Short 13/2, are superior films but they have the disadvantage here of both being about serious contemporary issues so academy members who are drawn to such films are likely to be split between them. Ugh. The Revenant is going to win Best Picture and there's nothing I can do about it.
Inarritu is 1/10 but no director has ever pulled off consecutive Best Picture and Best Director doubles (Inarritu won both awards with Birdman last year). However, Inarritu won the influential Directors of America Guild award for The Revenant and, in the DGA's 68 year history, there have been only seven occasions when their winner failed to take Best Director at the Oscars. I'm going to defy the DGA, however, because I have a hunch we'll see a Best Director/Best Picture split, just like we did two years ago. George Miller 7/1, for Mad Max, could stop Inarritu making history but Thomas McCarthy 33/1, for Spotlight, is the value bet.
Wrestle digital bear. Eat raw bison. Collect Oscar. That's how it is for DiCaprio who at 1/100 is almost certainly set to claim his long overdue Academy Award. I'm going to pretend it's belated recognition for his sublime performance in The Wolf of Wall Street.
With the Globe and BAFTA already on her mantelpiece, Brie Larson, the 1/50 favourite, looks a shoo-in. She deserves the Oscar for the bravery and intelligence with which she tackles her difficult role in Room. The film is remarkable for its ingenuity, as the first half of the novel from which it's adapted is set entirely in one room. Cate Blanchett 40/1 is mesmerising in the wonderful Carol but she's won before, as has Jennifer Lawrence 50/1. It would be an upset if Larson lost, but I fancy a small bet on Saoirse Ronan 16/1 who's nominated for her fine performance in Brooklyn.
Here's a category where The Revenant-related nominee would be a worthy winner. But Tom Hardy is 18/1 for his terrific turn as DiCaprio's nemesis. Instead, Sylvester Stallone 3/10 is favourite. He'd be a popular winner for his performance in Creed, but Mark Rylance, who excels in Bridge of Spies and won the BAFTA, is the one to back at 11/4.
At 4/9, Alicia Vikander is favourite for her turn in The Danish Girl, although plenty of commentators argue she should be nominated as a leading actress. The bet that stands out, though, is Kate Winslet at 3/1. The English actress must be backed, especially as she's already won the Globe and BAFTA for her part in Steve Jobs. Cue more Kate and Leo snaps in the winners' enclosure.
The Big Short is 1/12 to win Best Adapted Screenplay and it's hard to argue with this whip-smart adaptation from Michael Lewis's best-selling book about the financial crisis. But Emma Donoghue does a stellar job adapting her own novel so I'd take the 6/1 on Room. If The Big Short misses out in this category then Adam McKay's remarkable movie might go home empty-handed. That would be almost as scandalous as the film's subject-matter but 4/1 in the Fall Short market offers compensation.
Amy 1/6 probably will win Best Documentary but 7/2 on Cartel Land appeals.
***