Mercury Music Prize Betting: Stormzy calls Theresa May a "paigon"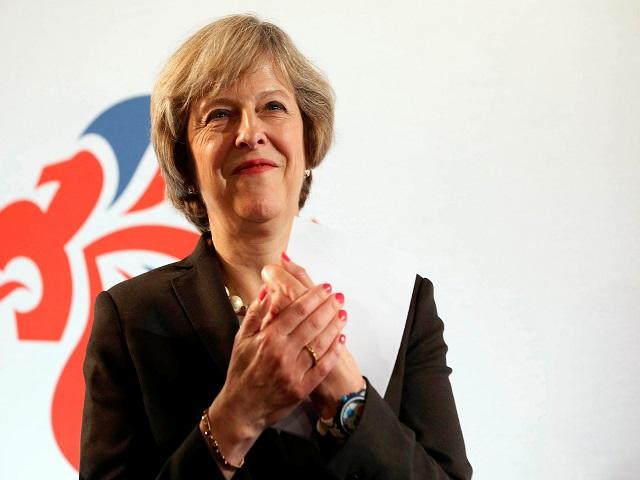 Theresa may (above) probably won't be clapping if Stormzy wins the Mercury Music Prize
Stormzy might not be the favourite to win the Mercury Music Prize 2017 but, less than a week before the winner is announced, he's certainly dominating the headlines with his attack on the PM...
"Don't rule Sampha out, especially as the Mercury judges love to give this prize to a debut album, with 19 of its 24 winners being first records."
With only six days to go until the Mercury Prize Music is announced, one of the main contenders is in the news for launching an attack on the Prime Minister. Stormzy, who's 9/25.5 to walk off with Britain's premier music award next Thursday, has called Theresa May a "paigon".
For anyone who doesn't know what a paigon is - the epithet is, according to the Guardian, "popular among some black Londoners and generally used to describe untrustworthy individuals." Well you can't argue with that.
Stormzy, who this year scored a number one hit with his debut album "Gang Signs and Prayer", is not the only grime artist to express his opposition to May. The collective Boy Better Know, which includes last year's Mercury winner Skepta, campaigned for Labour at June's general election and Skepta's brother, JME, even interviewed Jeremy Corbyn.
In fact, Stormzy made the paigon remark at the GQ Awards where Corbyn presented him with the award for solo artist of the year. But will Stormzy be collecting another award at the Mercury ceremony next Thursday? At present, bettors believe there are stronger contenders among the nominees, such as...
Kate Tempest is favourite to win with second album
Another south London rapper, Kate Tempest 4.1, is favourite to beat Stormzy to the Mercury Prize. She's been at the forefront of the betting since the nominees were announced and, having been up for this prize once before, she stands a real chance.
But the favourite rarely wins (honourable exceptions include The XX and PJ Harvey), so for value we should look elsewhere. Admittedly, the odds on Sampha 7/24.7 aren't much longer but could it be that, with the judges having had a couple more months to think about it, his slow-burning album "Process" will pip the favourite? Don't rule it out, especially as the Mercury judges love to give this prize to a debut album, with 19 of its 24 winners being first albums.
If you want longer odds, then J Hus is an interesting one at 11/26.6. Meanwhile, there are two previous winners among the nominees - Alt-J 9/19.8 and The XX 17/118.0 - but, while this prize has twice been won by PJ Harvey, it seems unlikely either of those artists will be victorious in 2017. Even less likely, bettors think, is Ed Sheeran 23/124.0.
You can weigh up the odds on the rest of the Mercury nominees here. And look out for a further Mercury update on Wednesday, when I'll be picking my bet for 2017 and trying to get it right for the third year in a row.