Mercury Music Prize Betting: Will it be Kate Tempest's night?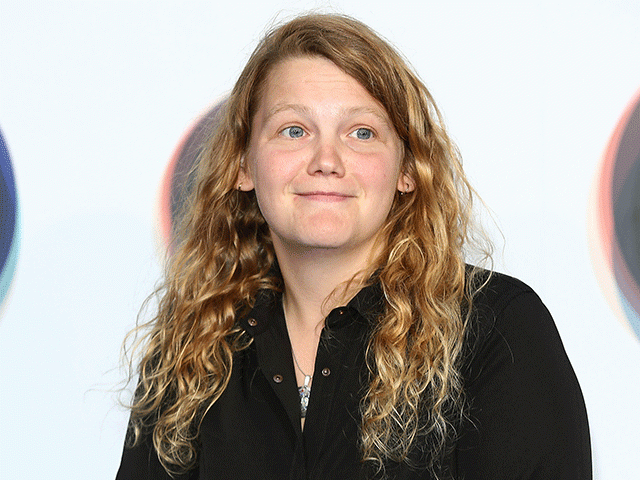 She's the favourite but Max is backing Kate Tempest to win
The Mercury Music Prize is announced on Thursday night and Max Liu is trying to correctly tip the winner for the third year in a row. Our man weighs up the odds on Kate Tempest, Stormzy et al and picks his bet for 2017...
"The Mercury overwhelmingly favours male artists - you have to go back to 2011 for the last time a woman triumphed and only two women solo artists have won in the past decade... "
The Mercury Music Prize is the Grand National of specials betting. The field is large and the outcome unpredictable, and yet whoever wins is forever synonymous with a moment.
In 2008, Elbow's everyman anthems soothed us during the credit crunch. Two years later, the pared-back sounds of The XX were the soundtrack to austerity. Last year, after the UK voted for Brexit, the Mercury judges hit back, celebrating multicultural London by awarding the prize to Skepta's album Konnichiwa.
But if the Mercury is unpredictable, how have I managed to get it right for the past two years? Luck, obviously, and I haven't always backed the artist I thought most likely to win. In 2015, Benjamin Clementine was a long-shot but, on balance, I liked his odds of 17/118.0 more than any other artist's price. Last year, all the pointers were there for a Skepta victory - UK grime had been bubbling under for a decade and was ready for an eruption of mainstream recognition. So it proved.
Is it ok to back the favourite?
This feels like Kate Tempest's 3.45 year. She was nominated for her debut in 2014 but her mix of performance poetry and hip-hop is even more potent on second album Let Them Eat Chaos. It's urgent and angry yet somehow intimate. Her performance at Glastonbury in June was a triumph and won her new admirers, which is often something to look out for when weighing up a bet on the Mercury.
The problem with backing Tempest is that she's the favourite. Even when I thought, in 2010 and 2011, that The XX and PJ Harvey respectively would win, I tried to find value further down the market. But those artists were trading at around 6/42.5 on the eve of the award and Tempest's longer odds indicate that this is a fairly open field. But it still doesn't feel right, backing the favourite.

At the outset, I liked Sampha but 7/24.7 is a little short. Loyle Carner's odds of 13/27.6 are more like it and J Hus 13/27.4 is a similarly nice price. Don't rule out either artist, but what about Stormzy 11/26.6? Gang Signs and Prayer is a powerful piece of work and, like Tempest, Stormzy seized the day at Glastonbury. There would be no problem at all with giving the prize to a grime artist for a consecutive year but, even though it went to number one, Stormzy's debut is inferior to Konnichiwa and I don't think it'll get the nod.
What Sampha, Loyle Carner and Stormzy all have going for them is that they're nominated for their first albums and 19 of the Mercury's 24 winners have been debuts. For this reason, we could consider Blossoms 17.5 and the Big Moon 18/119.0, except both bands sound as if they're here to make up the indie rock numbers. Ditto Glass Animals 12.5.
I'll be surprised if either The XX 17/118.0 or Alt-J 10.5 become only the second artists to win this award twice - although the latter are arguably nominated for a stronger album than the one with which they won in 2012. Let's not talk about Ed Sheeran 18/119.0 who, pleasingly, comes further back in the betting than the jazz nominees, Dinosaur 14/115.0.
My Mercury Music Prize bet for 2017...
There's another reason why it might be Kate Tempest's night on Thursday - it's high time we had a female winner. The Mercury overwhelmingly favours male artists - you have to go back to 2011 for the last time a woman triumphed and only two women have won in the past decade, although Romy Madley Croft from The XX adds to the count.

This prize has a decent record on other aspects of diversity but the meagre number of women winners ought to be addressed. In the hope that will happen in this milestone 25th year of the prize, and based on the belief that Let Them Eat Chaos is the outstanding nomination, I'm backing Tempest.