Mercury Music Prize Betting: Don't worry - Ed Sheeran won't win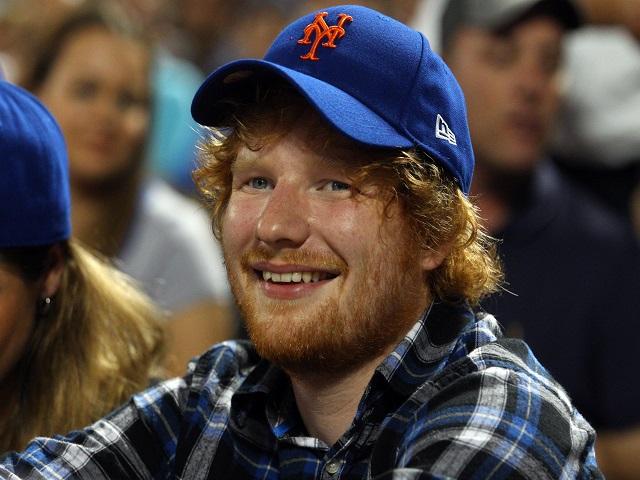 Ed Sheeran (above) to win the Mercury Music Prize? Nah
The Mercury Music Prize 2017 shortlist is an eclectic mix of grime, R&B, guitars and much more. It's a notoriously tricky betting event but can Max Liu, who's correctly tipped the Mercury winner for the past couple of years, get it right again?
"This prize loves debut albums – 19 of its 24 winners have been debuts, including four of the last five – so it would be fitting if the landmark 25th winner were to be a first album."
You can't escape from him. Glastonbury, Game of Thrones and now the Mercury Music Prize 2017 shortlist: Ed Sheeran pops up everywhere. Many people were dismayed when he was announced as a Glastonbury headliner and they will be similarly troubled by his Mercury nomination. I know how they feel. "What do you hear in his music?" I'd ask if I knew anybody who liked Sheeran, but I don't know anyone who likes Sheeran because, unfortunately, what Clive James said of Barry Manilow is true of Sheeran: "Everyone you know thinks he's s**t. Everyone you don't know thinks he's great."
Is Sheeran's Mercury nomination a cynical ploy by the judges to bring more attention to the prize and attract a new, admittedly younger, audience? The Mercury was established in 1992 as an antidote to the boring Brits but, with the Brit-friendly likes of Adele and Sheeran among Mercury nominees in recent years, it feels like the worlds of alternative and mainstream music are increasingly entangled. The good news, though, is that, at odds of 10/1, Sheeran probably isn't going to add the Mercury to the Brits and Grammys he's already won.
Grime artist and Sheeran collaborator Stormzy was always going to be on this list and he's the early favourite for his much-anticipated, although not exactly universally praised, debut album, at 4/1.
There are decent songs on Gang Signs and Prayer but will this prize go to a grime artist two years in a row? I'd say not, especially as Stormzy's album is inferior to Skepta's 2016 winner, Konnichiwa.
When I tipped Skepta last year, I did so for two reasons: he made a very good album (one year on, "Shutdown" has become an anthem and the album's depth has revealed itself) and it felt like the grime genre was overdue some official recognition for its considerable contribution to British music of the past decade or so. In short, it felt like Skepta's moment.
If I were to pick a winner along similar lines this year then I might choose Kate Tempest, at 5/1. The south London poet/novelist/rapper was nominated for her debut in 2014. Three years on, Tempest has honed her art and the lyrical power and political relevance of Let Them Eat Chaos could mean it triumphs. The album was near-universally acclaimed and Tempest has the ability to win over new fans with her punchy live performances. She'd be a popular winner.
But what if the judges aren't going to select a winner who captures the zeitgeist? A more introspective option might be the R&B singer Sampha (9/2) whose debut album Process has been receiving plaudits on both sides of the Atlantic. He has a lovely, haunting voice and has previously worked with Kanye West and Beyonce, as a singer, producer and writer. In fact, Sampha appeared on two of the best albums of 2016, Frank Ocean's Blonde and Solange's A Seat at the Table, before stepping up with his own record earlier this year. A definite contender.
This prize loves debut albums - 19 of its 24 winners have been debuts, including four of the last five - so it would be fitting if the landmark 25th winner were to be a first album.
Along with Stormzy and Sampha then, there are five other debuts nominated. They include Loyle Carner (7/1), a rapper whose work is musically jazzier than grime, guitar bands Blossoms (14/1) and Big Moon (12/1), rapper J Hus (8/1) and yes, you guessed it, this year's jazz nominee, Dinosaur (16/1).
Two previous winners make this strong if not surprising shortlist - The xx (10/1) and Alt-J (10/1) - but I'd be surprised if either are in serious contention.
The winner is announced on September 14 and I'll be back on the eve of the announcement to pick my bet for 2017.