Mercury Music Prize Betting: Jamie xx is the early favourite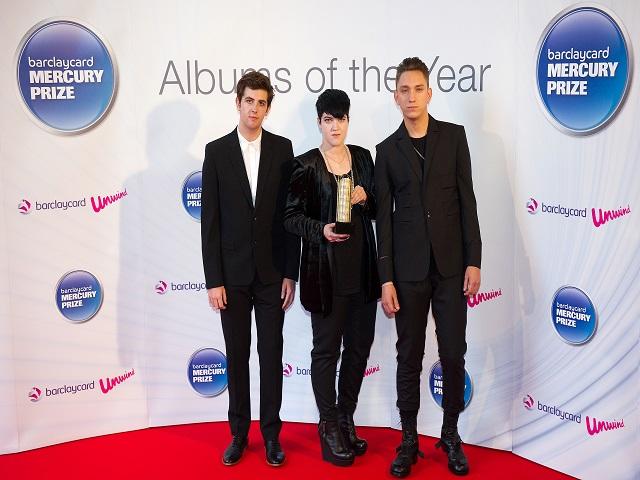 Can Jamie, far right, triumph in 2015?
Always unpredictable but always lots of fun, the Mercury Music is a fantastic betting event as long as you don't take it too seriously, says Max Liu as he sifts this year's nominees for a potential winner...

"The prize went to a debut artist last year, as it has for eight of the last 11 years, and Benjamin Clementine 18.017/1 would be a popular debut winner with At Least for Now in 2015."
And so we reach that time of year again, when I attempt to bet on the Mercury Music Prize. Although, actually, has anyone noticed how that time of year keeps getting pushed back? Last year, the Mercury was awarded on October 29, but this year's winner won't be announced until November 20. What was once synonymous with "mists and mellow fruitfulness" is now practically part of Christmas.
Last year's winners, Young Fathers, turned out to be an excellent choice and one I admit I didn't see coming, so I warn you: finding the winner in this unpredictable 12-strong field is very difficult. That said, in 2010, I was chasing a hat-trick of consecutive wins when I mistakenly went against The xx (they were favourites so offered scant value).
At the time of writing, Jamie xx is 3.412/5 again at the top of market, with In Colour. His music still leaves me cold but I reckon he has a chance. If he does prevail, he'll become the first artist to win this prize with a band and as a solo artist. At those odds, I'm backing him.
The other artist who's been here before with his popular beat combo is Gaz Coombes 14.013/1, who was nominated with Supergrass way back in 1995 for I Should Coco. Coombes is a surprise contender with Matador and it would take more than a dose of Britpop nostalgia for him to triumph.
When you consider some of the dreck that's been up for this prize (Keane, The View, New Young Pony Club) over the years, it seems outrageous that Aphex Twin 10.09/1 has never been nominated until now. Fortunately, he makes the list this time with Syro. Former-Moloko singer Roisin Murphy, meanwhile, is 11.010/1 with Hairless Toys. Like Aphex, she's an interesting artist but, the Mercury's commitment to celebrating new talent means I'm reluctant to back either of them.
Solo artists dominate this list, with only two bands - Slaves 9.08/1 and Wolf Alice 6.86/1 - making the cut. They both play the kind of heavy rock to which this prize pays lip service but never ultimately rewards, as demonstrated last year when the much-fancied Royal Blood failed to prevail. But Slaves' track "The Hunter" does include the line: "The odds are against you but please place your bet." An omen, perhaps, that we should back them?
The prevalence of solo artists on this list of nominees is perhaps connected to the presence of three solo artists on the judging panel (Anna Calvi, Corinne Bailey Rae, Nick Mulvey). I'm not sure Florence and the Machine is a solo artist. I'm even less convinced by her music, which always sounds more like somebody living out a narcissistic fantasy than an artist ploughing their own furrow. Plenty of people disagree but, at 12.011/1, I'll look elsewhere.
Benjamin Clementine's 18.017/1 songs of love and homelessness, meanwhile, feel more like the real deal and, at those odds, I'll tentatively back him. The prize went to a debut artist last year, as it has for eight of the last 11 years, and Clementine would be a popular debut winner with At Least for Now. Certainly, he strikes me as better value than these fellow debutants: Northern Irish singer-songwriter SOAK 11.010/1, jazz singer Eska 14.013/1 and Scottish composer C Duncan 18.017/1.
After being nominated for his debut in 2011, Ghost Poet struggled to live up to expectations with his follow up a couple of years ago. This summer he returned with his third album, Shedding Skin, which showcases his new sound, and he's been rewarded with his second nomination. At 5.04/1, bettors fancy his chances but I'll avoid him, on the proviso that he might be worth backing at around 10.09/1. Remember, it's early days and the market is still light on liquidity.

Recommended Bets
Back Jamie xx @ 3.412/5
Back Benjamin Clementine @ 18.017/1