Mercury Music Prize Betting: Skepta can triumph over a strong field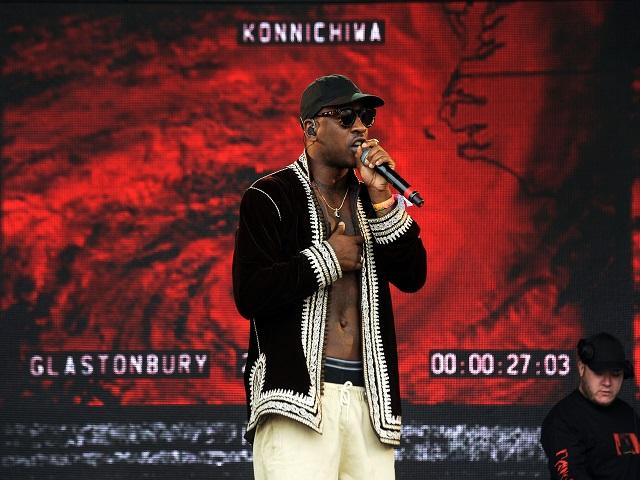 Skepta playing a triumphant set at Glastonbury. Will he be victorious on Thursday?
The winner of the Mercury Music Prize 2016 will revealed on Thursday night. Max Liu tries to find the betting value and explains why he believes it could be Skepta's night despite the late David Bowie being the odds-on favourite...
"For all that Bat for Lashes and Laura Mvula offer value, I'm backing Skepta at 8/1. Four albums into his career, the Tottenham-born rapper's latest, "Konnichiwa", is original, witty and sounds very now..."
Is the Mercury Music Prize the most unpredictable betting event of all? It's certainly up there, although the politics markets have seen some long odds winners recently and there's always the Grand National. I've been writing about the Mercury since 2008 and, in eight years, I've seen only two favourites triumph - The xx in 2010 and PJ Harvey in 2011.
In that time, James Blake, Alt-J and Young Fathers have all prevailed at long odds. In 2009, I tipped Speech Debelle at 15.014/1 and last year was my finest Mercury hour when I recommended a bet on Benjamin Clementine at 18.017/1. This year we have a strong list and it's going to be tough to find the winner.
Bowie is the favourite
Like I say, it's rarely worth backing the favourite and that's especially true this year when David Bowie is trading at 1/2. Bowie, who died of cancer in January, is a great artist, "Black Star" is a good album and other bookmakers have him as favourite too.
But I'll be surprised if Bowie becomes the first posthumous winner on Thursday night. The judges should strike a chord for modern, progressive, multicultural Britain and give the prize to an artist who reflects that today. Bowie's music will last but, following that patchy prom (still trying to forget Marc Almond's "Starman"), it's time to move on from the tributes.
Radiohead's absence makes them unlikely winners
This is the fifth time Radiohead (14/1) have been nominated for this prize and, for my money, "A Moon Shaped Pool" is the weakest of their albums to make the shortlist. They're also rumoured to be the only artists who won't be present on the night and that counts against them.
Anohni (8/1), who won as Anthony and the Johnsons in 2005, is a strong candidate, although I still think Bat for Lashes (25/1), who was a defeated favourite in 2007, is one to watch. I tipped her at the outset, along with Kano who's now trading at 12/1. Savages have been here before too, making the list with their debut, and they're 25/1 to win with its follow up.
On his second album, Michael Kiwanuka (10/1), sings soulful songs with a political edge. "Love and Hate" is a big warm embrace of a record and, if it won, few people would complain. Laura Mvula would also be a worthy winner for the progress she's made on "The Dreaming Room". Mvula lost out when she was favourite in 2013 but, at 33/1, the price is more appealing this time.
Beyond that, there's The 1975 (20/1), who are too pop for this prize, singer-songwriter Jamie Woon (33/1) for "Making Time" and The Comet is Coming (33/1) who take up the jazz nominee spot that's previously been occupied by the likes of Polar Bear.
Why I'm tipping Skepta at 8/1
For all that Bat for Lashes and Laura Mvula offer value, I'm backing Skepta to win. Four albums into his career, the Tottenham-born rapper's latest, "Konnichiwa", is original, witty and sounds very now which is how it should be. It rewards repeat listening and has grown on me enormously since its release (the opposite is true of "Black Star" and "A Moon Shaped Pool") in May.
Of course, it is just a hunch and any bet on the Mercury comes with the health warning that this prize consistently confounds punters (myself included). But Skepta played a triumphant set at Glastonbury in June and, on his fourth album, he sounds simultaneously uncompromising, internationalist (Pharell Williams guests) and quintessentially British. The man is on a roll.
Victory for Skepta would be a worthwhile way to salute the achievements of the grime scene, one of the most vibrant genres of music to emerge from Britain this century. Whether he wins or not, Skepta's time is now.
Recommended Bet
Back Skepta to win the Mercury Music Prize at 8/1 (Sportsbook)