I'm A Celebrity Betting: Lady C leaves, Hadley next up for exit?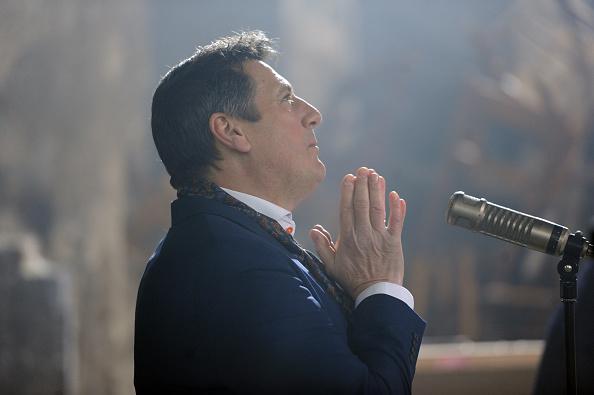 Singer Tony Hadley will be praying the viewers keep him in the jungle
With news of dramatic developments in the jungle, Alan Dudman pens his latest update on the I'm A Celebrity winner market and the next elimination prices....
"The call here has got to be the Spandau Ballet singer at a bigger price. He has regularly netted low scores in tabloid marks out of five, and Duncan's alliance with fav Vicki might just keep him in." Back Tony Hadley for fifth elimination @ 2.809/5
Lady C Quits
It was fun whilst it lasted (well not for Duncan Bannatyne and Tony Hadley). The socialite Lady Colin Campbell sensationally quit the jungle on Wednesday, thus robbing the 'oiks' of their sport, and arguably the most divisive character since butter advertiser John Lydon (he of the manufactured punk band fame) brewed up plenty of mischief a few years ago.
ITV issued a statement following the 66-year-old's exit, but the actual reason of her departure is unknown other than medical grounds. Newspaper reports suggested a bullying row was the cause, but very few could get away with basically despising everyone. She did, and she managed to stay in the show far longer than predicted.
Who thought a Campbell leaving somewhere would create such a fuss?
A source told the Daily Mirror: "There is more to tell." Rumours have hinted she was even more fearsome than the edits portrayed. It could be quite explosive, whilst Duncan's media team have dismissed the bullying claims.
However, I love a 'name drop' and few could beat her Monday night epic, referring to the time she spoke to a very famous woman about tips on walking. She got that priceless advice from Jackie Onassis. She could have come to me for free; left, right, left, right, left, right repeat. Easy.
Actually she is one of my favourite characters - second behind Charles Dickens' Mr Chops; who never made it into society.

The Vanquished
There was certainly an element of frustration on my part with Brian Friedman, as the choreographer was second out of the camp over the weekend (not first as I predicted). He was followed by haunted misery Yvette Fielding, whilst boxer Chris Eubank was voted out on Tuesday. The Brighton pugilist quoted Rudyard Kipling again, and by my maths that was the third occasion. We get it Chris!
It's clear that Vicky Pattison and Ferne McCann are absolutely loving the whole experience. The Betfair Predicts site now has the Newcastle reality TV star at 60% - which if I am not mistaken - is the highest it has ever been. She is 4/6 on the Sportsbook to win, and with four days to go until the final (at the time of writing) she is gathering even more momentum.
Pattison said on Tuesday:" This is the best thing I have ever done in my life." She has appeared on Geordie Shore -so the bar wasn't exactly set high.
The best thing I ever done in my life was score a 50 at Lord's, but I don't like to talk about it.
I must admit, I've performed a u-turn on both VP and McCann. Or as Ferne would say: "I, like, must admit, like, I've performed like, a u-turn like, on both, like, VP like, and McCann like."
Well I have news, I like Ferne. Like. So does the market - she is 5/1 to win having been laid at 28s.

What About Shelley?
The fountains mingle with the river,
And the rivers with the Ocean,
The winds of heaven mix forever,
With a sweet emotion
A poem of course by Shelley, if it were left to the jungle Shelley to pen reflections of his time in the bush, it would go something like this:
Sat on a log,
Said nothing,
Done nothing,
But I'm 11/4 second favourite on the Sportsbook

Fifth Elimination
The exchange has chalked this as a match bet between Duncan '3-2-1 dunk', and Tony 'did you know I was on Celebrity Masterchef' Hadley. The Dragons' Den ace is stronger at 2.407/5 than big Tone is at 2.809/5. And remember folks, Campbell's exit has forced a cancellation of Wednesday's vote for elimination, it takes place on Thursday now.
Betting and predicting on reality TV can be a cruel mistress as we all know, and the volatile nature is displayed perfectly with Bannatyne. The Scot was a market mover a week ago to win it (backed at 8/1), he's now favourite to go in less than seven days.
Hadley has been the disappointment for me. The sexist comment with the laundry was bad enough, but he almost got embroiled in another this week - only for Kieron Dyer to intervene.
Tony warbled once in 'True': "I bought a ticket for the world, now I've come back again." How err true.
I wonder if the pair's hostility towards Lady C has led to their impending elimination (judging by the market), or at least has given them a nudge. The call here has got to be the Spandau Ballet singer at a bigger price. He has regularly netted low scores in tabloid marks out of five, and Duncan's alliance with fav Vicky might just keep him in.
And the final word goes to Ant and Dec - who warned Kieron about the Scorpions. Too right, I've always hated that German rock.

Recommended Bet
Back Tony Hadley for fifth elimination @ 2.809/5

For all the latest price movements on I'm a Celeb and all of our entertainment markets, check out Betfair Predicts...
Discover the latest articles