I'm A Celeb Betting: Emily on the Atack as Harry wows jungle critters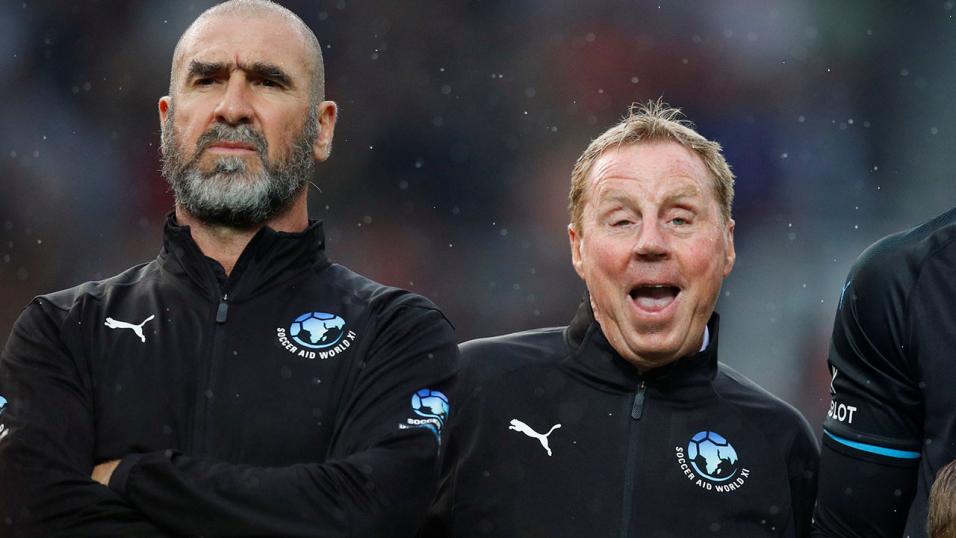 Harry Redknapp is now the jungle front runner
With the first eviction looming, James Buttler reassesses who might win I'm A Celebrity 2018 and who will leave the jungle first...
"I'm delighted to see Atack is gaining popularity. She was my punt to win this year's competition and I'm sticking with her. She is the right blend of normal, good looking and, at times, vulnerable, to catch the eye and impress the viewing public."
Our celebrities will have been in the Australian jungle for two weeks on Friday when they will have to wave goodbye to one of their campmates.
Who has impressed so far?
As discussed in the preview, a good guide of a celebrities mass appeal is their current Twitter following. James McVey was the leader in the field with 1.77M Twitter followers because of his widespread popularity as guitarist with music band The Vamps, but his following has barely moved since he hit camp.
There have been five big advances on social media over the last fortnight. Of those Harry Redknapp (218K to 253K, +16.05%) is now favourite to be crowned King of the Jungle after wowing with his banter, soft heart and quick wit. Nick Knowles (117K to 130K, +11.11%) and Emily Atack (111K to 129K, +16.22%) have also impressed.
While Anne Hegarty (54.8K to 81.5K, +48.72%) and Malique Thompson-Dwyer (12.2K to 16.7K, +36.88%) have also made significant moves forward, but came from smaller beginnings.
As a watcher, I find Knowles infuriating, but he's clever and is playing a canny game. He has patently been a follower of the programme down the years as some of the moves he's made have been calculated genius in gaining public support. Firstly, he got himself right in the heart of the group as camp cook.
Secondly, on delivery of his luxury item, a pillow, he immediately tossed it towards the struggling Hegerty as the nation melted. And then, when only 10 of the 11 inmates could attend a luxury dinner after failing to win the full quota of stars, Knowles remained in camp as the others feasted. I don't think he is either the winner of the show or at all genuine, but he knows exactly what he is doing.
For a while in the UK it was herecy to say anything against Hegerty. The Chase brainbox suffers from Asperger's Syndrome, a form of autism. It affects how a person communicates with and relates to other people, and how they experience the world around them and is certainly not a reason for ridicule. Campmates have rallied around her and she gained admiration for her openness.
She had been cutting an increasingly sorry figure in the jungle and I was beginning to wonder why on earth she had taken on this challenge in the first place. A decent effort in a trial and a spring in her step has gained her further support, but the fickle voting public are ultimately more likely to be drawn to more attractive prospects. Hegerty progresses but doesn't make the final.
I'm delighted to see Atack is gaining popularity. She was my punt to win this year's competition and I'm sticking with her. She is the right blend of what the general public want and, at times, vulnerable, which catches the eye of the vote.
The final Twitter gainer on the list was Thompson-Dwyer. He was my outsider pick, but I'm not confident that the Hollyoaks actor has what it takes to make the latter stages. I didn't know too much about him when I made my call. I hoped that a young, fit lad would have appeal and his personality could project him forward. There isn't much charisma there however, and Malique could be set for an early return to the soap opera set.
Is Harry the winner?
Before I'm A Celeb got underway I suggested that Redknapp would require superb banter and would have to make plenty of friends in the camp if he was going to gain any success. It has to be said he has achieved all of that and more. The female vote melted when he spoke of his centuries old happy marriage, the men laugh when he tells his cracking tales and he's got stuck in.
I still don't think Redknapp wins though. His 1.635/8 favourites tag is unbackable. He may make the final, but a man over 60 hasn't won since 2007. That doesn't change this time.
Atack remains the most likely winner at 9.08/1 and is 4/6 on Sportsbook to make the final three. The last three winners have been females in their 20s, she has thrown herself into the trials and she'll still be there on final day.
I wonder what planet we are living on when Knowles is 9.08/1 and people cannot see through him. They will in time - mark my words. Hegerty has nothing more to give and at 18.017/1 stretches the term sympathy vote to the limit. Don't do it!
Barrowman at 18.5 and, late arrival, Noel Edmonds at 38.037/1 are interesting and whether they succeeed in going all the way will depend on the show's edit. We all know that positive air-time makes a huge difference to fortunes. If the pair are shown in a good light they have half a chance. Both could be prone to a hissy fit and Barrowman's liking of singing songs from shows at dawn may see his early demise, literally. Edmonds however is too big at 4/1 on Sportsbook to make the final three.
Of the remainder, Fleur East has come across well and at 44.043/1 is worthy of a nibble if she gets the opportunity to show her positive character a bit more. She's 6/1 on Sportsbook to make the final three and there are worse bets around.
Who goes on Sunday?
It has to be one of the campmates I haven't yet mentioned. I'm A Celeb this year is a decent betting market if, like me, you can't see Harry going all the way.
An illustration of the volatility of the markets is the lengthening in price of 'nice lad' McVey whose liking for the phrase 'smashing it' has begun to grate. He started as favourite and is now out as far as 130.0129/1.
Corrie's Sair Khan seems pleasant enough, but that doesn't win you a jungle crown. Her price of 110.0109/1 could have a couple more zeros on the end and I'd still advise you steer clear. She did bounce back a little with a confident eating trial this week, but that is potentially her moment in the sun behind her.
Rita Simons at 65.064/1 to win this year is about right. She has no chance, purely because she's feisty and a bit too loudmouthed to hold mass appeal. And Malique is also 85.084/1, simply because he doesn't do anything.
Sair is favourite at 2.6613/8 to leave the jungle first and, unless she develops a brand new personality is a dead cert to be in the mix. However, she was impressive in the eating challenge and knocked her anus munching colleague Malique into the shade. In what may be a two horse race, Malique provides the value at 5.14/1 and would get my bet.
The only caveat here is the Immunity Challenge. As in previous years, the show has sprung a series of trials that will allow some campmates to escape from the first elimination.
You either wait to find out who will be up for the elimination vote and miss the value or you jump in now and take the price and the risk. Alternatively back a couple and cover your options. Rita and Malique on that basis.
Get on Malique to go first and hope he doesn't cling on by default.
It's so good to have it back on our screens!
Recommended bets
Back Malique Thompson-Dwyer to be eliminated first @ 5.69/2
Discover the latest articles
Read past articles