Eurovision Song Contest: Consider dousing Arcade fire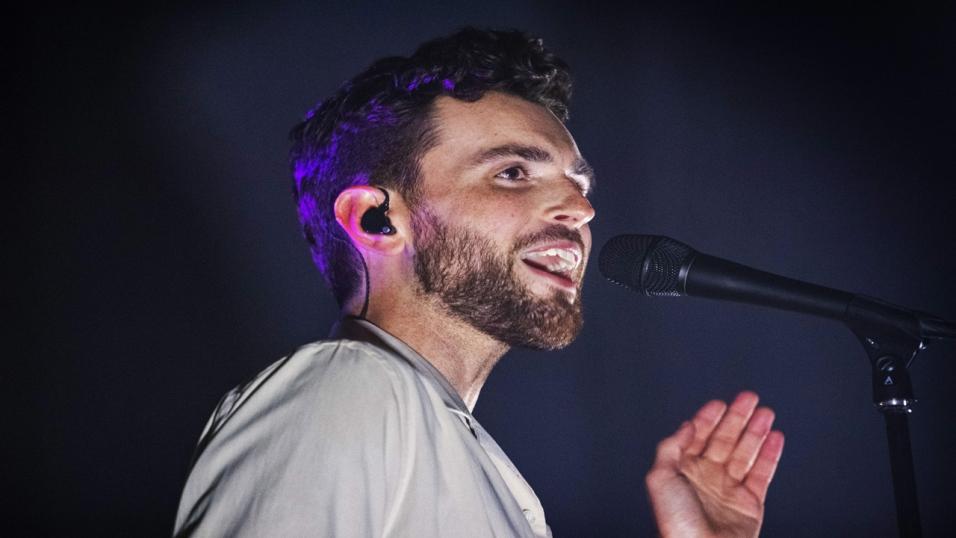 Dutch singer Duncan Laurence is the favourite to win Eurovision 2019
London calling? Our man in the sequins, Kevin Hatchard has returned to take up the Eurovision reins, and he begin with a look at the favourites...
"Arcade is beautifully sung and should do well with juries, but my suspicion is that it won't connect with enough viewers, and the prices for this to win or to finish in the top three seem far too short."
I'm thrilled to be back in the Eurovision hotseat, and here's how it'll work, folks. This is a piece looking at the top four entries in the Winner market, we'll have previews of both semi-finals, and then a look ahead to Saturday's Grand Final.
It's worth remembering that scores are made up of two things: 50% from national juries, and 50% from televotes. Ok, then. Detachable skirts? Check. Waving-cat figures? Check. Finnish rock-god costumes? Of course. We're ready.
Rousing effort from the Dutch but too short to back
Netherlands - "Arcade" by Duncan Laurence - 3.39/4 in the Winner market
Firstly, don't get too excited by the title. The lack of references to Pac-Man, Time Crisis and Street Fighter 2: Champion Edition is a huge disappointment.
This is an emotional ballad that is beautifully sung by the striking Duncan Laurence, and it has some rousing moments, but it doesn't quite feel like a winner to me. The staging is effectively a man and his piano, and while that can yield goosebump-inducing moments in certain circumstances, I'm not sure this can win the entire contest.
At 3.39/4 this is really short, and although the Dutch have come close to winning the ESC recently (they were second in 2014), they haven't won it since 1975. I'm sure we all remember Teach-In's "Ding-a-dong," don't we?
This will do really well with the juries, but to win it'll need to capture the imagination of the public, and it'll leave a few people cold (including me). I can't advise backing this at such a short price, and I'd even be tempted to lay it in the Top 3 market at 1.454/9.
Another strong effort from consistent Swedes
Sweden - "Too Late For Love" by John Lundvik - 7.613/2 in the Winner market
It's usually a good sign when a song sticks in your mind, and you end up humming it long after the first few times you heard it. While I'd forgotten the Dutch favourite almost instantly, "Too Late For Love" hung around in the brain.
It's an up-tempo ballad, with gospel singers joining in towards the end, and Lundvik is an engaging and polished performer. The staging seems a bit too dark and dull to me, but hopefully that'll be fixed as the rehearsals develop and progress.
Sweden have racked up recent wins in 2012 and 2015, and they have finished in the top five in six of the last eight contests. This is trading at 1.910/11 in the Top 3 market, and I think that's worth considering.
Haunting ballad from Russians may play well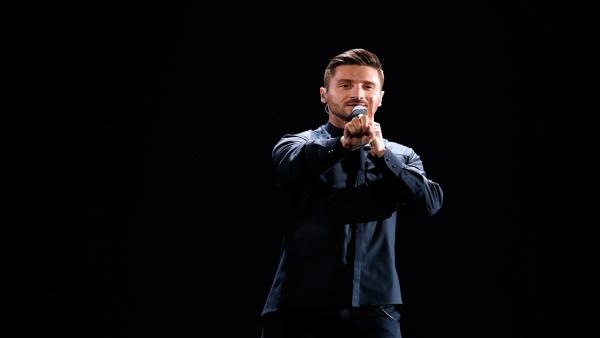 Russia - "Scream" by Sergey Lazarev - 7.613/2 in the Winner market
Those of you who have read my Eurovision columns on here before may recall how obsessed I was with Sergey Lazarev's entry for Russia in 2016, and my kids still request "You're The Only One" now and again, which shows you how much it got played at the time. That was a breathless pop effort with extraordinary staging (it really should've won, but it came second), but this is something significantly different.
"Scream" is a haunting ballad that makes the most of Lazarev's vocal power, and it has some big moments along the way that should play well with juries. The only doubt I have - and this was the issue in 2016 - is whether the staging and the performance will make for an authentic package that will really connect with people.
If you're thinking of selecting a winner at this stage, this is a better bet than the Dutch favourite, but I'm not ready to commit just yet.
Italian effort unlikely to find favour
Italy - "Soldi" by Mahmood - 10.519/2 in the Winner market
Mahmood was a surprise winner of the Italian selection contest, and I can see why. "Soldi" is a crowd-pleaser to some extent in the sense that the audience are given the opportunity to clap along at the right moments, and it's nice that it's sung in Italian and Arabic, but the song itself is a real drag after a while. It's about a worthy and moving subject (living without a father figure), but I'm not sure the emotional weight is really transmitted here.
Mahmood is perfectly pleasant and his vocals are fine if a bit underwhelming, but unless this has incredible staging, it's going nowhere.
This is trading at 1.654/6 to make the top 5, and I would lay it at anywhere below evens.
Recommended bets
Lay Netherlands in the Top 3 market at 1.454/9
Lay Italy in the Top 5 market at 1.654/6