Eurovision Final: Serbia to go close and Nul Points worth a bet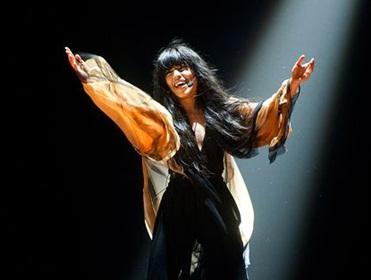 Sweden are the hot favourites to win this year's Eurovision
Eliot Pollak previews this Saturday's Eurovision Song Contest and believes that Serbia have a chance of upsetting hot favourites Sweden, and Nul Points could be on the cards, quite possibly from the UK entry.
"Old Englebert Humberbund or whatever his name is, could well cash in on the Nul Points market, where a 'yes' is available at a magnificent 12.011/1."


The first semi-final had 'quirky' tunes aplenty, while last night's was a bit of a ballad-fest. Chuck in some monumentally awkward 'banter' between the hosts, and everything is to order in the world of Eurovision.
Well not quite everything. Perhaps nothing sums up the parlous state of Eurozone finances right now, than the BBC story this morning about the Spanish entrant to this year's Contest. Pastora Soler has reportedly been ordered not to try too hard just in case she wins, and lumbers Spain with the hosting of Eurovision 2013, and all its consequent costs. If she disobeys and does emerge triumphant, expect next year's contest to be hosted live from a phonebox by Bubble from Big Brother. So like fifth place in the Premier League (and occasionally 4th,) this year's competition comes with a prize that nobody really wants.
Alas, some poor wrench will win it, and the odds right now point to Sweden, roasting hot favourites at 2.3611/8. But is this justified? The first crucial thing to note is that the voting format has reverted back to the pre-2010 version - lines open for 15 minutes once all the performances have finished, rather than being open continuously throughout the show. In our age of vapid, dozy teenagers who can barely concentrate long enough to open a bag of crisps, that could favour nations who perform near the end.
Of those bringing up the rear, the Serb entry looks the best bet. Performing third from the end, Željko Joksimović's 'Love is not an Object' performed strongly in the semi-final, and should give you a run for your money at 13.5. They are also 1.42/5 to finish as the Top Balkan nation, and that certainly looks a strong bet.
The second element is to be inoffensive. Not so much in choice of, or even performance of song, but rather to represent an anodyne nation. There is no point beating around the bush (no pun intended - wait and see.) During the Iraq War (ahhhh), the UK were pretty unpopular with our European chums. That was reflected by Jacques Chirac having a hissy fit at our Prime Minister, but more importantly, by our constant humiliations at Eurovision. This year, it could be the turn of the Germans and the Greeks to stay in single figures so focus your money instead on jolly nations like Ireland and Denmark. Jedward are our dark horses of choice at 34.033/1, with their catchy Waterline.
Our own entry is a shambolic disgrace. There are rumours Pixie Lotts was supposed to land the gig, before the BBC vetoed it, possibly as she is often an out-of-control mess. Old Englebert Humberbund or whatever his name is, could well cash in on the Nul Points market, where a 'yes' is available at a magnificent 12.011/1.
Whilst it is easy to knock Eurovision, it has acted as a weathervane for our continental relations since its inception in 1956. In the first half of the twentieth Century, it would have been inconceivable for Europe to unite as one for the frippery of a song contest (the German entry may have had a few too many drums for starters.) In the years since '56 however, it has been taken for granted that the continent can come together and laugh at each other's cultural eccentricities.
Yet with poverty comes disgruntlement, and with disgruntlement comes blame. One or two years down the line, relations between the North and South of Europe may be fractured to the point where Germans don't want to sit back and watch a Greek boyband. Whisper it quietly, but Eurovision may be an endangered species. So enjoy it whilst it lasts - we've never had it so good.
Discover the latest articles