Eurovision 2017: Don't be fooled by Italy's monkey business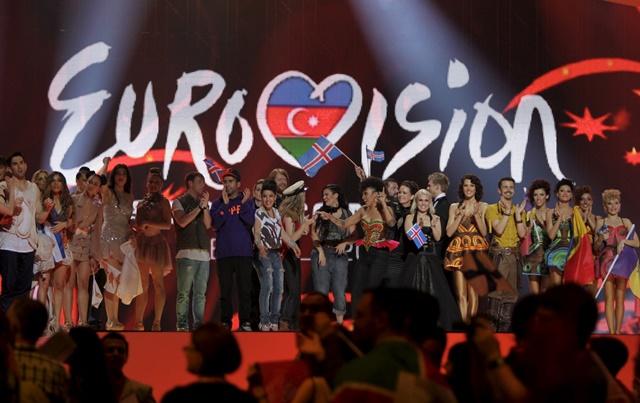 We're all set for another dose of Eurovision fever!
After posting a profit from each of the last three Eurovision Song Contests, Kevin Hatchard hopes to extend that run this year. Ahead of the event in Ukraine, here's a look at some of the market leaders.
"I can't fathom why Italy are trading at evens to win the contest. It'll take more than a comedy gorilla to lift this into top spot."
It is a time of political and social uncertainty in Europe, and no-one can truly predict how the next couple of years will unfold. What do we need to cling to in these difficult times? Eurovision, that's what. Glamour and glitter, fashion and fame (bonus points if you get that reference), that's what we'll be focusing on in Kiev next month.
For our first preview piece, we'll take a look at the top five contenders in the Winner market.

Italy - Francesco Gabbani - Occidentali's Karma - 2.01/1
The favourite, which is currently trading at an incredibly skinny 2.01/1, is Italy's "Occidentali's Karma" by singer-songwriter Francesco Gabbani. It's catchy, but Gabbani has enough gravel in his voice to resurface a whole street, and at times it's quite painful to listen to. The big gimmick is that a dude in a gorilla costume (unless it's a really clever gorilla who hasn't made the most of his intellect), joins Francesco for a little dance at the end.
I don't understand the appeal of this at all. The gorilla thing is funny now (for a split second), but by the time we get to the Grand Final, everyone will know about it. The song isn't strong enough to score that highly with the juries (they give half the votes, and the televoters provide the other 50%), and Italy's Eurovision record doesn't suggest they will romp home like the market is suggesting.
Italy haven't won Eurovision since 1990, and although they've managed four top ten finishes in the last seven years, I don't think this will end their drought. At that price, I'm happy to lay this.

Bulgaria - Kristian Kostov - Beautiful Mess - 9.28/1
Despite the bizarre title, there's nothing messy about this haunting number. Gap-toothed teenager Kristian Kostov broods well, and sings this ballad pretty effectively. I think juries will really take to this, but the interest of the televoters may hinge on the staging and the place in the running order. I can't imagine the black horse that features heavily in the video for this will make an appearance in Kiev.
I like this, but I don't want to make a judgement on it just yet.

Sweden - Robin Bengtsson - "I Can't Go On" - 10.09/1
I'm still shaking my head at how Sweden could put forward the awful "If I Were Sorry" last year. They're still trying to wake some of the crowd up. This time around, Robin Bengtsson won the prestigious Melodifestivalen title, and a ticket to Kiev.
This is a catchy slice of Europop, but the track doesn't really go anywhere, and there's nothing particularly sparkling about the vocals. The staging looks like a photoshoot for Burton Menswear has spun out of control, as the suave Robin is joined by four suited-and-booted male models on treadmills.
This will probably do well, and Sweden have finished in the Top 3 in four of the last six contests. If it was odds-on to finish in the top three I'd have thought about laying it, but 2.3211/8 is big enough to put me off for now.

Portugal - Salvador Sobral - Amar Pelos Dois - 18.5
There's something delightfully old-fashioned about Salvador Sobral singing Amar Pelos Dois. It's the kind of thing that might be playing while Poirot's in a café talking to Hastings about their latest murder case.
There's a lot to like here. Sobral is quirky, but his performance is beautifully understated, and the song (written by his sister Luisa) is lovely. It's sung entirely in Portuguese, which is also good to see.
My worry is that not everyone will get it. If you don't buy into Sobral's little foibles, you'll find him irritating pretty quickly, and some will find the song too slow and boring.
This is 2.77/4 to make the top five, and even though I personally really like it, it doesn't feel like it has universal appeal. It's worth noting that you have to go back to 1996 for the last time Portugal even finished in the top ten.

Australia - Isaiah Firebrace - Don't Come Easy - 28.027/1
If you're new to Eurovision, don't worry, Australia isn't drifting catastrophically towards the European landmass. Having narrowly missed out on victory last year with Dami Im's fanastic "Sound of Silence", Australia are relying once again on a power ballad.
Not only does 17-year-old Isaiah Firebrace have a cracking name (secret agent if ever there was one), he has some pipes on him too. He won Australian X Factor last year, and he's had a bit of chart success in Europe.
"Don't Come Easy" is a good ballad, but doesn't really have a big moment, so it'll need good staging. The Aussies have finished fifth and second in their two contests so far, so I think 1.654/6 to finish in the Top 10 is a decent price.

Recommended Bets
Lay Italy in the Winner market at 2.01/1
Lay Portugal in the Top 5 market at 2.77/4
Back Australia in the Top 10 market at 1.654/6

Discover the latest articles