Celebrity Big Brother 2013: Still hard to oppose popular favourite Charlotte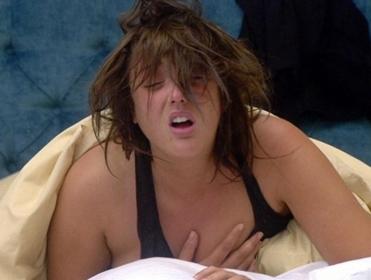 Charlotte's fan base is growing by the day
With just under a week to go before this year's Celebrity Big Brother winner is crowned, Claire Taylor goes through the remaining runners and riders. And it's her initital pick that she is still very sweet on winning...
"This girl has already won the show for me. Her fan base is growing by the day so if you didn't take the bigger odds two weeks ago, I still wouldn't put you off backing her now."

So we have reached the end of week two and we are now down to just the eight celebrities from the initial thirteen that stepped into the Big Brother house on opening night.
On Wednesday Sophie Anderton became the third housemate to leave the house and on Friday we saw the first double eviction of the series. Dustin Diamond and Bruce Jones were evicted with the fewest votes, and nominated housemates Abz, Vicky, Courtney, Lauren and Louie all survived the public vote and will battle it out along with Charlotte, Mario and Carol to be crowned Champion.
We have one set of nominations remaining; they should take place on Sunday night with a suspected two housemates due to leave this Wednesday ahead of Friday's final. However, Big Brother is always full of twists and turns, and it would not surprise me if a celebrity was evicted before, or just after Wednesday without having to face the public vote.
Carol McGiffen - available to back at 3.7511/4 - has made quite an impression this week. She was selected for a secret task where housemates voted for her to be evicted, however, unbeknown to the house at the time; Carol was actually placed in a secret room to watch over her fellow contestants.
She was then returned, much to the shock of her housemates, and was forced into nominating someone to ultimately face the chop, and she picked Courtney Stodden (46.045/1), who has done herself no favours with her behaviour of late at all. We can all rely on the acid tongued camp dancing queen Louie Spence (11.010/1) to tell her so too!
The self-confessed reality star has become annoying in more ways than one this week. She refused to wear overalls in the shopping task, in return for seeing her husband. This sparked anger amongst the house, who are absolutely desperate to see their loved ones and are living on basic rations.
Living without food is starting to cause friction, and Courtney contributes very little to group tasks. She is a sure fire hit to be out of the doors sooner rather than later. The crowd on Friday reacted negatively to her seductive dancing with Mario Falcone (21.020/1) and filled her name announcement with an array of loud boos.
Lauren Harries (3.55/2) appears to be quite popular in the outside world. Although inside the house it is a different story. I have to say she is very entertaining to watch. Her emotional state of mind makes for fascinating viewing, and characters that are unpredictable tend to fare well outside with the voting public.
Abz Love (15.014/1) really hasn't done anything at all worth noting. He still exists very much in the background and speaks very little. He won't be in danger of leaving soon however, the 5ive fan-base will get behind his shy but sincere ways.
Vicky Entwistle (34.033/1) hasn't done much either. I think she may be the next contestant to leave. Although she can be quite confrontational at times, I can't see her Coronation Street followers picking up their phones to get behind her.
And last but not least we have Charlotte-Letitia Crosby (2.56/4), who I recommended at 5.04/1 at the start of the show.
I have not seen a single poll that she hasn't topped. I have not read an article that she hasn't featured in, or a celebrity magazine she hasn't graced the front cover of. This girl has already won the show for me. Her fan base is growing by the day so if you didn't take the bigger odds two weeks ago, I still wouldn't put you off backing her now.

Recommended Bet
Back Charlotte-Leitia Crosby to win outright @ 2.56/4
Discover the latest articles