CBB: Tricia Penrose backed from 250 to 3.5 to win Celebrity Big Brother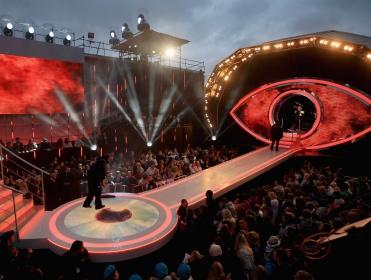 The Celebrity Big Brother catwalk
Tricia Penrose has been backed from 249-1 to 5-2 on Betfair to win Celebrity Big Brother - yet no-one knows why...
The Heartbeat star has been relatively anonymous on the programme so far, and has consistently been languishing towards the bottom in popularity polls. 
But late last week Penrose - initially a 2120/1 chance at the start of the programme but who had drifted out to as high as 250249/1 on Betfair after making precious little impact on the show - began to catch the imagination of punters.
And, in one of the biggest Reality TV betting moves ever, her odds have tumbled. And tumbled. And tumbled.
At one stage, Rylan looked a certainty to win the show at odds of 1.292/7 on Betfair, but his odds have now drifted to 1.804/5 as the mystery Penrose punt has gathered pace.
Betfair spokesman Tony Calvin commented: "This is, without doubt, one of the biggest gambles in Reality TV history. Yet, no-one can quite see what has sparked the punt.
"Tricia is beginning to come out of her shell and is getting more exposure in the edits - in particular regards to standing up to the confrontational Heidi and Spencer - but that alone doesn't explain the weight of money for her.
"There are rumours of an orchestrated internet campaign to vote for her this week. But at this stage the staggering gamble remains a complete mystery."
To win CBB - Betfair bet: 1.84/5 Rylan, 3.55/2 Penrose, 1716/1 Heidi And Spencer, Ruddock, 3837/1 Dettori, Richards, 4241/1 Maloney

Discover the latest articles