Britain's Got Talent Betting: Uneasy favourite means Ricky worth chancing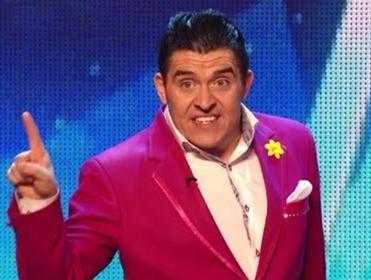 Will Ricky K be good enough to make it through to the final?
Britain's Got Talent returned with a bang last night and our resident variety entertainment fan Mike Norman was impressed with the first semi-final winners, but who does he fancy to progress from tonight's second heat...
"So if Drewett doesn't win then who will. A case can be made for all three of James Smith ([4.0]), Ricky K ([7.0]), and Jodi Bird ([12.0]); Smith and Bird being talented vocalists and Ricky K being a very likeable and entertaining musical comedy mime act."

Monday night saw the start of this year's Britain's Got Talent live semi-finals and anyone who has followed my reviews/previews over the last three years will know the golden rule of BGT wagering - back the favourites.
I couldn't have emphasised this point more than I did 12 months ago and as it turned out all five semi-final favourites won, and so too did hot favourites Attraction in the final.
True, you won't get rich backing every favourite at some of the prices they've gone off at but as long as at least four of them win over the six days - and they generally do - then you won't lose money either. And don't forget there's the To Qualify market also in which you can try and land two winners on one night.
Last night's first semi-final was quite possibly the highest quality heat that I can ever remember.
Winners Collabro (who you could have backed at around the [1.6] mark) unsurprisingly won as they are an outstanding act, and runner-up Darcy Oake is an incredible illusionist who is certain to become a major TV star.
But Darcy only edged out third-place finisher Jon Clegg by the smallest of margins and even without seeing the rest of this week's semi-finalists I'm extremely confident that we'll see Clegg - a comedy impressionist - in the live final (Saturday June 7) by virtue of the wildcard slot.
The fact that Darcy is the fourth favourite to win the competition outright, and that Clegg pushed him all the way, tells you all you need to know about how talented both acts are.
In the outright Winner market Collabro are the [2.58] favourites and they fully deserve their position at the head of the betting. They are a five-piece operatic group who have produced two sensational performances so far.
You might not expect a football-loving, lager-swigging, parmo-eating, northern lad like myself to enjoy such an act but nothing could be further from the truth. My mother was a huge opera/musical fan so I was brought up listening to such music and I have to admit that I adore it, and even more so when it's sung the way Collabro perform.
The chemistry they have is fascinating, their voices and harmonies are note perfect, they are extremely likeable, and I have no doubt whatsoever that they are stars of the future. Rest assured Simon Cowell will get his mitts on them and have even more success than he did with Il Divo.
I'll talk more about Collabro in Saturday's preview of the final but for now let's concentrate on tonight's second semi-final.
Although not as high on quality as the first semi-final tonight's heat looks just as competitive and like Monday night it's possible that at least one very good act will be going home.
And going against everything I've said about backing the favourites, tonight is possibly the night that we see the market leader being beaten.
I say that with little confidence at all however as Ed Drewett - who should be available to back at around the [2.0] mark closer to the live show - is an extremely talented singer songwriter who if judged purely on his ability should take the world of beating.
But since his audition Drewett has been surrounded by controversy, even being accused of being paid by Cowell to enter the competition.
The controversy stems from Drewett having penned a number of hit records already, including Best Song Ever that was performed by One Direction, who of course are signed to Cowell's record label Syco Records.
So you've got to think that somewhere down the line Drewett and Cowell's paths have already crossed, and the fact that the 26-year-old auditioned when Cowell was absent from the judging panel adds further fuel to the fire.
It all adds up to Drewett being a risky betting proposition this evening as this is exactly the type of 'pulling the wool over our eyes' scenario that the public don't take kindly to. In the balance of fairness, Drewett denies he was paid to enter the competition and says he never met Cowell prior to his audition.
So if Drewett doesn't win then who will? A case can be made for all three of James Smith ([4.0]), Ricky K ([7.0]), and Jodi Bird ([12.0]); Smith and Bird being talented vocalists and Ricky K being a very likeable and entertaining musical comedy mime act.
Of the singers I prefer Smith, a 15-year-old guitar-playing vocalist who was described as 'industry ready' by judge Alesha Dixon after his rendition of Feeling Good at his audition. I wouldn't put anyone off backing him to win tonight.
But it's Ricky K that I'm going to take a chance on in the To Qualify market tonight, at odds of around [3.2] once the market gains liquidity.
The risk with backing such an act is that there's every chance that he will be nowhere near as good as he was during his audition, but if he does improve then he'll appeal to a lot of people. It's a big ask, and it can be argued that the [1.8] about Smith qualifying is a much safer bet.
I'll let you decide how you want to play it, but with question marks over Drewett then tonight could be the night for a comedy act to steal the limelight. Fingers crossed.

Recommended Bet
Back Ricky K To Qualify @ [3.2]