Britain's Got Talent 2012: Why one of the top two in the betting must win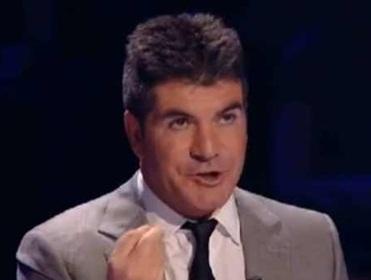 Simon Cowell should be happy with 'his' BGT Final line-up
There are some great acts in this year's final says Mike Norman, but not all of them are genuine finds which is why Charlotte and Jonathan or Ashleigh and Pudsey must win.
"If you think Britain's Got Talent is all about unassuming acts turning up on the day and wowing the judges - just like we see it on ITV - then think again."

There are only two problems with me concluding that Charlotte and Jonathan are certainties to win Saturday night's Britain's Got Talent final, one is the fact that the British public will once again decide the winner, the second is what Simon Cowell wants, Simon Cowell gets.
Regarding the first problem I'm the first to acknowledge that Reality TV betting wouldn't be the same if it weren't for the quirky and unpredictable British voting public
But if a professional judging panel decided the winner of this year's BGT then the current [2.3] favourites would probably be as short as [1.1] to win. They are that far clear of the field in my opinion.
And along with second favourites Ashleigh and Pudsey ([2.86]), Charlotte and Jonathan are a genuine find too, an act that - unless you attended their school or local church - nobody had heard of prior to this year's series of the biggest talent competition in the world. And that has to be worth something because it's a far cry from the next three acts in the betting, which is very much the crux of the second problem.
ITV - at Cowell's request no doubt - painted a soap opera story about Ryan O'Shaughnessy ([12.0]), suggesting that the young singer had to choose between an appearance on the Irish version of The Voice, or a Britain's Got Talent semi-final. The reality is that O'Shaughnessy was eliminated from The Voice in the first week and was free to appear wherever he wanted.
And then there's the Loveable Rogues ([10.5]), who didn't even have to complete an application form or queue in the rain for hours on end to get their break. Yet Cowell has virtually guaranteed them a record deal on the back of seeing them... urrmmm... twice! (Or so we're led to believe)
That's right, if you think Britain's Got Talent is all about unassuming acts turning up on the day and wowing the judges - just like we see it on ITV - then think again. There's an audition process before the audition that you see on television, but the Loveable Rogues skipped that and were approached to appear on the show at the live audition stage.
Some will argue that it doesn't really matter how the talent is found as long as the competition ends up with the best act winning.
Which is why Only Boys Aloud ([40.0]) were allowed on the show, despite them being a junior version of Only Men Aloud who already have a major record deal. This young choir have a bright future ahead of them, regardless of the limelight BGT has brought to them.
And last but not least we have the utterly dreadful Aquabatique ([170.0]) who thankfully don't stand a cat in hell's chance of winning tonight.
But should they be on the show in the first place? If anyone believes these girls turned up to an initial audition with their hot tubs in tow then again, your faith in BGT is misguided. They performed at David Walliams' wedding, and just like the Loveable Rogues, they were approached to go on the show. They did, they have been awful, but somehow they are in tonight's live final.
So I'm urging the Great British public to get behind a couple of genuine acts who did complete application forms, who did stand in the rain for hours waiting for their turn to impress ITV producers, who astonished us all at their live auditions and again in their semi-finals, and who are easily the best two acts in the competition.
Charlotte and Jonathan and Ashleigh and Pudsey need no introduction of course, anyone who is reading this will know exactly what their act is.
All that is left for you to do is to choose which one you want to back in the Winner market, and more importantly, pick up the phone and vote for them tonight.
Who wins is now in your hands, so fingers crossed you vote for genuine freshly discovered talent rather than someone who has been fast-tracked to success by Cowell and his disciples.