Brit Awards Betting: Could this be the year of surprises?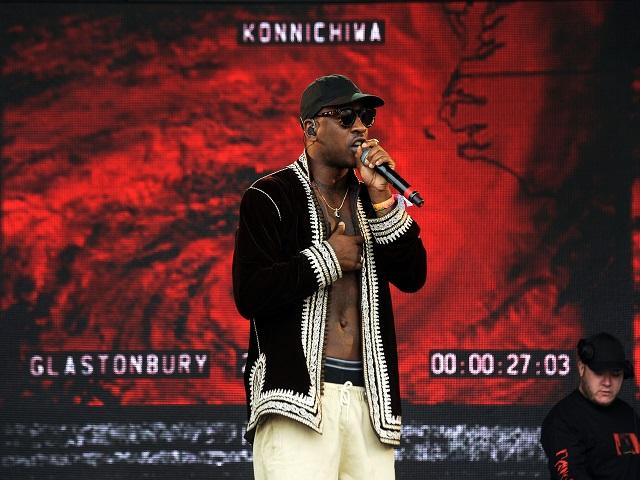 After winning the Mercury Music Prize, is Skepta set to collect a Brit?
This year's Brit Awards takes place on Wednesday night and, ahead of the ceremony, Max Liu weighs up three key markets where we might, for once, see some upsets...
Adele's "Send My Love" is in contention for Best Video but the market only has her rated third favourite. Instead, Calvin Harris's T (featuring Rhianna) leads the market at 13/8 favourite.
You might recall that back in September I tipped grime artist Skepta at 8/1 to pip the late David Bowie to the Mercury Music Prize. That proved to be sound advice so the question ahead of Wednesday night's Brit Awards is: Should I back Skepta at 11/4 to pull off another upset by pipping Bowie at 6/5 to Best British Male?
The Brits isn't exactly known for producing surprises (except perhaps for the time Belle and Sebastian won Best Newcomer). Last year, for example, James Bay and Adele were favourites for Best British Male and Female respectively and both won. This year, though, the former category is complicated by Bowie's posthumous nomination while the latter category looks tighter due to the absence of an outstanding nominee.
Few doubt Bowie's greatness but what kind of message would it send if the Brits decide that the best male artist this past year has been one who's been dead since January 2016? It's weird, if you ask me, and not exactly helpful to new artists.
If the Brits want to honour Bowie then his nomination is sufficient. This isn't the only category where Bowie makes an appearance and, if he must win something, then his haunting Black Star to take Best Album is a more sensible shout.
For Best British Male, the other nominees - Craig David 9/2, Michael Kiwanuka 11/2, Kano 6/1 - probably aren't in serious contention, but Skepta is worth backing at those odds.
With no Adele in the running, there's more potential for a surprise in this category this year. The Grammys might have a problem with rewarding black and minority ethnic artists (Is there any other explanation for awarding Best Album to Adele instead of Beyonce?) but this year the Brits looks set to prove that it's not "so white".
Emile Sande is the favourite at 8/13, followed by Nao 7/2, Anonhni 5/1, Lianne La Havas at 7/1 and Ellie Goulding at 9/1. But Sande's 2016 album, Long Live the Angles, received mixed reviews and received few of the plaudits that her debut attracted. Nao is most definitely in the mix but, at 7/1, I'm tempted to back a surprise victory for La Havas.
Adele's "Send My Love" is in contention for Best Video but the market only has her rated third favourite. Instead, Calvin Harris's T (featuring Rhianna) leads the market at 13/8. But I'm not sure either of those will win and suspect One Direction's History at 21/10 is the value.
I'd be more confident of Harris's chances were it not for the fact that this is one of two categories (the other is British Breakthrough) that's decided by a public vote. One Direction already have six Brit Awards to their name and, while the band are on hiatus, their fans remain ardent and active. My thinking is that the Directioners will be determined to see their boys triumph and will get out the vote.
*
So there we have it - three fairly competitive categories at the Brit Awards. Don't get me wrong, the Brits are notoriously conservative in their choices and often appear devoted to making things as boring as possible. But maybe, just maybe, we might see some upsets this year.

Discover the latest articles