Brit Awards Betting: Can anyone stop Adele, James Bay and Coldplay?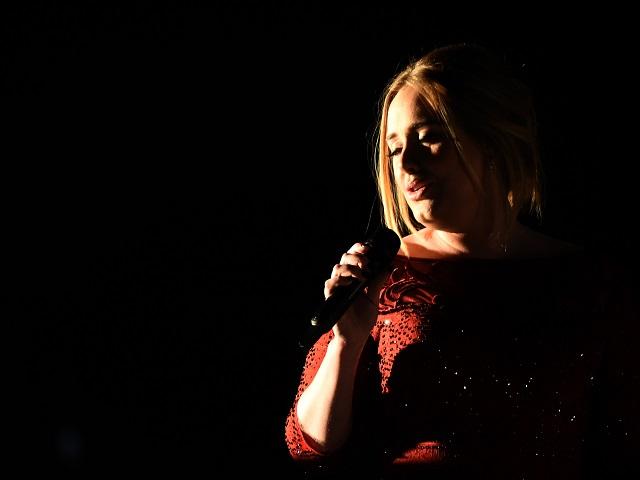 Adele is firm favourite in two categories.
Adele is expected to sweep the board at the Brit Awards on Wednesday. However, while stakes should be kept small when betting on the Brits, Max Liu reckons there could be an upset or two...

"Years and Years 6/1 are best-placed to cause an upset in the Best British Group category."
After our success at the Mercury Music Prize, tipping Benjamin Clementine to win at 17/1, it's on to the Brit Awards this Wednesday.
Unlike the Mercury, which rewards artistic innovation and new talent, and often produces a surprise winner, the Brits tend to be more predictable. This is one reason why you get odds-on favourites followed by fields of long odds outsiders. It's tough, finding value at the Brits, but here's my guide to the top categories.

Best British Album
Adele's 25 reached two million sales faster than any album ever so victory here is a shoo-in, right? At 1/16, the market certainly thinks so. Adele won this award in 2012 with her previous album, 21, but now that the post-release buzz has died down, fans are starting to admit that 25 isn't in the same league as its predecessor.Adele's performance at the Grammy Awards was widely considered a disaster but everybody likes Adele and we all want to see her bounce back on home turf this week.
A victory for anyone else would be a big surprise, as demonstrated by Coldplay's status as 10/1 second favourites, but Florence and the Machine, who won with their debut in 2010, have potential at 16/1, as does Jamie xx 20/1.

Best British Female
Adele is even shorter at 1/20 here and for this award she's surely untouchable.
Jess Glynne 16/1, whose debut I Cry When I Laugh received a rapturous reception when it appeared last August, might be a future winner of this prize and I fancy her to triumph in the Best British Breakthrough category. Here, she's joined by two supremely talented artists, in Laura Marling 16/1 and the late Amy Winehouse 16/1.
Florence and the Machine are also nominated 16/1, but it's almost impossible to envisage anything other than victory for the favourite. Adele was Best British Female four years ago and she will be again on Wednesday.


Best British Male
In the past 12 months, James Bay 1/7 has attained almost Adele-like ubiquity and it seems inevitable that he'll round off a great year by winning this award. He took the Critics' Choice gong in 2015, one month later his debut, Chaos and the Calm, went to number one in the charts and he received three nominations at this year's Grammys. It's odd, though, when everyone is reeling from the death of David Bowie (to whom there will be a potentially cringe-worthy tribute on the night) and hailing his inventiveness, that the Brits want to reward another conservative singer-songwriter.
Bay's closest rival here is super producer Mark Ronson 6/1 but a more fitting winner would be Jamie xx at 16/1.

Best British Group
Like Adele, Coldplay recently put in a damp squib of a live performance stateside when they were blown off the stage by Beyonce at the Super Bowl. I remember watching Chris Martin and co. playing below Shack and Les Rythmes Digitales on an NME bill in 2000 and, 16 years later, it's depressing to see Coldplay nominated for this prize, let alone as 1/6 favourites.
Coldplay inexplicably won this four years ago which makes me wonder if members of the Brits Voting Academy have ears.
The good news is that a new band, Royal Blood, triumphed in this category last year. In 2016, electronica trio Years and Years 6/1, who have three other nominations for their debut Communion, and have topped the album and singles charts in the past 12 months, are best-placed to cause an upset. We can hope.
Discover the latest articles