US Politics: Why was Rex Tillerson pushed out of Trump's White House?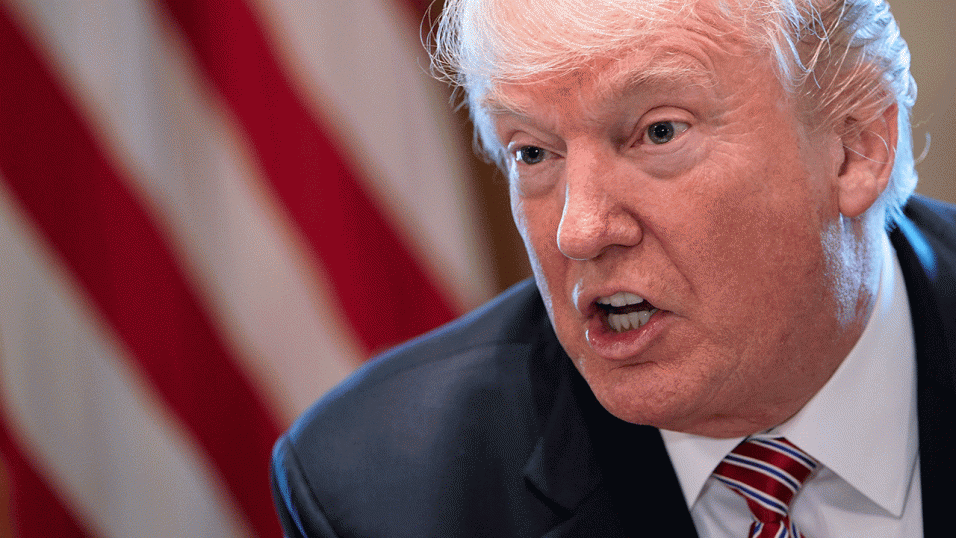 Rex Tillerson has been removed as Secretary of State and Mike Pompeo looks to be Trump's favourite candidate to fill the vacancy.
Rex Tillerson is the latest high-profile person to be removed from President Trump's White House but why was he pushed out? The Tradefair team brings you the latest in US Politics...
"Mike Pompeo, Director of the CIA, will become our new Secretary of State. He will do a fantastic job! Thank you to Rex Tillerson for his service!"

- Donald Trump, US President.
US President Donald Trump has made another high-profile sacking of one of his closest advisors as he waves goodbye to Rex Tillerson.
Although it's not a complete surprise to many who have been watching the White House closely, people are wondering what triggered the President's decision to finally oust his Secretary of State.
Tillerson and Trump have had a less-than-harmonious relationship since he was invited to take up the position in February 2017. In fact, there have been a number of public clashes between the two in Tillerson's 13-month stint in the President's Oval Office team.
Arguably the most headline-grabbing of these was when the former Secretary of State reportedly called Trump a "moron" but the pair have been at loggerheads on many crucial policy points.
Divided on many policies
Whether it's the Paris Agreement, climate change in general or disputes with Saudi Arabia, the pair have struggled to come to an agreement on many crucial issues.
The best course of action to deal with the world's major powers will be one of the most concerning for many economists, as it presents a potentially unstable future. From Russia to North Korea, there's rarely been a time when balancing international relations has been more important for the Commander-in-Chief.
Trump even publicly called his Secretary of State out for "wasting his time trying to negotiate with Little Rocket Man". With a high-profile meeting now in the works between the US President and North Korea's leader Kim Jong Un, it may be that Trump wanted someone whose views align more closely to his own to back him up.
A senior State Department official reported that the Secretary of State was unaware of the decision to fire him until an aide showed him Trump's tweet making the announcement.
The President tweeted: "Mike Pompeo, Director of the CIA, will become our new Secretary of State. He will do a fantastic job! Thank you to Rex Tillerson for his service! Gina Haspel will become the new Director of the CIA, and the first woman so chosen. Congratulations to all!"
However Tillerson - who was on a trip to Africa when the announcement was made - was given a hint when White House Chief of Staff John Kelly phoned him to tell him to cut his visit short and that he "may get a tweet".
A change in economic policies?
With Tillerson out and former Director of the CIA Mike Pompeo in, there could be a significant shift in America's economic and foreign policy.
Pompeo has been proving his loyalty to the President since becoming chief of the foreign intelligence service and it's apparently been he who delivers the confidential presidential report to Trump every morning.
The decision to replace Tillerson with Pompeo will be a welcome move for many, not least because it should make any negotiations with North Korea more consistent. The former CIA Director has famously had a tough approach on Kim Jong Un and how to manage the US's relations with Pyongyang.
Speaking earlier this year at the American Enterprise Institute, Pompeo said the next "logical" step for dealing with the nuclear threat from North Korea would be for the US to develop "an arsenal of weapons".
"That is not one, not a showpiece, not something to drive on a parade ground on 8 February [army day] but rather the capacity to deliver from multiple firings of these missiles simultaneously," he explained.
It's this uncompromising stance that has worried many analysts that his shift to Secretary of State could persuade the President to take a more hardline approach to talks with Kim Jong Un.
Unsettled markets but the Fed signals calm
This, and the potential for a trade war as the world retaliates to Trump's import tariff changes, could make for a bleak picture for investors.
Although stocks have been performing well in regions such as Asia and Europe, the dollar has struggled to make ground ever since the import charges were confirmed. This movement has also put pressure on crude oil prices, though experts are confident that it will be short lived.
Oil has been one of the areas most heavily influenced by recent geopolitical developments in the US, with concerns surfacing about American production.
It's unlikely that Tillerson's sacking will help this situation as investors look for consistency. Although initially his departure was seen as a sign that Iran's approach to its nuclear programme may change, it wasn't enough to counteract fears over US production.
The Dow Jones Industrial Average fell 171.58 points, with the S&P 500 and the Nasdaq Composite also suffering. Big names like Microsoft and Facebook experienced a drop in share value as well, but it wasn't all doom and gloom for investors.
Following the US Labor Department's announcement that the Consumer Price Index rose 0.2%, equity markets opened high. This suggests the Federal Reserve will raise its interest rates at a gradual pace, rather than an unexpected hike, bringing much-needed calm to the markets.
What is Tradefair?
Tradefair is Betfair's new spread betting service, offering trading on thousands of financial markets such as Gold, EUR/USD, FTSE 100 and Twitter. Whether you think prices are going up or down, Tradefair lets you take a view.

Check out our latest Special Offers

Please note: Our services include products that are traded on margin and carry a risk that you can lose more than your initial deposit. The products may not be suitable for everyone - ensure you fully understand the risks involved.