US Politics: Twitter and Facebook penalise Trump accounts over Covid 'misinformation'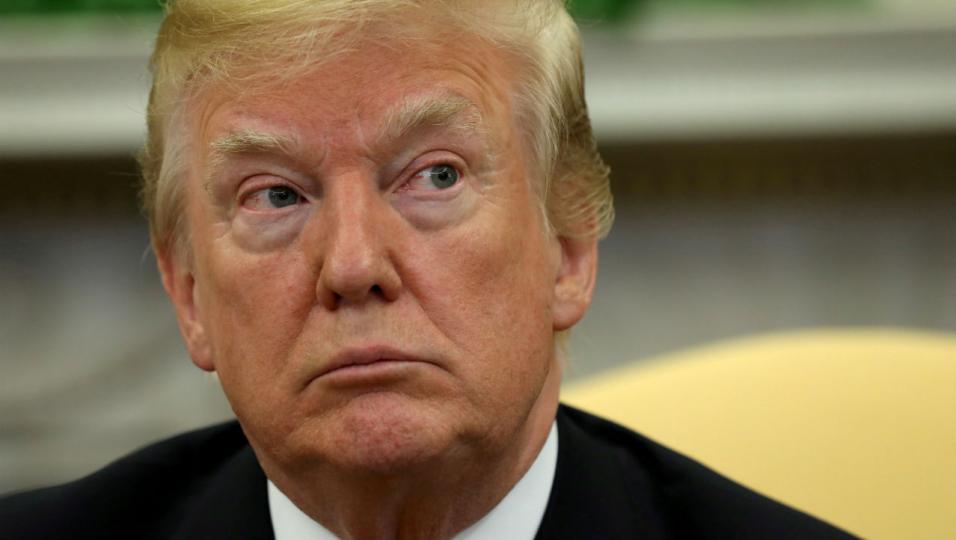 Trump has defended his record on coronavirus
Facebook and Twitter have both taken action against Trump campaign accounts that shared clips of the president saying children are 'almost immune' from coronavirus. Tradefair brings you the latest from US politics...
Children are... almost immune from this disease."

- Donald Trump
Facebook and Twitter have both placed restrictions on accounts linked to Donald Trump over posts that were deemed to have spread "misinformation" about coronavirus.
The @TeamTrump campaign account on Twitter was temporarily frozen after tweeting a clip from an interview in which the president claimed children were "almost immune" from Covid-19.
Facebook removed a post from Trump's main page featuring the same clip, saying it contained "harmful Covid misinformation".
What did the president say?
The content shared on Facebook and Twitter was taken from an interview with Fox News morning show Fox and Friends, in which the president made the case for a nationwide reopening of schools.
"If you look at children, children are almost - and I would almost say definitely - almost immune from this disease," he said.
"They've got much stronger immune systems than we do somehow for this. And they don't have a problem, they just don't have a problem."
Public health advice in the US states that, while children are at a lower risk of contracting and becoming seriously ill from Covid-19, they are not immune to the virus.
During the interview, which was broadcast on Wednesday morning (August 5), Trump also repeated his claim that the coronavirus pandemic is "going away".
"It will go away like things go away," he said.
The Republican president has faced continued questions and criticism over his administration's handling of the health crisis. Data from Johns Hopkins University this week showed the US had 4.8 million recorded cases of Covid-19 and 157,690 deaths - more than any other country.
Anthony Fauci, the director of the National Institute of Allergy and Infectious Diseases, said: "I don't think we're going to eradicate this from the planet... because it's such a highly transmissible virus that that seems unlikely."
'False claims'
After the Facebook post featuring a clip from Trump's Fox News interview was deleted, a spokesperson for the social media giant said the video included "false claims that a group of people is immune from Covid-19 which is a violation of our policies around harmful Covid misinformation".
Twitter confirmed it had frozen the @TeamTrump account for the same reason, and the owner of the account would be required to delete the offending tweet before it could post again. The tweet later appeared to have been removed.
This isn't the first time Trump and people closely linked to him have found themselves at odds with social media platforms. The president's son, Donald Jr, had his Twitter account temporarily suspended last month over a tweet that was deemed to promote "misinformation" about the potential of hydroxychloroquine as a treatment for coronavirus.
In May, Twitter placed a fact-check label on a Trump tweet which said there is "no way" mail-in ballots will be "anything less than substantially fraudulent". The label linked to a page that described the claims as "unsubstantiated".
Facebook had previously penalised the president over content on his page, but this is the first time the company has actually deleted one of his posts.
'Failed leadership'
Trump has given a staunch defence of his administration's handling of the pandemic, telling a White House press briefing this week that America has "far and away the most robust testing capacity in the world" and is "pouring every resource at our disposal into the development of therapies and vaccines".
However, the Democratic opponent he will face in November's election, Joe Biden, argued that "from day one", the president downplayed the threat of Covid-19 and "refused to take action".
"Now, nearly five million cases and more than 150,000 deaths later, it's crystal clear we're paying the price for his failed leadership," he added.
Biden also took aim at Trump over the economy, tweeting that the Republican president inherited a growing economy from the Barack Obama administration, but "just like everything else he inherited in his life, he squandered it".
Federal Reserve policymakers have called for more fiscal support from the government as the US economy continues to feel the effects of the ongoing coronavirus pandemic.
Labor Department figures showed the second consecutive increase in weekly jobless claims last week.
There have been more encouraging trends on Wall Street, however, with the Dow Jones Industrial Average rising by nearly 1.4% on Wednesday and the S&P 500 gaining 0.64%.
What is Tradefair?
Tradefair is Betfair's new spread betting service, offering trading on thousands of financial markets such as Gold, EUR/USD, FTSE 100 and Twitter. Whether you think prices are going up or down, Tradefair lets you take a view.
Check out our latest Special Offers

Please note: Our services include products that are traded on margin and carry a risk that you can lose more than your initial deposit. The products may not be suitable for everyone - ensure you fully understand the risks involved.
Discover the latest articles
Read past articles