US Politics: Trump's OPEC tweet expands threat of trade war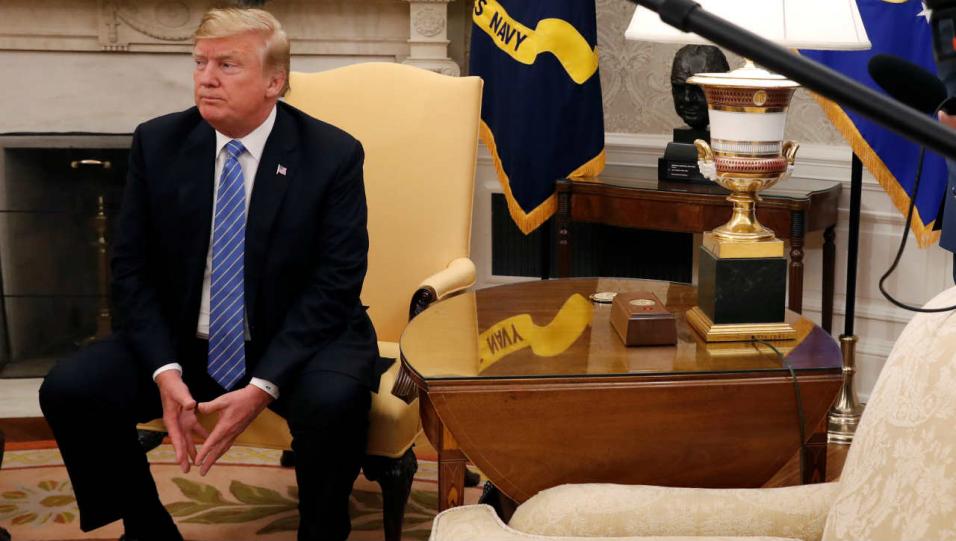 Donald Trump has sent a clear message to OPEC members.
President Donald Trump has used the country's Independence Day to send fresh threats to OPEC oil producers. The Tradefair team brings you the latest from US politics...
"As we are all in agreement to depoliticise our efforts in the OPEC, we should not let others take politicized measures targeting OPEC's unity and independence."

- Bijan Zanganeh, Iranian Oil Minister.

Donald Trump seems intent on getting everyone's backs up during his time in the Oval Office.
First there was Mexico, who the then-Presidential Nominee claimed needed to pay for the construction of a border wall, then there was his notorious travel ban just a few weeks after his inauguration. More recently, the President has set his sights on China, the EU and other key trading partners of the US, forcing them to pay higher import tariffs.
Trump's latest target are the oil producers that form the Organization of the Petroleum Exporting Countries (OPEC). On the US's official day of independence (July 4), the President repeated a threat that OPEC nations should lower their oil prices in return for the security support they receive from the US.
The OPEC Monopoly must remember that gas prices are up & they are doing little to help. If anything, they are driving prices higher as the United States defends many of their members for very little $'s. This must be a two way street. REDUCE PRICING NOW!

? Donald J. Trump (@realDonaldTrump) July 4, 2018
Pressure on trade grows
The President has been putting Saudi Arabia under pressure specifically to lower the cost of oil, as the US currently imposes sanctions to its main economic rival Iran. At the end of last week, Trump tweeted that he had just met with King Salman and that he had agreed to increase oil production.
This sent the markets into a spiral as they opened on Monday (July 2), as the price of Brent Crude fell 0.8 per cent to $78.54, while West Texas Intermediate also took a tumble to hit $73.95.
However, a Saudi official told The Wall Street Journal that it hadn't promised to raise production but that it had assured the President that it had the resources to meet demand.
Saudi Arabia vs Iran
The kingdom had previously indicated that it would boost output by around one million barrels per day from the level it delivered in May. This would already take it to record levels but Trump's suggestion of raising production to two million barrels per day would stretch Saudi Arabia to its absolute limit.
Traders believe a move to two million barrels would put the global oil market under pressure, as there would be little room for movement should there be supply issues.
According to a survey carried out by Reuters, Saudi Arabia has boosted supply to 10.7 million barrels per day in June and just 200,000 away from its record high. This has made up for shortfalls in countries like Venezuela and the predicted losses in Iran. Saudi's regional allies - Kuwait and the United Arab Emirates (UAE) - have yet to follow suit and kept output steady throughout June.
The sudden surge in production from Saudi has irked other members especially Iran, despite OPEC still meeting its reduction benchmark.
Tensions grow among OPEC
Reports suggest that the US wants to push Saudi's rival Iran to reduce its 2.5 million barrels per day production to nearly zero. This is a more harsh response than many analysts expected and, if it was to happen, could leave the global market undersupplied.
Any movement outside of the OPEC-agreed standards could provoke retaliation from other members, potentially worsening concerns about the already-looming trade war.
Iran, which is already victim to considerable production sanctions from the US, called on other members to "refrain from any unilateral measures" to increase output.
In a letter to United Arab Emirates Energy Minister and OPEC President Suhail Mohamed al-Mazrouei, Iran's Oil Minister Bijan Zanganeh said: "OPEC decisions by no means warrant any action by some of its member countries in pursuit of the call for production increase by US, politically motivated against Iran.
"As we are all in agreement to depoliticise our efforts in the OPEC, we should not let others take politicized measures targeting OPEC's unity and independence."
The increased tension between the key oil producing nations could put further pressure on investors who are already sweating over trade difficulties between the US and its key trading partners.
Speaking to the Wall Street Journal, Michael Cohen, Head of Energy Commodities Research at Barclays, said the market was currently "caught between two forces".
He said: "Supply side disruptions that are bullish for oil, and demand side forces including the threat of trade protectionism that threaten the global economy and would thus be bearish for oil prices and most other commodities."

What is Tradefair?
Tradefair is Betfair's new spread betting service, offering trading on thousands of financial markets such as Gold, EUR/USD, FTSE 100 and Twitter. Whether you think prices are going up or down, Tradefair lets you take a view.

Check out our latest Special Offers

Please note: Our services include products that are traded on margin and carry a risk that you can lose more than your initial deposit. The products may not be suitable for everyone - ensure you fully understand the risks involved.